October is the month to win
Hi, Guys!
I will start this wonderful month by learning English along with Amirgali posts.
I already know 148 ways to say hello to you) I think by the end of the month l will find out a lot more useful information.
Found an interesting poker animation for you today.
Moving on to today's esports betting:
NaVi VS Complexity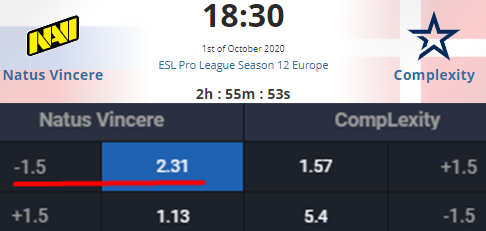 NaVi will not only win the match, but they will also do it with a crushing score of 2:0. The opponent in recent matches does not show himself so well - the decline in from is visible.
BIG VS Heroic

Despite the excellent results from the Heroic. Today l want to believe in BIG victory.
See you soon!
Overall rating of this post: