NHL. Congratulations to "Tampa Bay Lightning"
Hello!
The confrontation "New York Islanders" and "Tampa Bay Lightning" ended tonight.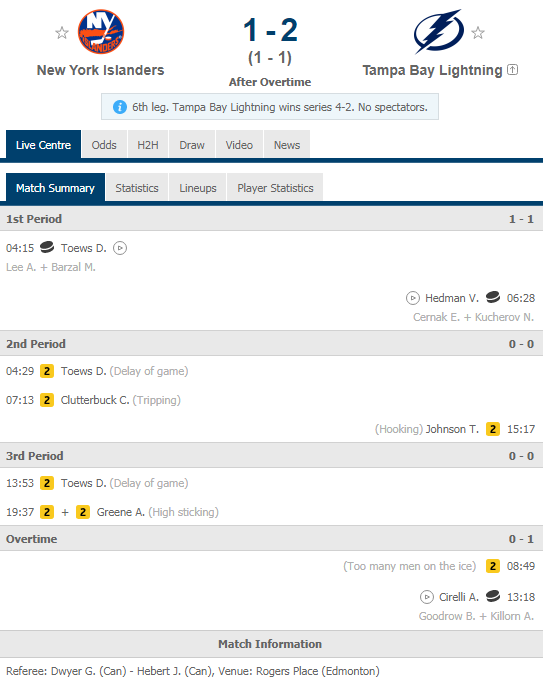 "Tampa Bay Lightning" won 4 victories and goes to the final, where they are awaited "Dallas Stars". There will be a great fight for the Stanley Cup.
Check out the review.
It was the endingEastern Conference Final.
A friendly handshake after the game and wishes from the players of the losing team.
The "Tampa Bay Lightning" win the Prince of Wales Trophy for the 2019-20 season

It will be hard to make a forecast and I don't like to make them for the final, I think we will come up with something.

Good luck everyone and win.
Overall rating of this post: