NHL. Betting 2 games
Hello!

I love sports and poker.
Hockey betting will be on my blog today.
Alexander Mikhailovich Ovechkin my favorite player who plays for Washington Capitals.
Coronavirus has made changes to sports games this year.
In the first game my choice Under 5.5.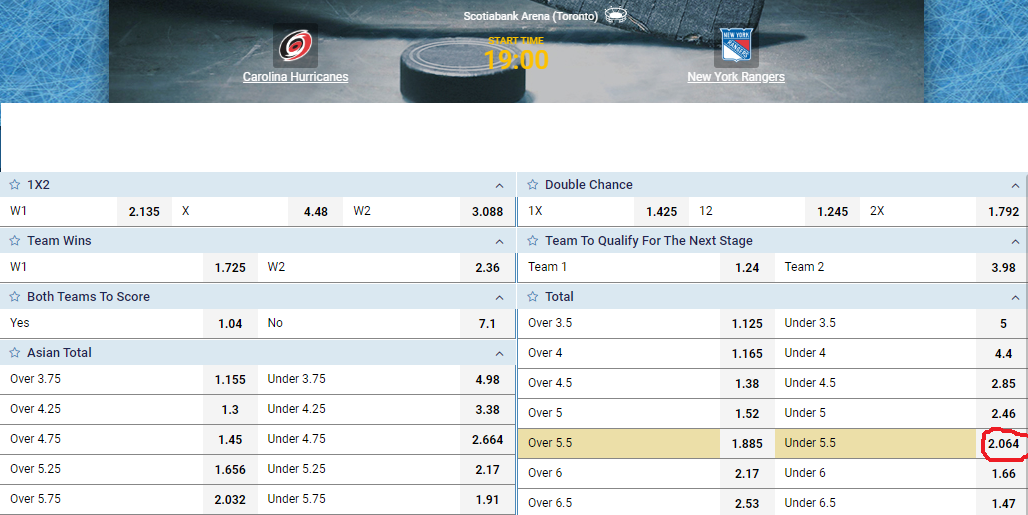 In the second game I choose double chance for Washington Capitals.

Many didn't like my first post, I will keep in mind.

Goodbye:)

Overall rating of this post: