New poker cheating scandal
Hey guys,
In case you missed it: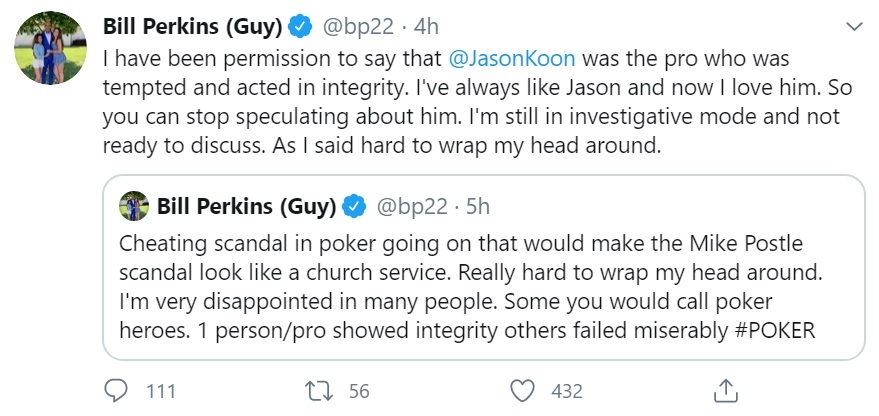 Joe Ingram, who did the Postle invistigation tweeted earlier, that non of the major poker sites are involved, than deleted his post. Also Rob Yong said, that Party Poker has nothing to do with it.
As I scrolled through reddit it seems like it's one of the private poker apps, that many high stakes players use to play big cash games, but it's not for sure. You know how reddit works, everyone can post everything.
Phill Galfond also made a tweet, that he is not involved and his challange is crystal clear.
Hope this won't take too long and we will know soon, who the cheaters are Bill!
I hate cheaters and hope that poker community stay as honest as it can be now days.
Cheers,
SanSan
Overall rating of this post: