New marathon: from $200 to $100 000 playing poker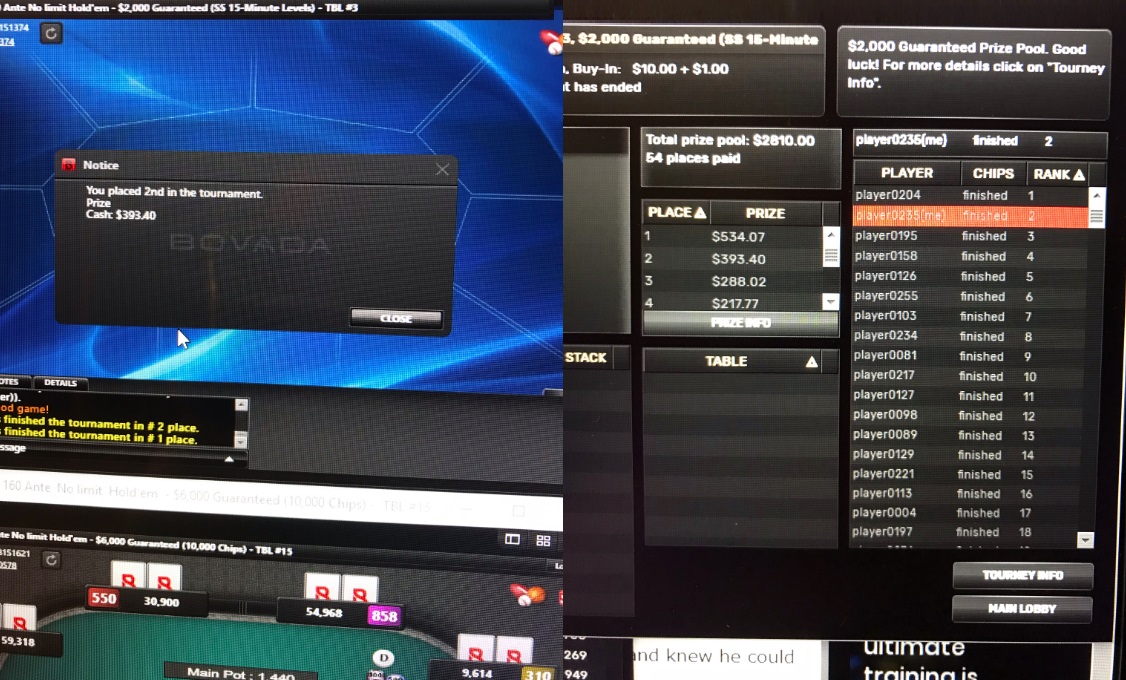 At the end of January, a new topic appeared on the 2+2 forum. The player under the screen name stuff started a very curious marathon. And here is what he wrote:
"Hi, everyone. You read it right. In this thread, I will be showing you "How to turn $200 into $100k playing POKER!!!"
The guy jotted down a short step-by-step plan:
Step 1: deposit $200 onto your favorite poker site (his is Bovada).
Step 2: click the tournament tab.
Step 3: play everything under $10.
Step 4: post daily results here along with HHs.
Step 5: prepare to redeposit...
In the end, he added with a self-irony: "you'd have to be crazy to think you're going to turn $200 into $100k playing poker".
But, in fact, the player speaks seriously. He really intends to win 100k with the help of poker and document his actions on the 2+2 forum.
"Whether it takes 1 year and a single $200 deposit or if it takes multiple years and dozens of deposits, I am going to do it," writes stuff.
He is going to focus on MTT and SnG tournaments, as he believes there is a decent amount to be won in tournament poker, both offline and online.
"I will be playing with a fairly aggro bankroll management because I am able to reload, although I am not going to play anything above $11 until I get close to $1k. Once I get to maybe $5k, I will get on a few other sites. There are also some live events in the next few months that I would like to play".
Read also: Phil Hellmuth shared a couple of interesting hands
What do we know about who stuff is?
Little is known about who is hiding under the nickname of stuff on 2+2. Some conclusions can only be drawn from the information he writes about himself on the forum, where he has been registered since 2011.
Stuff is not a newbie in poker, although he claims that poker is just a hobby for him, as the player has a job.
He already earned more than $100 000 by means of poker, but mostly it was in 2011-2014 when the poker player constantly played $20 / $40 FLHE and MTT offline / online. For the last couple of years, he earns less than 10k a year by playing poker. The guy also admitted that he has devoted little time to work on the game, so now he would have to try to complete the set challenge.
Judging by the fact he plays at Bovada poker room - the poker player lives in America.
stuff's successes in the marathon
His marathon from $200 to $100 000 stuff announced on the forum on January 22, 2019. Almost 2 weeks have passed since then and it is possible to draw some conclusions about whether a start was successful for a poker player or not.
The first days of the marathon weren't the most successful and stuff lost $80, but he managed to quickly recoup, having played a couple of final tables and winning a small tournament. The player's upstreak started on the 27th of January and now the guy has $1 523 in his account.
We will continue to monitor the player's success in the marathon.
Cardmates journalist, news editor and translator since 2018. Specialization: poker news and review of events.