Nano discipline)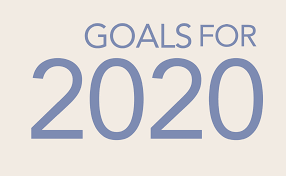 I think in my approach there is not enough discipline.

So my goals are

Avoid long unreasonable breaks
Win 24/60 / 120k (satisfactory / good / excellent)
Begin to seriously study any alternative discipline
Do not skip monthly reports
Avoid long breaks in the game
This is one of the main problems of 2019. At some point, I was simply unsettled. I was not tired and there was no force majeure circumstances. Yes, there was a very noticeable downstroke, but for this, I was generally ready. I think, that the reason of prostration is rather in an emotional state than in poor results. This side must be monitored. This goal does not mean that you cannot take a vacation or take a break in case of special circumstances. But the reason for the pause should not be an emotional unpreparedness for the game.
Win 24k / 60k / 120k (satisfactory / good / excellent)
This is not even a goal, but a psychological point. Setting a profit target is a very ungrateful undertaking for a poker player. But it's better to have benchmark that all must aim to attain. Everything that is less than 24k per year (i.e. 2k / month on average) is hardly able to satisfy me, and the amount of more than 120k is nothing short of excellent, at least at the moment.
Start learning any alternative discipline
Finally, I decided to put my thoughts on this topic into the category of goals. Versatility has not harmed anyone yet. This does not mean that I am going to move to another discipline, but alternative options will not prevent it. "Study" is a strong word, rather to get acquainted and try. And I do not plan to spend a lot of time on it. What it will be exactly I do not know yet. Other tables, tournaments, maybe even another kind of poker. I'll figure it out along the way.
Do not skip monthly reports
There was a failure in my regular blogging last year. Before that, I regularly published posts with an interval of no more than 1-2 months. But in April last year, my blog unexpectedly fell asleep for a period of 8 month. Coincidentally, my self-organization was noticeably frayed with this blogging silence. I don't know, if I continued to write regularly (even though by force), this would alleviate the emotional crisis and help return to the regime faster. Maybe not, but maybe yes. And what do you think? In any case, regular blogging is bonus to self-organization. And this obviously does not bother me.
Overall rating of this post: