Multiple levels of thinking, in poker at least...
It may seem like a bit of a joke, I think-you know-I know-you know-what I think you know-I have, but according to Sklansky & Miller in No Limit Hold'em Theory & Practice, 'multiple level of thinking is largely what separates professionals from amateurs, what separates players who win at the top levels from those who lose.' The trouble is if that you are thinking too far ahead in comparison to your opponents then it could lead to reverse results and actually having you second guessing incorrectly, so it is important to get an understand how your current opponent thinks and thinking one level above that. Poker is a game played in the moment, a statistical anomaly that does not follow one set pattern, even though we would like to believe it does sometimes.
I will highlight the different levels of thinking presented in the chapter of the book (page 112 - page 116), but before that let me share with you a hand I won yesterday on the 0.05c/0.10c $10 buy in cash game table.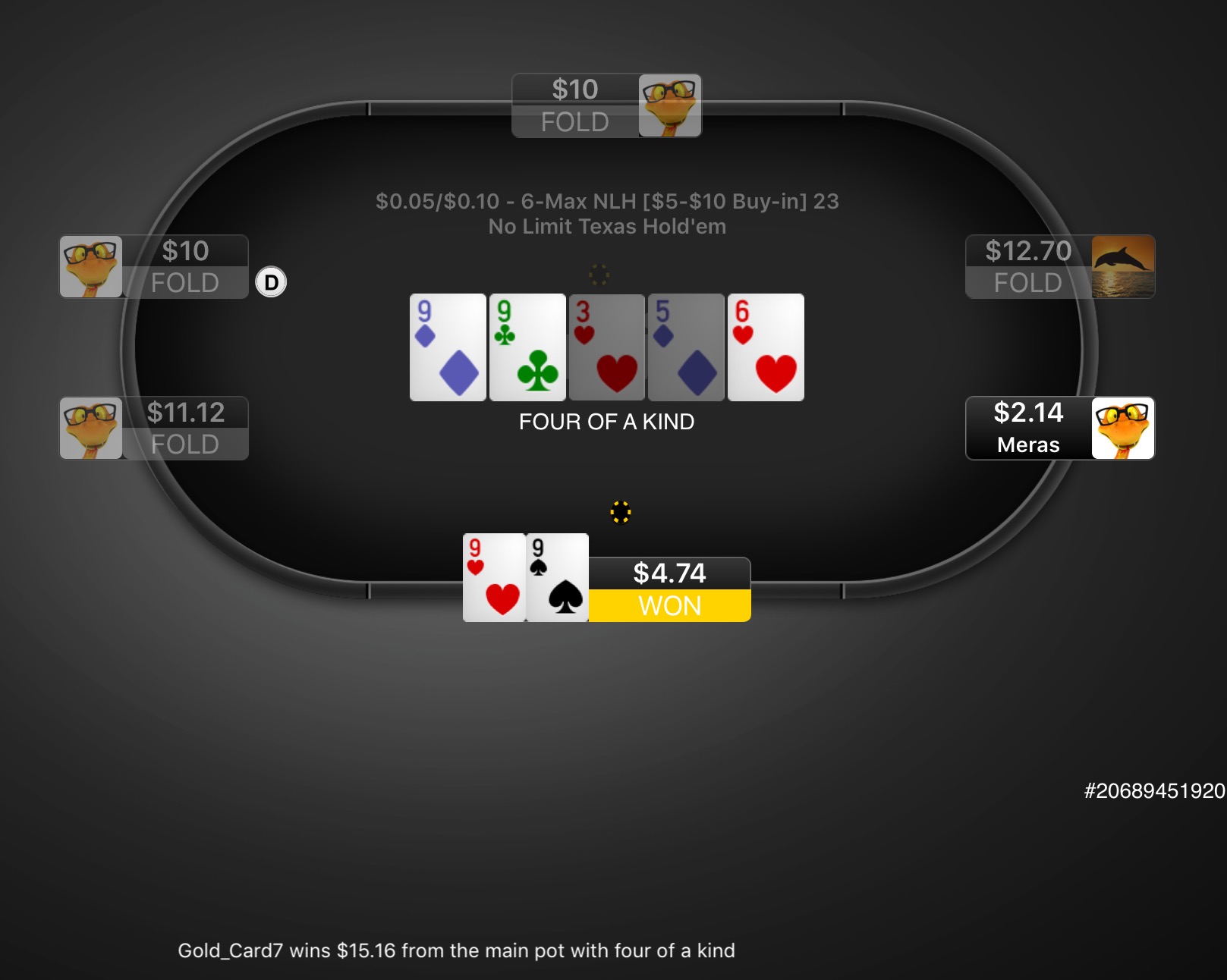 Probably the easiest play in the world when you've hit the absolute nuts in the flop; quads! The cards just seemed to coming tom me and players just seemed to be paying me off yesterday and I left the table with about $26 in the end. Here I see simply called every time my opponent bet on the flop, turn and river and I reraised him 3 bets in the river to win a pot of $15.16 - he held 10 10
MULTIPLE LEVELS OF THINKING...according to Sklansky & Miller
LEVEL 1 - The first level is to know what you have and to know what hands you can beat and what hand beats yours. (Actually called 'zeroth' level to reflect its triviality.)
LEVEL 2 - The next level, the "first" level, is to think about what your opponent has. He made a big bet, so he probably has a good hand. Or his betting pattern was typical of a weak hand or a bluff.
LEVEL 3 - The second level is to think about what your opponents likely think you have. Your opponents are thinking people (probably) and they will do some analysis of their own. If you raise preflop, your opponents are more likely to think you have ace-king than ten-seven. (Obviously if you have ace-king this isn't bad, if you have seven-ten this is good.) if you bet the flop, but checked the turn , your opponents are likely to think you have a weak or marginal hand.
LEVEL 4 - The third level is to think about why your opponent thinks you think he has. That's a bit of a mouthful, but the idea is simple. Thinking opponents will think on the second level. That is they'll think about how you interpret their actions. The third level I still to think about how they be might assume that you'll interpret their actions.
LEVEL 5 - The fourth level would be to think about what your opponent might think that you think he might think you have. Each successive level is to think about what your opponent might be thinking on the previous level.
'If this is the first time you've been exposed to multiple level thinking, at least with regard to poker, you might think this is mumbo jumbo. It can sound sort of silly, but this sort of thinking comes as second nature to top level players.'
Read the rest of the chapter (pages 112-116) of No Limit Hold'em Theory & Practice for mor details on these ideas. I think it is very useful to learn about.
Thanks so much for reading and enjoy your poker.
Overall rating of this post:

I have been playing poker for about 15 years. I play online currently and I've played poker in casinos, card rooms, local games and with friends. I play NL hold'em tournaments and cash games and can also play Pot Limit Omaha, a game I also love.