Multi-tabling on PPPoker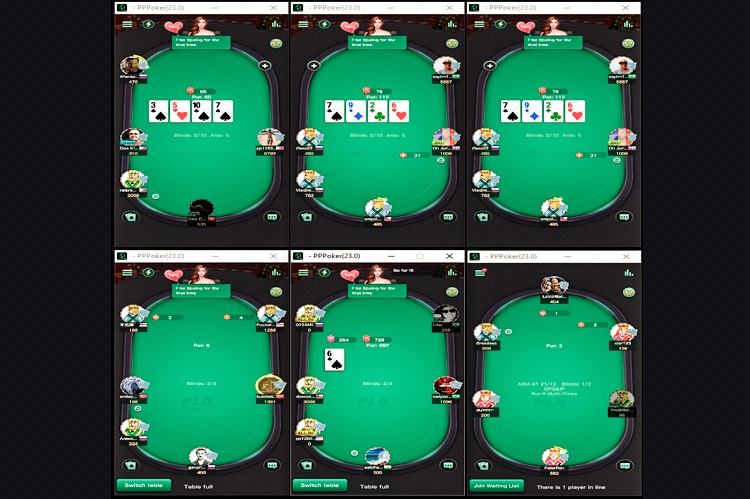 As usual, fans of multi-tabling do not register in Asian poker apps and miss the opportunity to play against weak opponents just because these platforms do not provide for playing at several tables simultaneously. However, this rule is easy to circumvent on PPPoker.
How to play several tables on PPPoker?
Windows PPPoker app allows you to open the client three times. It means that you are able to run PPPoker for multi-tabling 3 times and log in to the system from three different accounts simultaneously (i.e., open 3 accounts and play from them at once).
What should be taken into consideration when creating new PPPoker accounts:
Create every new account using another device. PPPoker allows creating only 1 account from each device.
It is preferable to create every new account under different network (4G network, different Wi-Fi connections or use VPN).
Are you interested in playing even more tables at the same time? That is also possible! Using the emulator, you can run PPPoker app more than three times and play 4+ tables at once. The main thing is to properly configure the emulator for PPPoker. You may consult our agent on this issue.
If you don't want to use an emulator, there is a way to solve this matter as well. You can bypass the restrictions with the help of PPPoker Runner from Advanced Poker Tools.
PPPoker Runner is a program that allows players to multi-table on PPPoker.
It operates on computers running Windows 7 and above, takes little of disk space and does not require any configurations. You need to simply install the program, buy a monthly package and play several tables at the same time.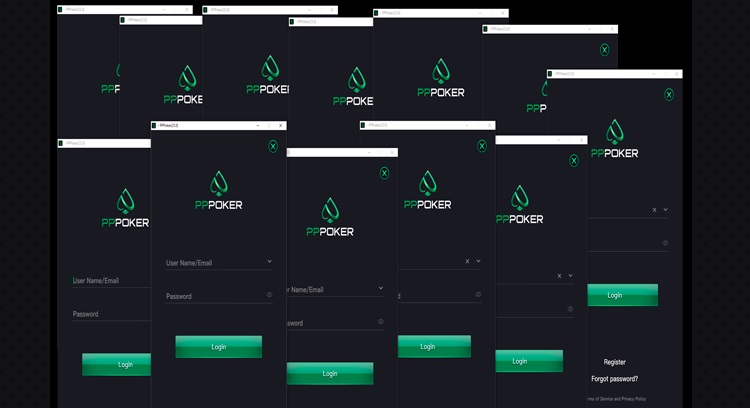 You can download PPPoker Runner for free and test it within 3 days. In order to enjoy the program fully at all limits, you need to buy a monthly package, which costs $30. But, if you specify the Cardmates promo code when purchasing, then you will receive a 10% discount and save $3. The program operates on PPPoker cash tables