Lucky Saturday!
Hello, Cardmates!
I will remember the last Saturday for a long time. No signs of trouble. I played a regular session. I managed to win one small tournament: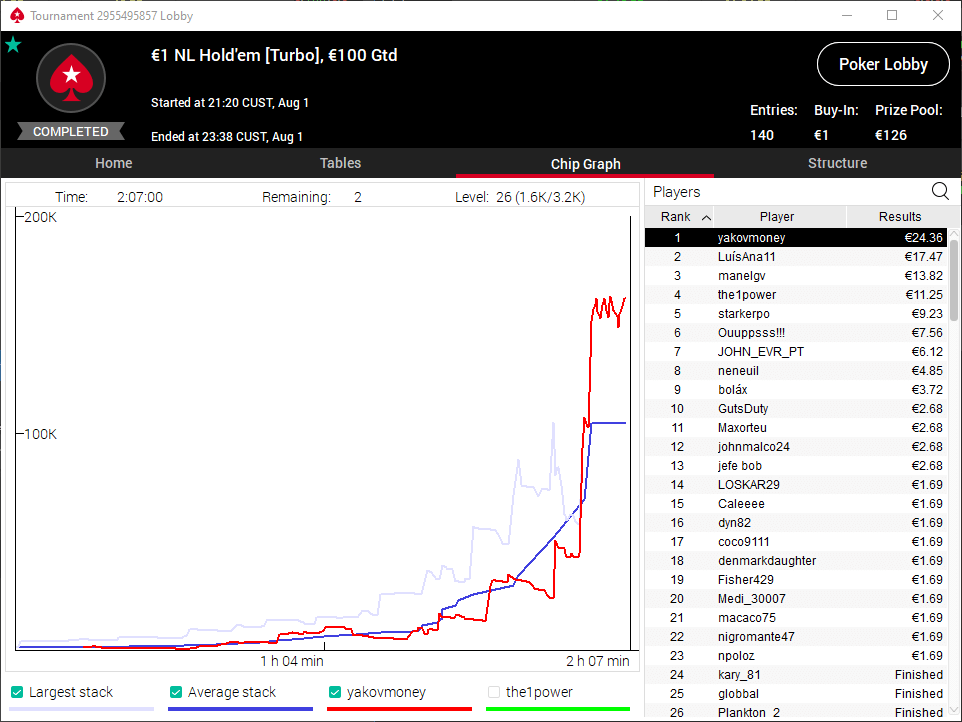 At the end of the session, he started playing tournaments with a turbo structure of growing blinds. Together with them, I accidentally entered the bounty builder tournament. It was getting late. It's time to go to bed, but I still could not fly out of this one single tournament. He sat there until the morning. Finished in 8th place and received $ 80.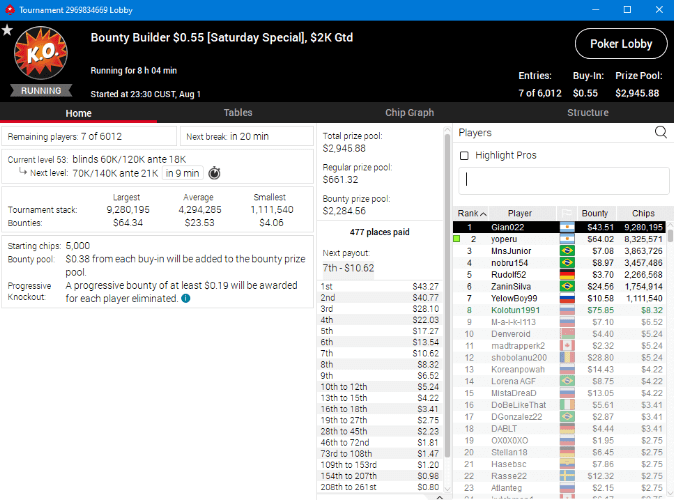 In general, I am satisfied with the result. I slept only 4 hours today. I'm feeling lousy, so I'll end today's session early and go to bed.
I remembered one funny distribution: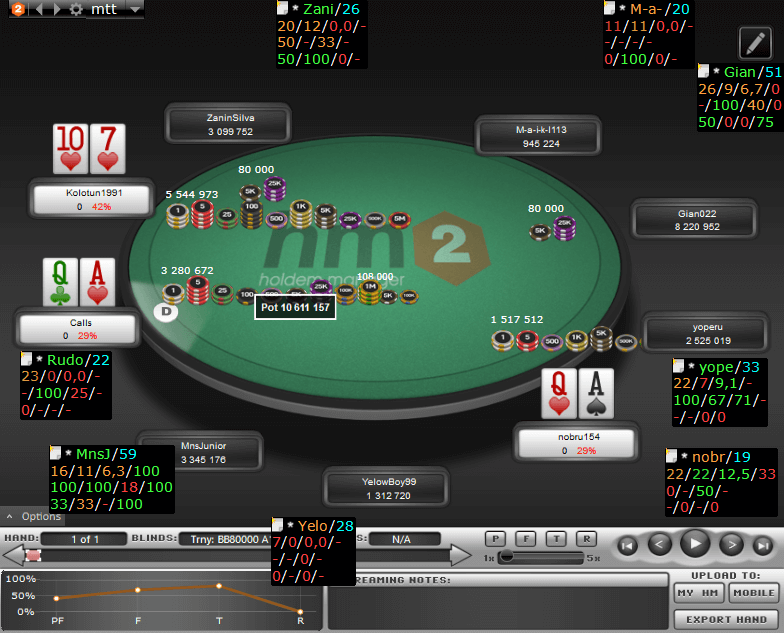 We played all in preflop. Imagine my surprise when, having T7s in my hands, I was ahead of them in equity. Unfortunately, I lost this hand: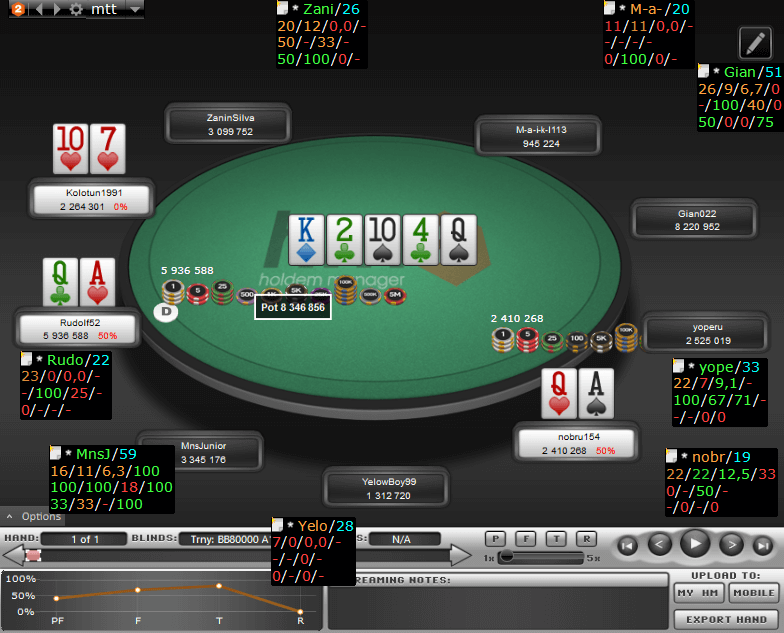 The winnings could be much higher if I managed to win this hand. But we have what we have.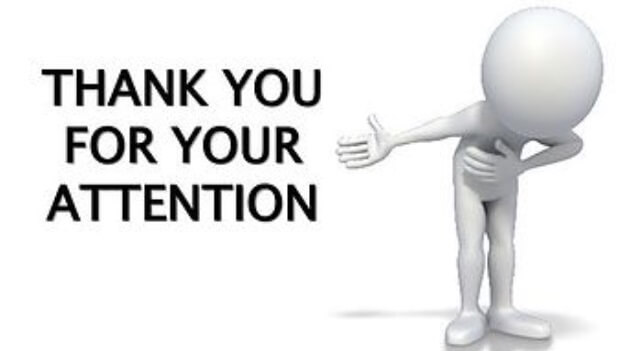 Overall rating of this post: