Long awaited weekend
Hello,
I am not a professional poker player and it is my intention to use this awesome platform to get support in my day-to-day studies. I mainly play MTT. Also I have a job. I work as a loader, I wear glasses, mirrors, doors ... In the future, I dream of becoming a professional poker player.
The last week has been extremely difficult. I had to work hard and didn't have enough time for poker. But the long-awaited weekend came. I am energized and ready to play poker. Here's my distance from the previous week: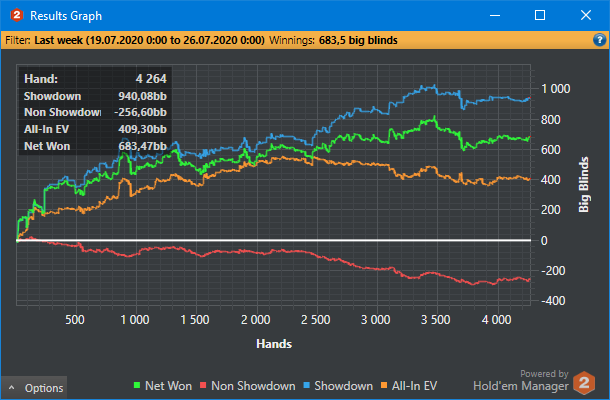 The goal this week is to play more and better. I still need to set goals for the next month, but I'll do that tomorrow.

We have an expression: "Time is money!" So I won't waste my time and go get ready for the evening session.
Hope you all enjoy it and feel free to ask, comment, or give feedback.
Good luck to everyone and thanks for reading! I am very pleased to communicate with you.

Overall rating of this post: