Linus Loeliger leads the first Triton Poker London event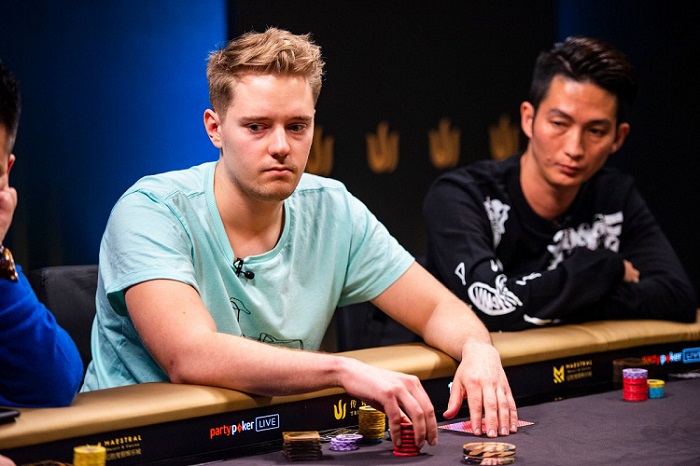 ​
The opening event of the Triton Super High Roller Series London 2019 was the £25 000 buy-in competition. It was planned that the tournament would be held within one day only, but poker players did not have time to determine the winner yesterday. The organizers will now provide an extra day for this event.
Seven finalists reached the additional game day, and an online poker legend Linus "LLinusLLove" Loeliger is a current leader of the tournament.
There were 117 entries that created a prize pool of £2 925 000, and the winner will get £690 000. Such poker professionals as Lucas Greenwood, Carey Katz and Timothy Adams still remain in the game.
Triton Poker London 2019: £25 000 NLH Turbo (6 max) chip counts
Linus Loeliger (Switzerland) – 5 055 000 (51 BB)
Lucas Greenwood (Canada) – 4 400 000 (44 BB)
Timothy Adams (Canada) – 4 090 000 (41 BB)
Kahle Burns (Australia) – 3 755 000 (38 BB)
Cary Katz (USA) – 2 540 000 (25 BB)
Michael Soyza (Malaysia) – 2 055 000 (21 BB)
Elior Sion (UK) – 1 500 000 (15 BB)