Latest post on rates
Hello
At work, I finally have a weekend. L want to spend my free time on poker.
l also think to take a break from betting and start spending more time on poker.
Want to improve my skills in these two days in:
Learn to better process photos in Photoshop
Better to master preflop for playing spins
In real life, devote more time to sports
There are not as many interesting moments in poker today as we would like.
The best result was the X10 multiplier.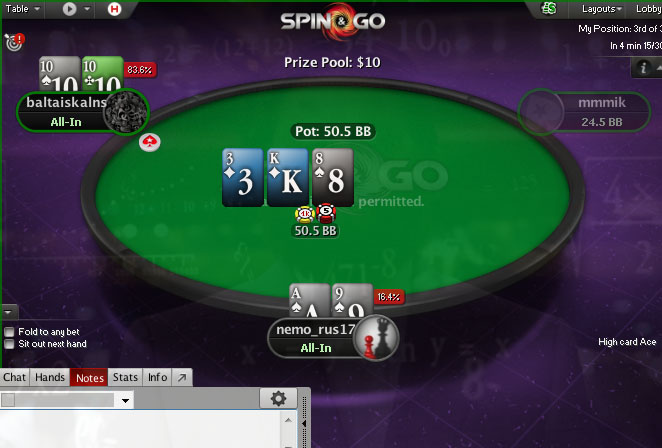 From the first round l was given a good hand. l decided to play it all-in. 16.4% on the flop and, as a result, is eliminated from the tournament in the first hand.
Goodbye
Overall rating of this post: