Las Vegas was affected by earthquake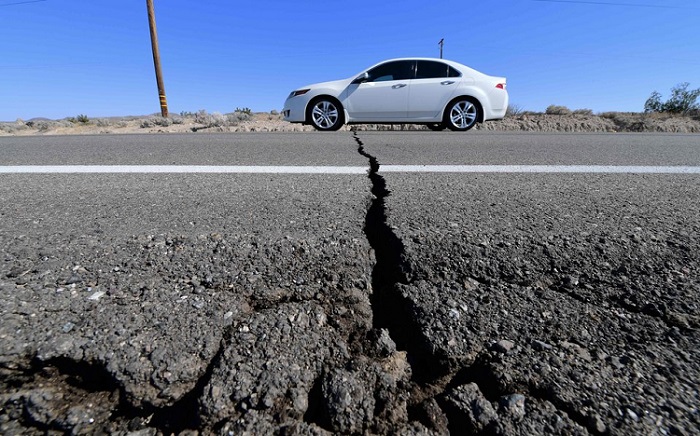 ​The other day, the game was stopped in all the WSOP 2019 tournaments due to an earthquake. Over the past two days, California has been shaken twice. This time, the seismic events of magnitude 7.1 on the Richter scale hit even Las Vegas, which is part of the neighboring state of Nevada.
Wow. At 7.1, the #earthquake we just felt was about 5x bigger and released ~11x more energy than the one yesterday 😮 https://t.co/SI5e2sNwLl

— Liv Boeree (@Liv_Boeree) 6 июля 2019 г.
While dealer was slowly dealing cards to the players at the table, the whole room suddenly began to shake. Chandeliers and lamps began to swing, and some poker players started leaving the room right during the game.
World Series of Earthquakes!#earthquakelv #earthquake #wsop #WorldSeriesofPoker pic.twitter.com/VDiNjQV1NW

— Sherif Messiri (@DaSheriff) 6 июля 2019 г.
Such an event caused panic among people and the tournament officials decided to stop the game for dinner break. American actress and a girlfriend of Phil Laak - Jennifer Tilly who also took part in the tournament during the earthquake, reported about it on her Twitter page:
Ruminations on earthquakes with @PhilLaak @WSOP pic.twitter.com/HfkI5rAbaW

— Jennifer Tilly (@JenniferTilly) 6 июля 2019 г.
The first earthquake occured a couple of days prior to the second one. Poker professional Faraz Jaka managed to photograph one of the tables in the "game room" where Phil Ivey played. The picture shows that this table got broken:
WSOP Main Event Update: Our table just broke.... like literally broke lol. Thankfully we sensed it and used our hands to hold it before chips flew everywhere. Even played a pot out one handed 😂 pic.twitter.com/OibyyZnwRd

— Faraz Jaka (@FarazJaka) 4 июля 2019 г.
Cardmates journalist, news editor and translator since 2018. Specialization: poker news and review of events.