Jason Koon became the first Triton Poker Series Ambassador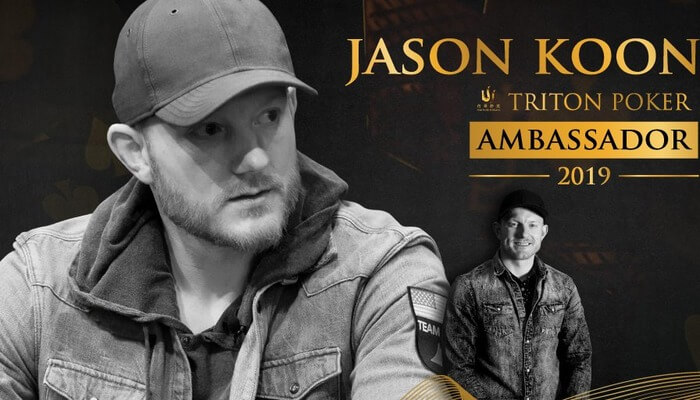 Jason Koon is a professional poker player from West Virginia. After high school graduation, the guy was actively involved in running, but soon got injured in competitions. The player had to leave running and being bored, he began to look for a new thing to do. The young man chose poker. The game not only dispelled Jason's boredom but also made him a millionaire. Koon's earned a little over $3 000 000 in online and $22 000 000 in offline events.
American player can often be seen on television broadcasts of the popular Triton Poker Series. Jason shows great results at the table playing with Asians, so it is not surprising that he became an ambassador of Triton Poker. His biggest achievement at the Triton Poker was $3 580 000 of prize money for the first place in Hold'em 6+ event in 2018.
Read also: Poker Bot Libratus will help U.S. military
Jason is the first Triton Poker Ambassador and the world can see his performance at the Super Highroller Series in March 2019. In the course of conversation with journalists, Jason Koon said that it didn't take him long to make a decision, as it's an indispensable experience to join the Triton team and participate in tournaments is. The player has announced about this joyful event on his Twitter:
Last year @tritonpoker joined forces with @partypoker. This year I have personally joined Triton as an ambassador for the tournament series. In 2019 Triton will expand tournament stops. They will also be hosting the largest buy-in tourney in poker history! More updates soon! 🔱

— Jason Koon (@JasonKoon) January 22, 2019
Why has Triton Poker chosen Koon for this mission?
It's most likely because Jason became a key player of the latest events in Jeju and Montenegro (2018). The player managed to reach the final table four times. American also took part in an expensive cash game and played at one of the Triton tables when the largest pot in the history of poker was played (€2 090 000). Check it out!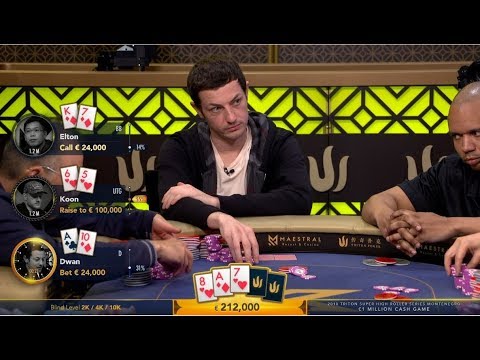 Cardmates journalist, news editor and translator since 2018. Specialization: poker news and review of events.