Irish Poker rules

​Irish are ranked in the top three most gambling nations in the world. Upon the average, in gambling, they've lost more than $500 per person. It is not surprising that they contributed their nature into the game and came up with their own kind of poker, which is called Irish Poker. This article will help you figure out the rules and features of the given game.
How to play Irish Poker
The game is played with the help of 52-card deck. Poker players are dealt 4 pocket cards each on the preflop. After the flop is shown, two cards are cast aside and the subsequent game is no different from Texas Hold'em. The presence of four starting cards contributes dynamic development to the game, as players enter the hand to see the flop having a wide range of hands.
The strongest starting hands are:
High pairs
Suited Aces (starting hands consisting of an Ace and any other card of the same suit)
Flush and straight draw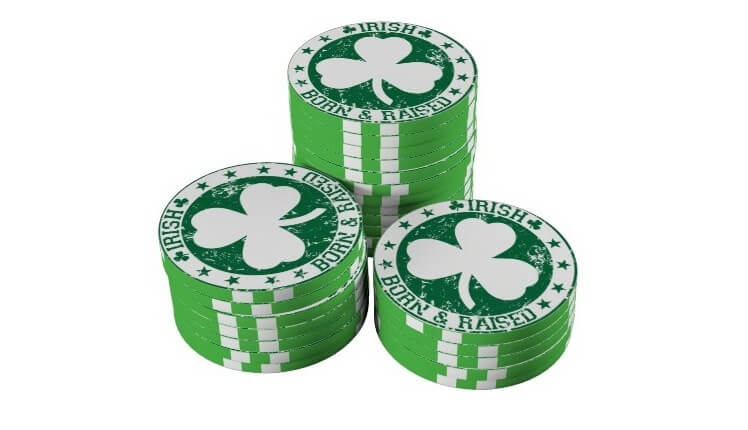 Irish Poker Features
The main feature of Irish Poker is that players are dealt four cards are instead of two. This allows many players to see the flop in order to form a better combination. It is important to understand what cards you should keep for a more profitable combination. Minimal chances to win belong to players who collect a pair, high cards or overpairs. More chances to win have those who get a straight, a flush-draw and a set. To play Irish Poker you need to be well-versed in the combinations and understand the odds of collecting them.
Promotion of Irish Poker
Irish Poker was not officially recognized until Ireland hosted a major poker tournament in 2013. Thereby card game fans became interested in this poker version. The event was organized by Full Tilt Poker.
Cardmates journalist, news editor and translator since 2018. Specialization: poker news and review of events.