How to pass verification at PokerMatch

​
Verification at PokerMatch is a standard procedure for confirming your identity in order to avoid a fraud with your account, as well as to freely withdraw funds. In this article, we will tell in details how to verify your identity at PokerMatch.
Personal profile and documents
Before sending all documents, you first need to fill in profile information in your account.
After filling an application form on the site, you need to send the color photos of your passport (ID card). Make 2 photos of a good quality (or the 1st and the 2nd page of your passport. If you are older than 45, make an additional photo of the 3rd page).
After that, make a photo of your payment card, by hiding the figures (except for six figures at the beginning and four figures at the end).
If it isn't your personal card, make a photo of your personal account of internet-banking. The full name and card number should be visible there (hiding the necessary figures).
In addition to above-mentioned information, you can send the bank statements related to your card.
Where to send documents for verification at PokerMatch

After making the photos of all necessary documents, you need to upload them to your profile in "Verification" section.
First deposit
After filling your profile on the site and downloading all the necessary photos of the documents, you need to take the last step for the full verification – make your first deposit from the card that you specified in the profile. The minimum amount of the first deposit is ₴100 ($4.29).
How long will it take to get an identity confirmation?
Usually, the identity verification is carries out within 24 hours after the all conditions are met. If you have any additional questions, you can contact the support service of the room support@pokermatch.com.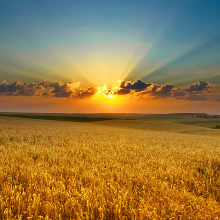 Cardmates journalist, news editor and translator since 2016. Specialization: poker news and review of events.