How to make money playing poker in 2020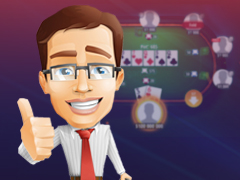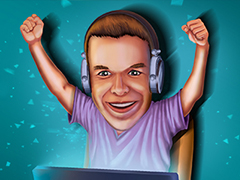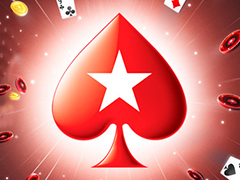 Novice players often ask the question: "Is it possible to make money playing poker?" Since poker is a game where dynamics and trends are constantly changing, it is more appropriate to ask: "Can I earn money in poker?". Before you determine the amount of money that you can win in poker, it is important to assess whether you really have the necessary game and psychological skills to make a profit.
How long does it take to make poker your source of earnings?
It's worth talking about a time frame from a few months to two years (for most players). However, not all players have the ability to consistently earn money playing poker.
Factors that affect the time required to become a profitable poker player:
Time spent playing poker;
Time spent to learn strategies;
The quality of the training materials on the strategy;
Your personal abilities to learn quickly;
Game limits.
Within a few months, a player may turn from a newbie into a medium regular, while another one may never be able to make money playing Texas Hold'em (any other form of poker). In modern realities, the desire to earn money playing poker requires serious commitment, passion and strong willingness to win money. Are you ready to devote dozens or even hundreds of hours of your life to grind at the poker tables and to analyze your game?
If your answer is yes, then get acquainted with common tips, which are necessary for all poker players:
Don't play for your last money;
Always analyze your game;
Be profitable player in the long run;
Fight against tilt.
Remember that even your hard work outside the tables and the right game may not bring you positive results immediately, but it will always be beneficial for you in a long-distance of played tournaments or hands in a cash game.
Necessary requirements to quickly become a winning poker player:
Play at least 3 hours every day;
Daily read strategy materials;
View training videos (VODs);
Discuss game strategy with more experienced players;
Acquire statistics collection software and regularly analyze your game.
How much does a medium poker player earn?
This is actually a question that cannot be answered. Poker is not a fixed-salary job; any professional player will face downswing sooner or later. Sometimes poker players may earn their annual profit in just one day of playing, and during the downswing, they can play breakeven poker or go into the red for weeks or months. But it is still possible to answer some points of the question about the average income of a poker player. The first thing to note is that the amount and rate of making money vary greatly depending on the poker discipline you choose: tournaments or cash games.
Is it possible to make money in MTT?
It often seems to newbies that best tournament players earn lots of money. It's because poker portals display only the amount of prize money and do not take into account the money that players spend on buy-ins.
The net profit of a tournament player is the sum of prize money minus the amount spent on buy-ins; the actual amount of money that a tournament poker player earns is actually much less than many people expect.
Example from Daniel Negreanu
To illustrate this point, let's take Daniel Negreanu as an example. 2013 became one of the most successful years in his career, and in the second half of the year, he shared his statistics of actual results.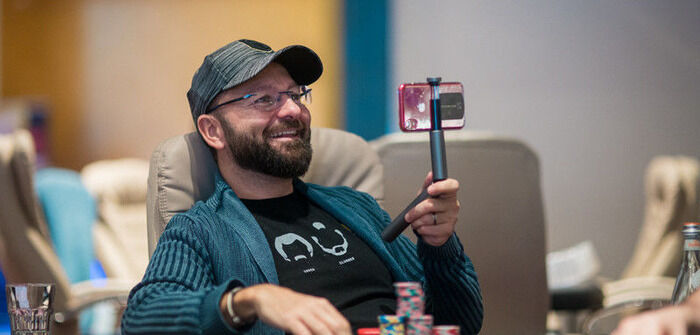 ​
The Canadian pro played a total of 51 tournaments. Daniel was able to make a profit of $944 126. This result is certainly impressive, but he managed to reach a prize zone of 11 tournaments only and it means that if he hadn't managed to win two major events (WSOP APAC and WSOP High Roller), he would probably have completed that year with a minus result.
Is it possible to make money in a cash game?
Unlike tournament players, cash grinders earn money playing poker more stably, but they aren't often able to achieve the prize money that is played in large MTT. In accordance with current realities, a skilled cash player can expect to win 5-7 big blinds / 100 hands online at medium limits.
Obviously, the size of the table (6-max or 9-max) and the limits you play at, will affect the amount of money you may earn; however, by way of a general guide, you can classify winrates of 5 big blinds / 100 hands as a good result.
So, if you want to earn good money in poker, play in the cash games at low limits, It means the tournament in which you can participate for $2. However, today it would be more productive and lucrative if you start playing from NL10-NL25. For example, in NL25 game, you should win only 40 buy-ins in order to earn $1 000 per month.
It is also worth noting as an example that NL50 (0.25 / 0.50¢) limit regular player, whose winrate is 5bb / 100 hands, will earn $2,50 for 100 played hands, $25 for 1 000 hands, and $250 for 10 000 hands. A good reg plays 2 000 hands per day at ordinary tables and minimum 5 000 hands if he plays ZOOM tables (or other fast poker formats). Of course, players may experience downstreaks and upstreaks, but at a large game distance, winrates will certainly coincide with the earned profit.
On this occasion, we suggest watching a video on how to make a good poker income per month: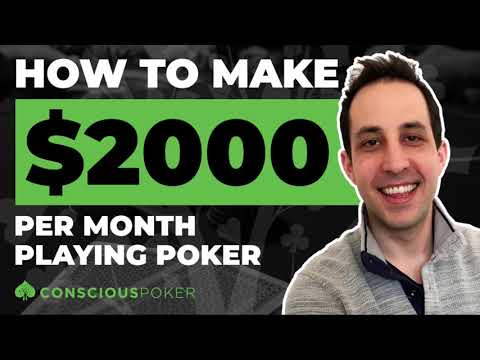 ​
Apply a well-tuned strategy and study the tendencies
The game strategy also plays an important role. Nowadays, there is a lot of information about strategy that can help you to improve your game and earn good money accordingly.
Mainly, TAG strategy is recommended for making a decent income. It means that you should carefully select your hands and play most of them in position on postflop, by using a tight and aggressive strategy (TAG).
Also, don't forget to use HUD and exploit the weaknesses of your opponents to your advantage.
As for the tendencies, you should follow and study the latest poker tendencies in order to stay ahead of your opponents. This means different limps, bet sizing, continuation bets and others. So, your poker income depends on you.
Fish is a source of income
Be engaged in searching the fish. You shouldn't measure your ego and show your superiority in poker. Your ability to earn money is the main factor in this game. Finding the weak opponents is a very important skill.
​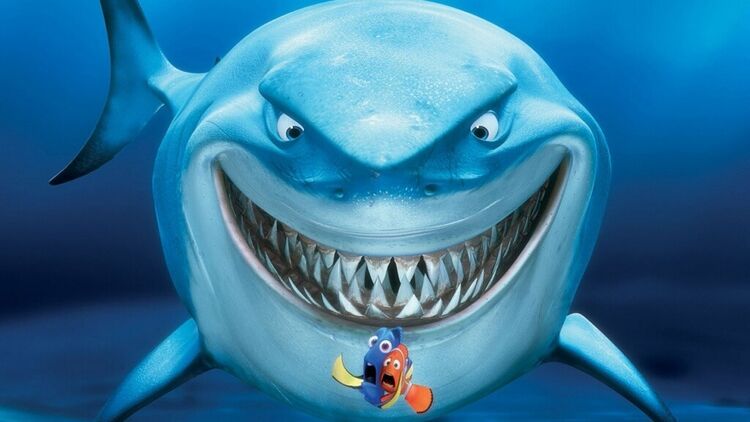 Fish betrays himself due to the following actions:
Posts a big blind/ small blind without waiting for his turn;
Plays too many hands;
Calls any bets with an unmade hand, hoping to hit a straight, flush, etc.;
Start to play with an incomplete stack and he doesn't make rebuy until he loses all chips;
Fish is vulnerable to tilt. After the losing, he can open with big bets, shove on the flop and so on.
How to increase poker earnings?
Poker is a dynamic game, and it is very important for players of all skill levels (both for beginners and professionals) to constantly improve their game. Indeed, in addition to choosing the right game format, you need to make sure that you are familiar with the latest strategy trends of the poker world.
For instance, a couple of years ago, a strong player could simply make preflop 3-bets with a wide range and take money from opponents who gave up too easily. However, since poker has evolved, most players began to adopt this aggressive style, and now 3-bet is not an as powerful weapon as it used to be earlier. The best players now put less at preflop. Moreover, they reduced the size of their preflop raises from 3 big blinds to 2,5 and 2bb.
The only way to stay updated with the latest events is to familiarize yourself with the latest strategies, watch training videos and regularly analyze your own game. In addition, having competent friends in the poker community can help to increase your chances to succeed.
One more important aspect of the game (if you want to earn money playing poker) is your psychological resistance. Tilt may be fatal and turn a winning player into a loser simply because emotions prevent him from making rational decisions. The nature of your results and how much you can win at the poker table depends on a number of factors: from the number of players at the table to play limits and your way of thinking.
It is not as easy to make money in online poker as it sounds. Even the best players do not win every time they join the table. You need to constantly improve your play skills, choose the most profitable games and the most profitable time. Only by following these tips, you can overcome the negative variance and get meaningful poker earnings.
To cheer you up and emphasize once again that you can earn enough money with poker, we suggest you watch another video: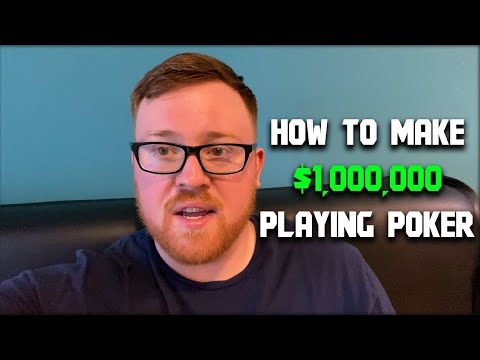 ​