How to install Run It Once Poker on computer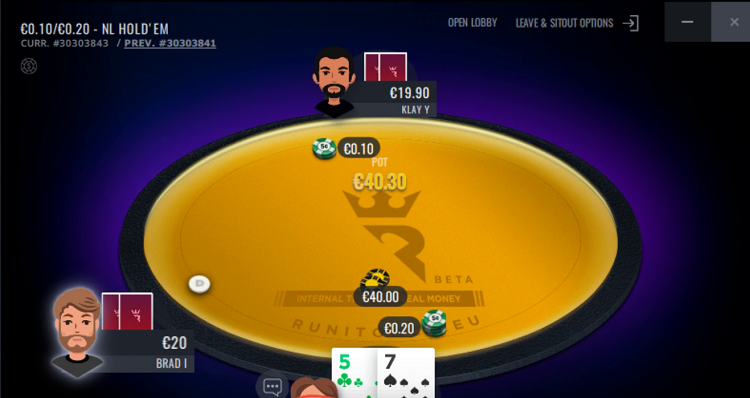 ​
Download and then install Run It Once Poker on your computer – this is something that does not take much time from an experienced player. Beginners sometimes can have difficulties and for them we have prepared step-by-step instructions with pictures on downloading RIO Poker from the official site of the poker room.
How to install RIO Poker: step-by-step instructions
Visit the official RIO Poker website and sign up.
Activate your account in a confirmation letter, which will be sent to you by e-mail.
Go to the RIO Poker website and click download.


Open the boot file (it will be in .exe format) and proceed with the installation.


The poker room is installed on your computer and now you can enter the main lobby.


What to do if I cannot install RIO Poker
If you are having trouble installing Run It Once Poker, try the following:
Make sure you have enough free space on your computer to install RIO Poker.
Disable the antivirus during the installation of the poker room.
Download the program only from the official site.
Check your internet connection.
If none of the above helps you, then contact Cardmates online chat and our specialist will help you.
Cardmates journalist, news editor and translator since 2015. Specialization: poker news, review of events, strategies, SEO. Editor-in-chief of the English version of Cardmates.