How to download and install PPPoker on computer
PPPoker is a successful online platform for mobile applications that is rapidly gaining popularity in the world of Asian poker. PPPpoker charges the lowest rake among Asian poker rooms and has a very weak field of players.
How to download PPPoker on PC
In order to download PPPoker to your computer, you need to download the PPPoker club.
But, if for some reason the downloading has not started, then you should email us or visit the official website of the pppoker net application and download it there by selecting the downloading option PPPoker for Windows.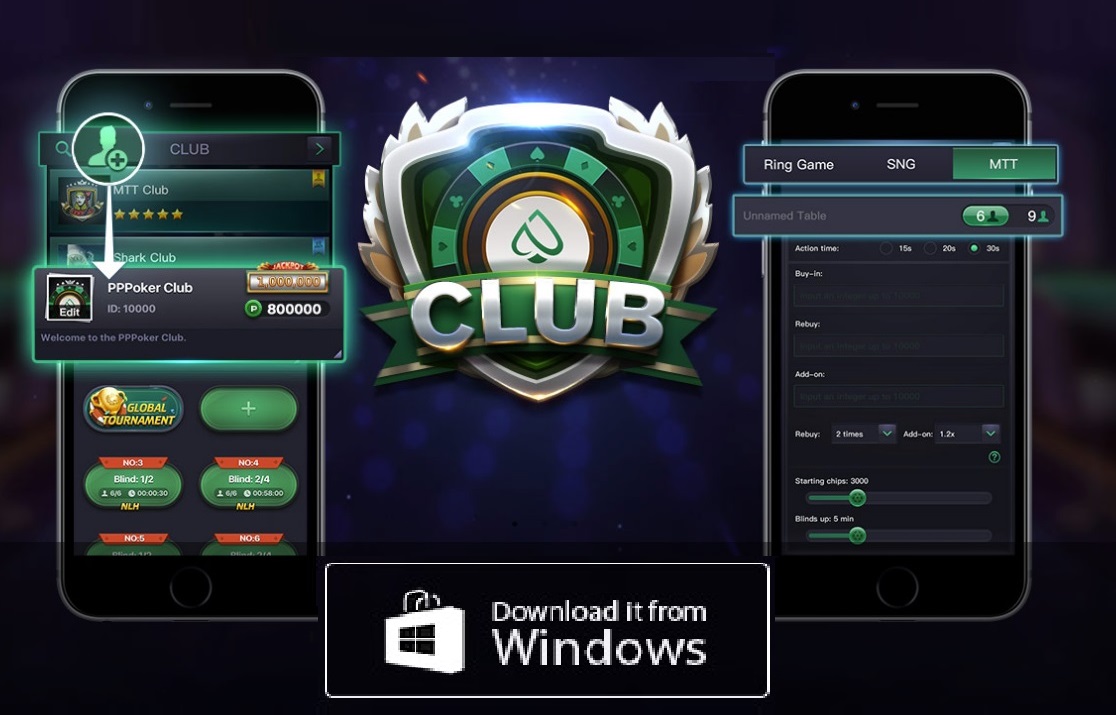 PPPoker installation on PC: step-by-step instructions
After clicking on "Download it for Windows", the PPPoker club app will start downloading to your computer. Your next step is to open the installation file after the process is complete:

The PPPoker installer is usually launched in English. Just click on the "Next" button: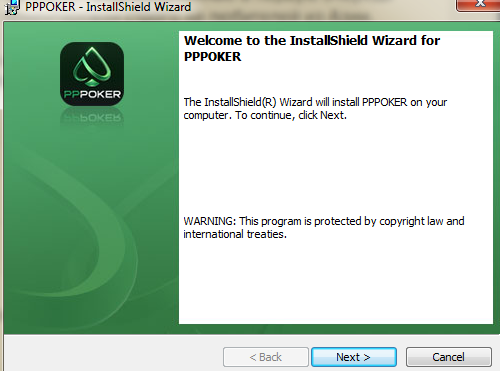 After the installation is successfully completed, click on "Finish":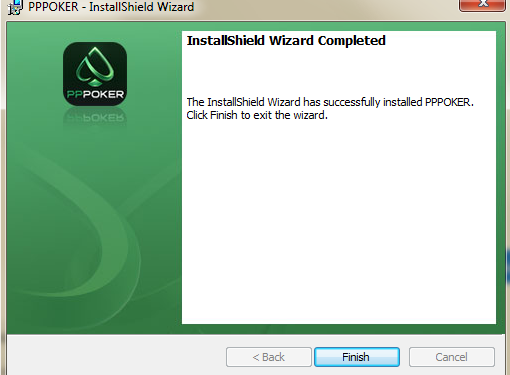 The PPPoker shortcut will appear on your desktop: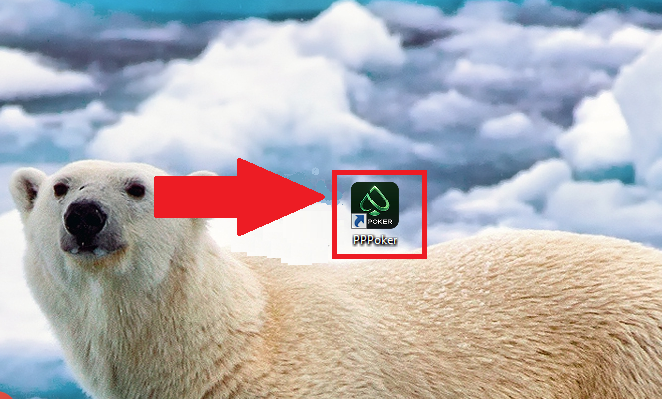 Click on the shortcut and the application will open - now you can start playing on PPPoker for money: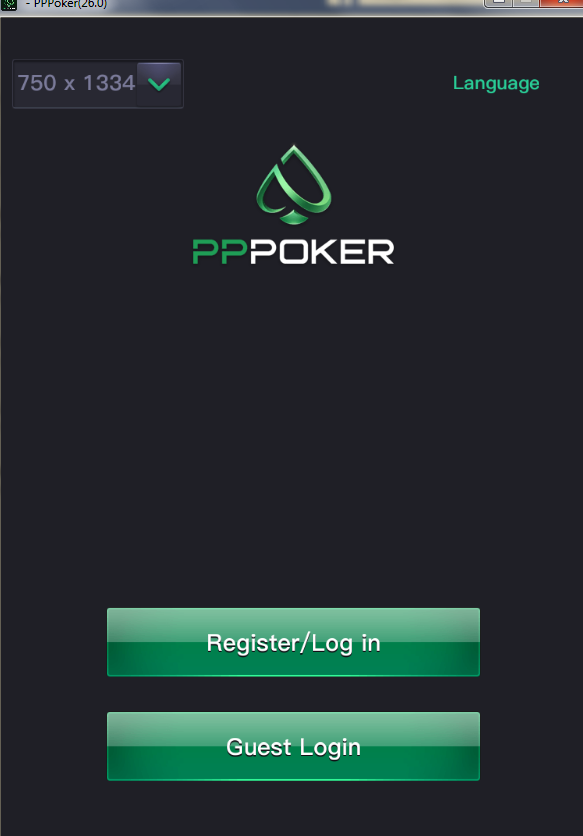 In addition to installation on PC, there is a mobile version of the app as well. The game will be available after downloading the PPPoker apk file to your phone and installing it. You are able to download PPPoker for Android (via the GooglePlay Market or by using direct link from the official website), as well as for iOS devices through the APP Store.
Contact us to start playing at PPPoker.net
In order to get access to our PPPoker clubs, as well as quickly register in the app, set up your account and make a deposit, contact us by:
Email: support@cardmates.net.
Skype: Cardmates.
Whatsapp: +380681988643.
Right after launching the client, you will be offered to either create your own club or join an existing one: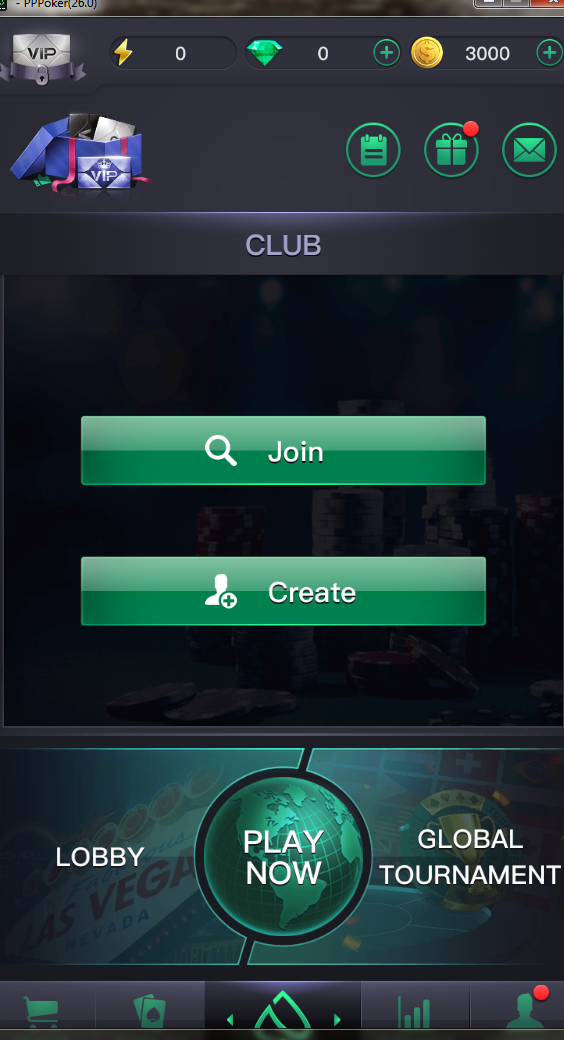 It takes less than a minute to create a club, and all you need to do is to choose its name and description: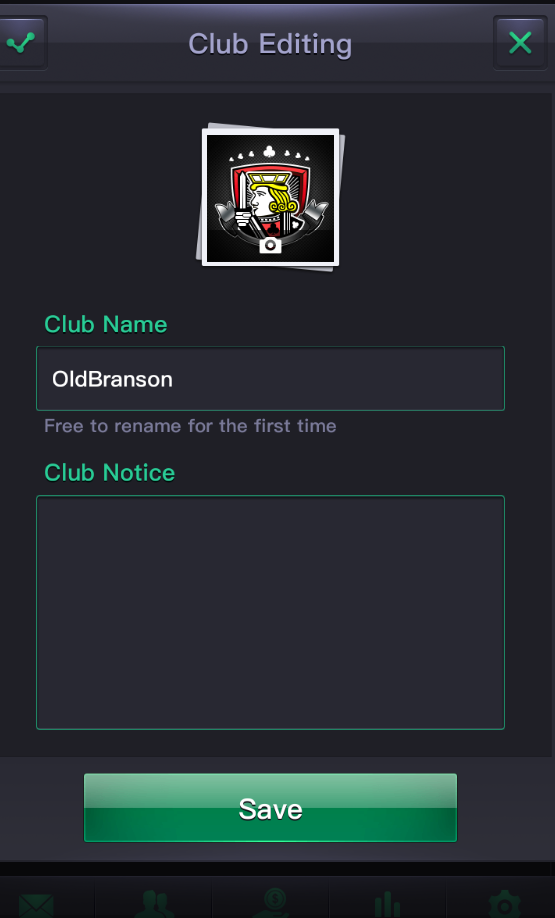 Please note, that there will be no players in the club you have created until you invite them to this club, and the game will be conducted on play money. If you want to play in a good PPPoker club for real money, then our trusted PPPoker agent will select for you a comfortable club, with a required currency and a weak field of Asian and American poker fans.
You don't need to download PPPoker club separately. It is already present in the app.
What are the benefits of installing the client?
PPPoker is the leader among Chinese poker apps. It charges the lowest rake and has very weak fields of players. Here you can easily find fish, who are ready to give you their money.
Advantages of PPPoker software:
Version available for Windows.
It supports the English language.
Possibility to create a club by a player himself/herself.
Stable operation of the client.
Strict attitude of Security Service to the team play.
The lowest rake - 5% is charged only from winnings.
PPPoker on PC: positive aspects:
Possibility to play several tables at once.
Possibility to use PPPoker HUD.
Convenient display of game tables.
Advantages to play on PPPoker from our site:
Help in choosing the PPPoker club. The game in clubs is presented through variety of poker formats; fish are present at all tables.
You are able to play not only in Asian clubs, but in American ones as well.
Access to private clubs of PPPoker.
Support at all stages of creating account and playing in the application.
Reliable transactions carried out through a trusted agent (deposits and withdrawals). Guaranteed safety of funds in case of force majeure.
Low cashout fee.
Possibility to transfer chips from one club to another without paying a commission.
Discount on special software for multi-tabling (over 3 tables at once).
High rakeback (up to 40%, depending on the club).
Other bonuses.