How to choose size for bet?
Hello everybody!
What can I tell you about bets?
For me it's like the first rule of poker!
You have to bet!
Always and forever! Any time and any place! Bet, bet, bet!
One moment not about poker. Do you know english frase "I'll bet" or "I'll bet on it"? In russian that means something like that "I'm sure".
So. You have to bet always.
Why? Because if you don't ready to play - you don't need to bet, i'm mean you must not bet!
And if want to play (you ready, you have a hand) you absolutelly have to bet! Have to pay!
But how? How many chips? How much money?
It's depends who are you playing with. What kind of players, how much money they have, how much they ready to pay, everything.
About your hand. Most important what cards do you have and what strategy do you have in this table in this time.
Is it bluff? Is your hand the strongest?
Everything important.
How many chips we need to bet?
I prefer in regular situations do always with x3.
Open - 3bb (+1 for every limper of course).
3 bet - 9bb (or open x 3).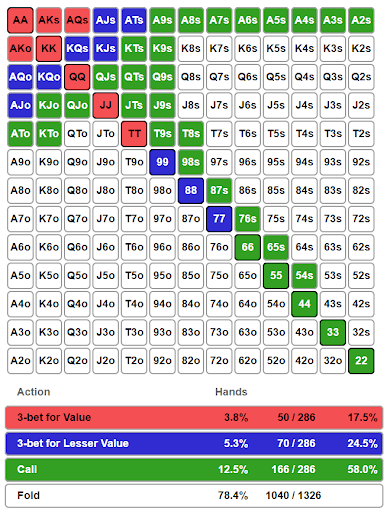 For more dificalt situations we have use more varions for bet.
Good luck with bet to you!)))
Overall rating of this post: