How to Become Successful at Cybersport Betting?/ Part 1
To make money on bets, you need to:
Be an excellent analyst
Take advantage of the weaknesses of sites
Beat the margin
At the same time, you need to learn not to tilt and understand the principles of bankroll management.
You need to put 2-3% of the bank on each bet, since variance plays a very important role in this area of ​​earnings.
Today we will talk about betting only on CS GO, because I understand it the best.

Websites to help in analytics
In fact, we only need one website + social networks of teams and players, where you can track team mood.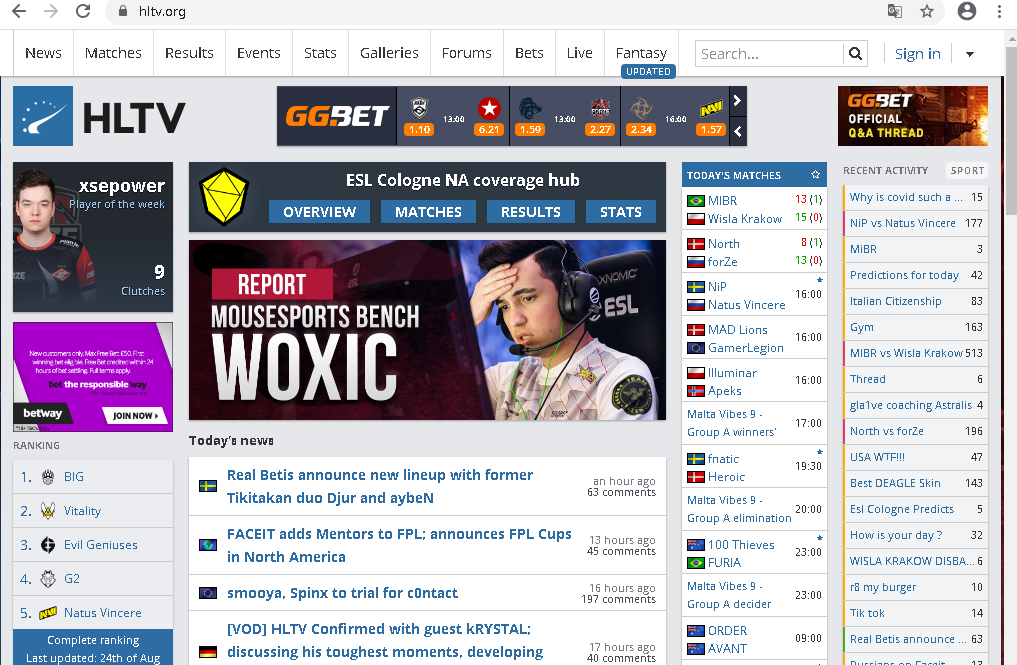 HLTV is a site where you can see the schedule of all matches, scores during matches, top news and even analytics for each match.
Let's look at the example of the match NiP vs Na'vi. By going to the Analytics center, we can see the pros and cons of teams

As we can see, Natus Vincere are the clear favorites in this match, judging by the statistics.
You can look at the statistics of the players and the last matches of the teams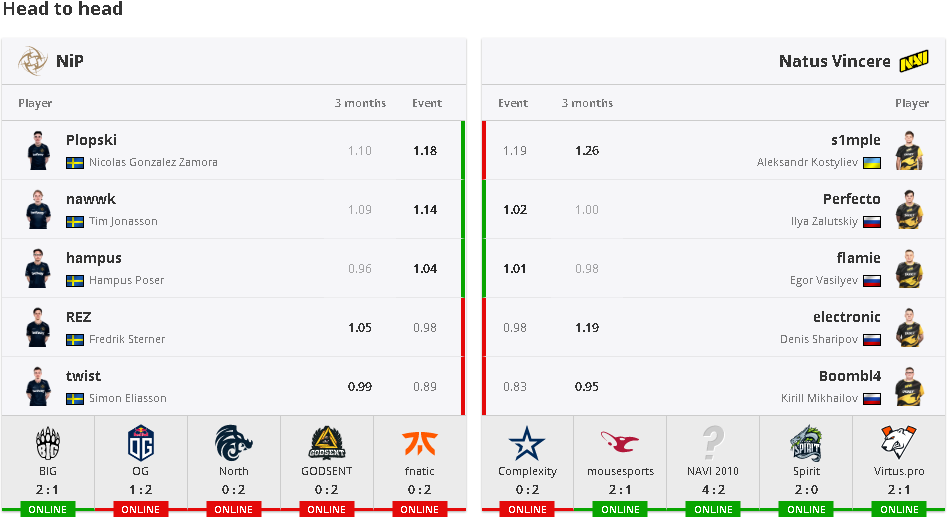 In the last match, Navi performed poorly, and the Swedes, in turn, beat the top 1 team in the world at the moment.
On this page you can even find statistics on cards, which, by the way, can be very profitable to bet separately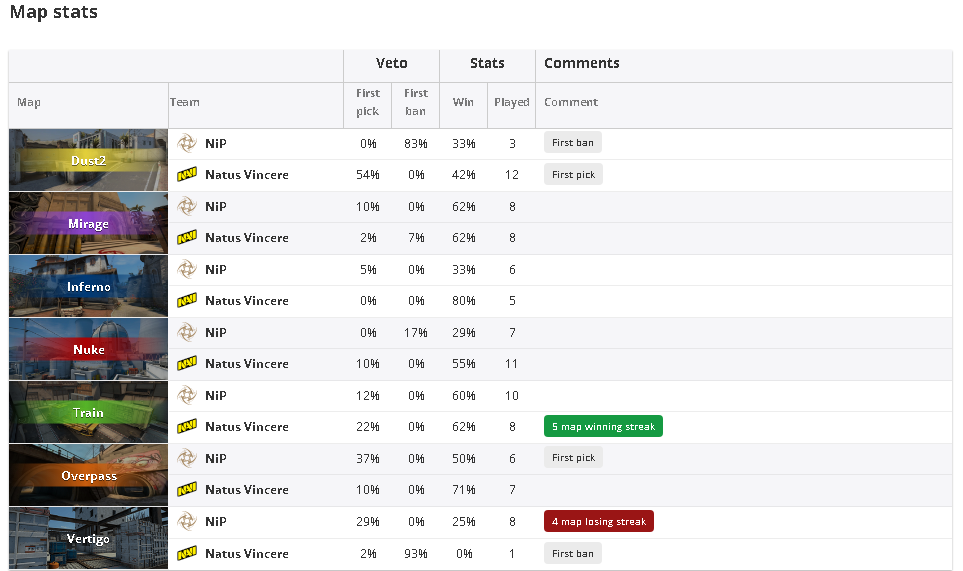 Based on the analysis of statistics, personal viewing of matches, observation of teams' social networks, we must make a decision that, in our opinion, will lead us to a plus, namely, we need to bet on an outcome that the bookmaker underestimates.
In this match, I think it's better to bet more than 2.5 on Total maps. Since I look forward to fighting, NiP has a lot to prove and NaVi always play strong and are favorites on paper.
That's all, in the next post we'll talk about the vulnerabilities of bookmakers and how we ourselves do not become victims of deception.
Good luck;) I look forward to your feedback and wishes)

Overall rating of this post: