How I Couldn't Become a Millionaire
Hello, Cardmates!
I want to tell you a story about how I almost became a millionaire at 888poker. It was a free satellite to XL Eclipse - the $ 1,500,000 Main Event with three prizes, or three free entries. Participation in the satellite was only possible with tournament tickets.
At the final table, when there were four of us left, being the chip leader, I played very carefully, waiting for the opponents to kill each other. And it happened. I sympathize with the player - "shups", but someone had to take 4th place. I didn't even have to participate in the final hand: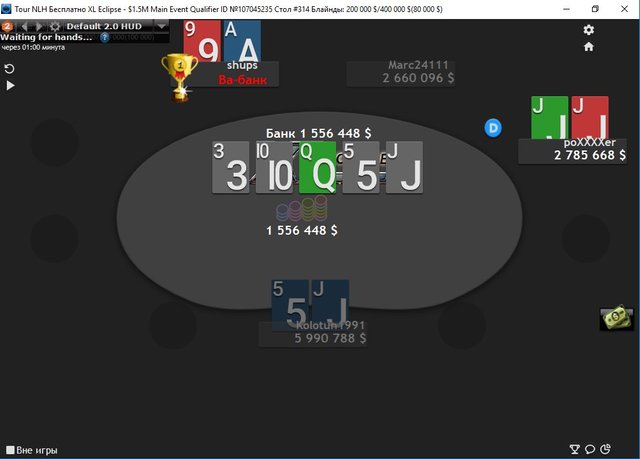 Immediately after the end of the tournament, I automatically registered for the target tournament: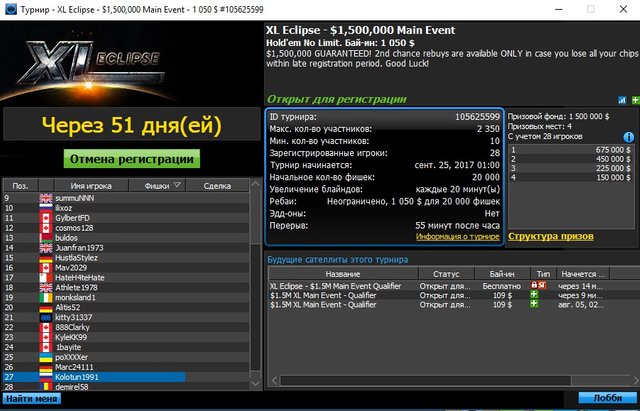 For myself, I decided: "This is a big event in my life, which, perhaps, will turn everything upside down if I can win in a tournament of this level."
I had 51 days to prepare for this event, so I decided to learn how to play tournament poker. "There will be serious guys with whom jokes are bad ..." - I thought.
On the appointed day I sat down to play and realized that all my preparation was worthless. The opponents were painfully strong. But I was incredibly lucky several times.
I fought for about 5 hours in this event. Alas! I could not win. I can't find screenshots of the game of the event itself, but here's what I have left as a keepsake: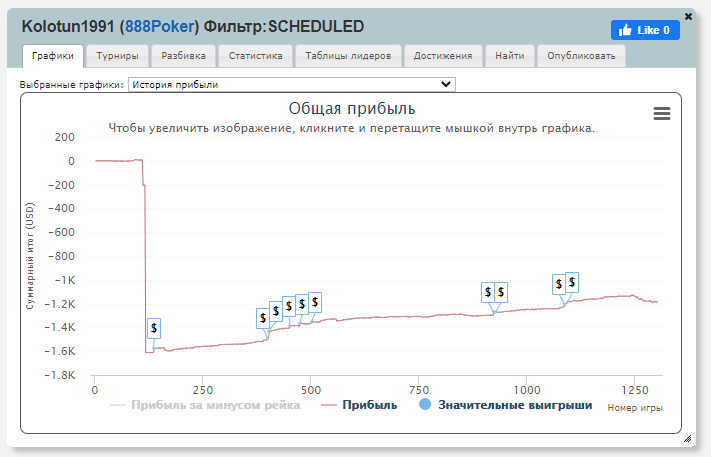 This dip in the chart to this day reminds me of that day. I hope this was not the last tournament of this format in my life and I still have the opportunity to get rich.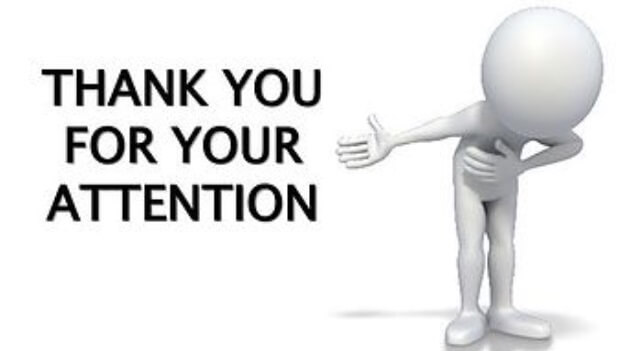 Overall rating of this post: