Holdem Manager 3 review
HM3 is a new version of the famous Holdem Manager program. It is a professional tool for a poker player that allows you to track and analyze the statistics of your game and game of your opponents. It provides a lot of useful information about your opponent and allows you to fix the leaks in your own game. In addition to a number of useful updates, now HM3 has even a Russian interface (unlike the previous version of the program), which undoubtedly makes it more attractive and useful for Russian-speaking users.
Hold'em Manager has been used by more than a million players in online cash games and tournaments since the first launch of the program more than 12 years ago. HM3 is the most powerful version of Hold'em Manager ever released. Heads-up display HM3 (HUD) constantly imposes statistics of key opponents directly on all the tables at which you play, and modern filters and built-in reports allow you to analyze the results after the played sessions.
Main goal of HM3 – to help players improve their results with more informed and elaborate decisions. A player can choose from several pre-configured HUDs or create his own using thousands of different statistics in the HM3 database.
After the sessions played, with this tool you have possibility to review your results or conduct a further analysis of the game of key opponents by choosing a standard report or creating your own report.
​Beta-testing and full launch of HM3 in 2019
After lengthy beta testing, Holdem Manager 3 was released as a full version in October 2019. Prior to this, the software passed serious beta testing, in which only 1000 people from all over the world took part, and from March 1, 2018, Holdem Manager 3 in beta became available to all users of the previous version of the program. Now HM3 has replaced HM2.
Those who have subscribed for HМ2 after October 28, 2016, can get a third version of the application completely for free.
HM3 functionality

The functionality of HM3 is as good as the second one and it even surpasses HM2. This is an ideal variant for everyone who has used the previous versions, because all functionality is the same but there are just more capabilities and an interface is more pleasant.
Key features of Holdem Manager 3
Heads Up Display (HUD).
Live Play View (display the game in real time).
Analysis after the game.
Situation analysis.
Powerful filters for hands.
Visual information on the opponent.
Replayer.
HM applications.
What is the difference between HM3 and HM2? What's new in the program?
Pleasant and intuitively clear interface.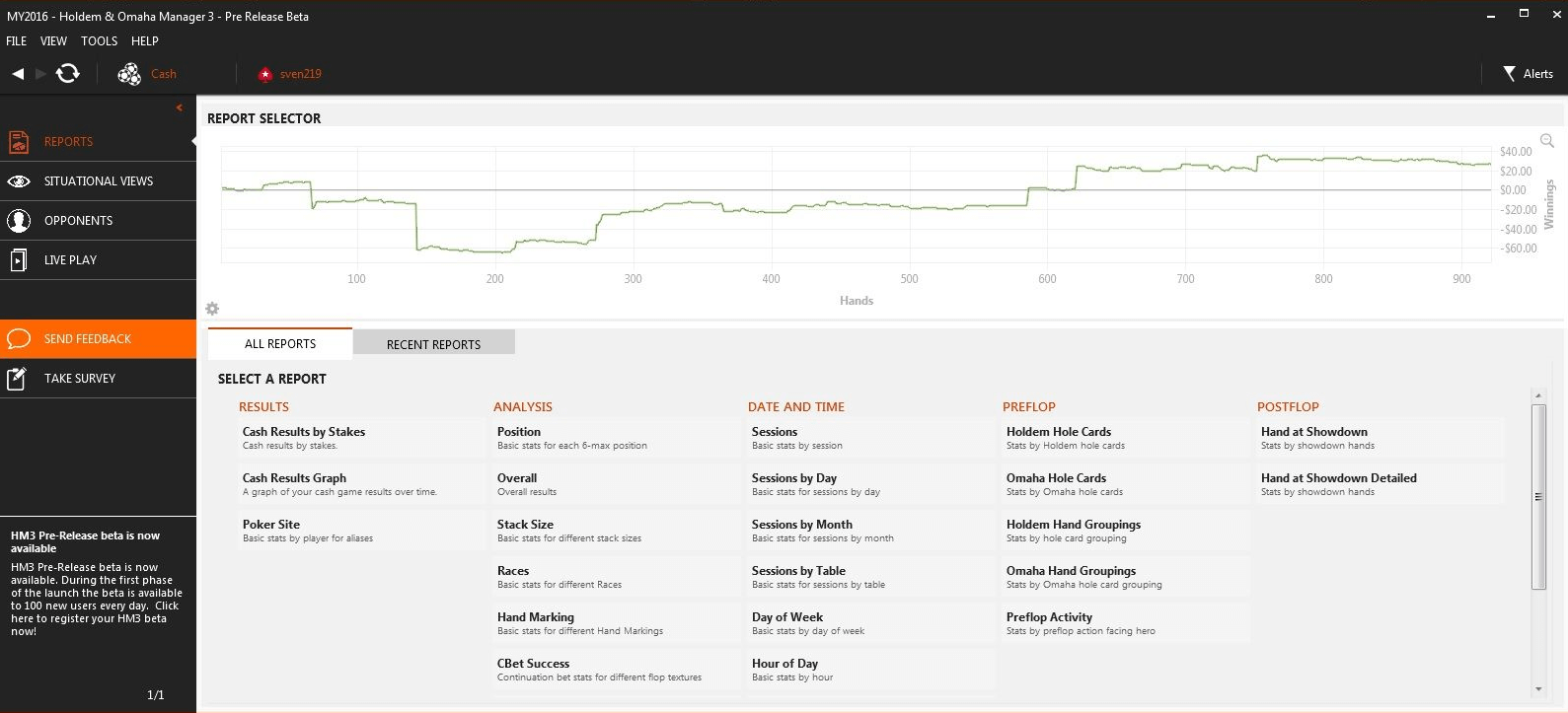 Fast and easy settings.
The number of analyzed situations, which are used for statistics to be collected, is displayed when pointing on the stats.
HUD editor is improved: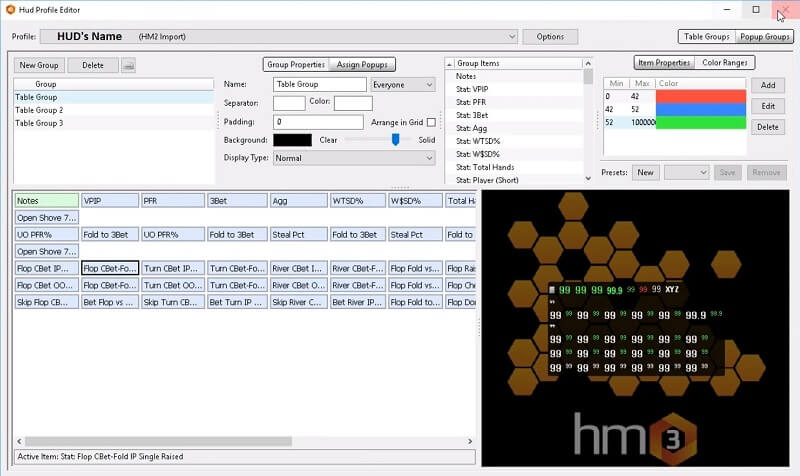 The productivity is increased.
New Graphic HUD (besides a standard one):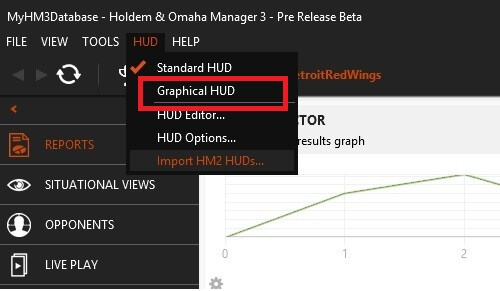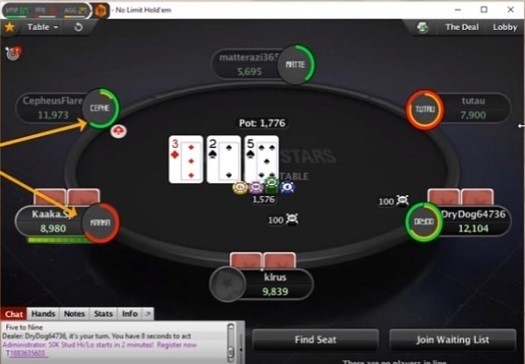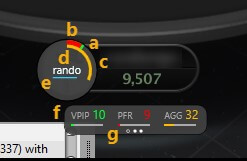 A new section that shows effectiveness of your 3-bets, barrels and all-ins is added. It also has information about your ranges by positions in the form of graphs, strength of combinations on the flop.
Section "Opponents" is updated.

There is a comparison of statistics of several opponents among themselves.
There are more than 2 thousand of stats.
Now a database of hands is stored in the cloud service but not in PostgreSQL.
Section "Situations" is updated: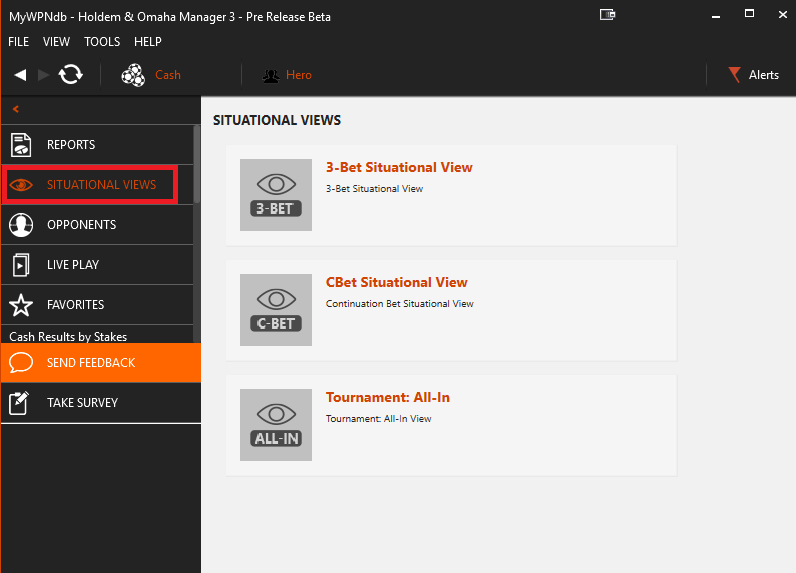 The program is translated into many languages of the world (including Chinese, Russian).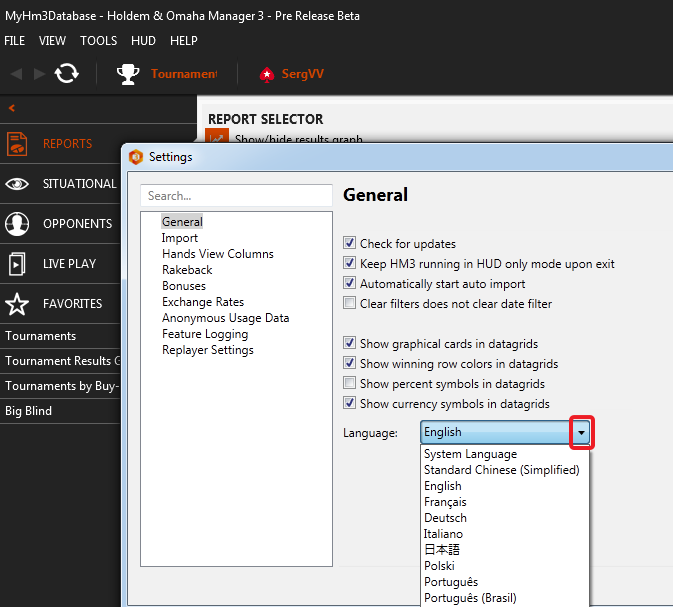 The interface and Replayer functionality is updated: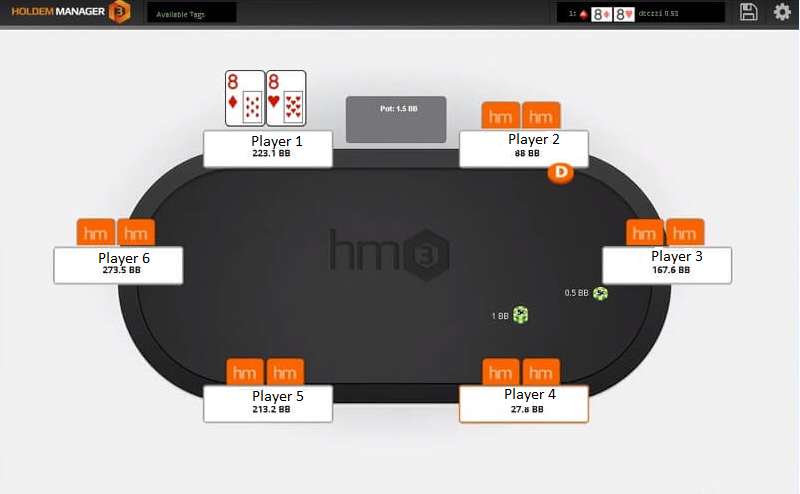 ​In a replayer you can see the detailed statistics on every player (street is taken into account):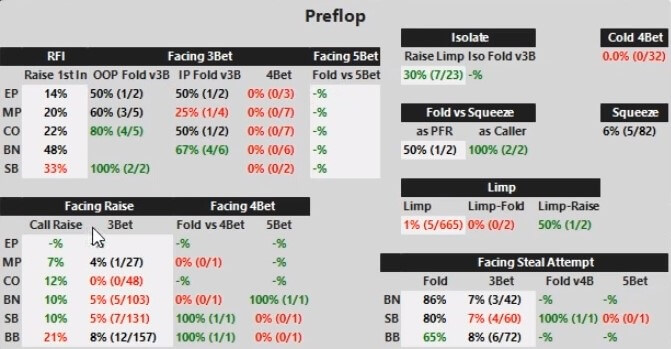 You can make a more detailed analysis of the player with the help of pop-up: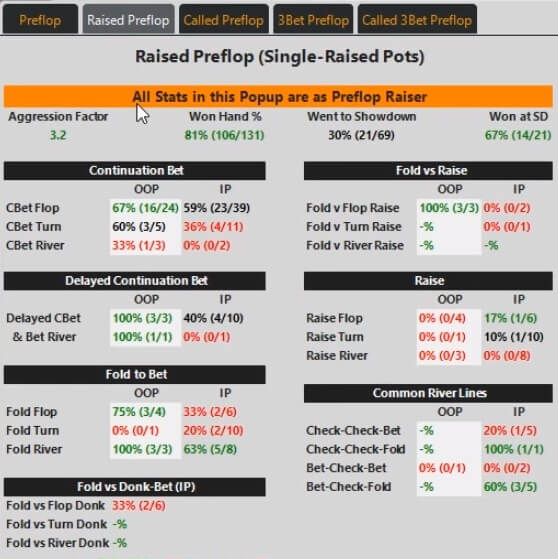 There are all possible variants of importing the hands, databases, HUD.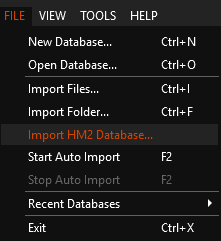 Also, you can import the database from a previous version of the application.
Besides the application itself manages with its duties much faster than its predecessor, the players have got an opportunity to work in a special mode of "HUD Only Mode" where only two main functions operate – HUD and auto import of hands. This mode reduces a load on your PC and increases the speed of the application even more.
Holdem Manager 3 apps
Now with the launch of new version of program Holdem Manager you can expand your HM3 with a few extra tools. Starting from this moment, third-party developers can integrate additional features and tools directly into this program. Current HM3 applications include TableNinja II (thanks to it you can play more tables without special effort and you don't have to wait for a long time), Notecaddy (a tool to make relevant notes based on important actions of other players) and Hand Grabbers (it helps to automatically import real-time hand history, it is used for Ignition, Bovada and Bodog).

Supported sites and languages of Hold'em Manager 3

Poker rooms where you can use HM3 legally:
Winning Poker Network
OnGame Network
iPoker Network
Micro Gaming Network
Revolution Poker
Boss Media
Micro Gaming Network
PKR Network
Merge Network
HM3 is supported in 14 popular languages, making the program a global choice for poker players.
Holdem Manager 3 is available in the following languages: Chinese, English, French, Dutch, German, Spanish, Italian, Polish, Ukrainian, Portuguese (Brazilian), Romanian, Russian, Slovenian and Japanese.
Price of HM3
The price of Hold'em Manager 3 in 2020 does not differ from the cost of the previous version of the program. A full version license for playing Texas Hold'em or Omaha at all limits costs $100. If you are only interested in low limits (up to NL50, $100 LIM and buy-ins up to $22) – the price will be $60. To buy HM3 for both Hold'em and Omaha, you will need to pay $100 for low limits and $160 for all limits.
You can download and use the full version for free for 30 days (when download the trial version of HM3), then you will need to buy a license. You can also get Hold'em Manager 3 for free from our website – write to us and find out the details of the offer.
FAQ
💳 How much does HM3 cost?
Holdem Small Stakes or Omaha Small Stakes – $60. Holdem All Stakes or Omaha All Stakes – $100. Combo Small Stakes – $100. Combo All Stakes – $160.
🎫 What should I do if I use Hold'em Manager 2?
For HM2 users, switching to HM3 will be painless. Firstly, those who signed up for HM2 after October 28, 2016, already received the third version of the program for free. Secondly, players can import the database from a previous version of the application. The price of software has not changed, although the application itself has improved markedly.
📊 What can I do to make HM3 work faster?
By itself, the application manages its duties much faster than HM2, but if you want to reduce the load on your PC and further increase the speed of the application, turn on the "HUD Only" mode, in which only 2 main functions work – HUD and auto-import of hands.
💻 What are the PC requirements for Hold'em Manager 3?
Minimum requirements for the correct work of Hold'em Manager on PC: Intel Core i3 processor (or AMD equivalent) with 4 GB of RAM. Windows 7, 8, 8.1 or 10. It is recommended to use a modern quad-core processor with 8 GB of RAM or more (Intel i5 processor lines or their equivalent AMD processors) and Windows 10+. Optimal for HM3 would be: multi-core 64-bit Intel Core i7 processor with 16 GB of RAM or more and Windows 10 (64bit).