Helmuth took the 5th place in Mega Millions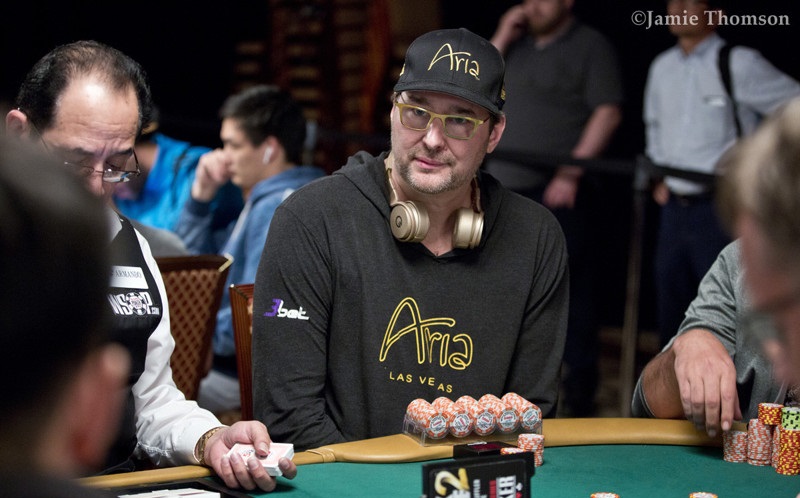 ​
Bicycle Mega Millions series gives every poker player an opportunity to turn a small investment into a big win. Mega Millions XXI tournament was held as part of the series. On August 29, the final of this event took place. 9 players, including legendary Phil Helmuth, were at the final table.
American poker player Triet Nguyen became the winner of Mega Millions XXI. He won $162,549 and a ticket to WPT Main Event for $5,000. The victory in tournament became the largest winning for Nguyen in his career.
The player from US Jose Mendoza took the second place and earned $145,266. American poker pro Joo Park became the third finalist and enriched with $138,985.
The players who entered top 5 shared the prize money but continued to play for additional $60,000 (each poker player gave $12,000 to the prize pool for the winner), a trophy for the champion and ticket to WPT Main Event for $5,000.
A few minutes after splitting, Phil Helmuth went all-in with A♣ Q♣ and got a call from Park with A♥ K♥. Q♥ J♣ 6♠ appeared on the flop and it gave Phil a hope for doubling, but 10♥ came to the turn and brought Joo a broadway straight.
Only the king was a saving card for Helmuth, but 3♣ appeared on the river and he finished his play at the 5th place.
The results of Legends of Poker Mega Millions XXI final table:
Triet Nguyen (US) – $162 549 + WPT Main Event Seat for $5 000
Jose Mendoza (US) – $145 266
Joo Park (US) – $138 985
Vuong Do (US) – $92 825
Phil Helmut (US) – $95 693
Todd Kriesman (US) – $42 745
Andy Tran (US) – $33 670
Eric Wu (US) – $26 390
Pogos Simityan (US) – $20 240
Cardmates journalist, news editor and translator since 2016. Specialization: poker news and review of events.