Hello!! My name is Alexander
Hello!! Today I want to meet you. My name is Alexander, I do not specialize in sports betting. I have an understanding about the NBA and European football. I also know how to play poker, but I will not keep a block on poker achievements here. So let's start now European football is on hiatus, and the Champions League is back. Therefore, today we met you, and tomorrow I begin to give you predictions for sporting events. Good luck to all.
Buy the was, lastly, i want to advise the match that will be held today, Bayern-Chelsea, for me everything is decided, but Chelsea is bad this season, they will probably try to play to win. Therefore, we take the individual Chelsea total for >1.5 a good coefficient and watch a good match: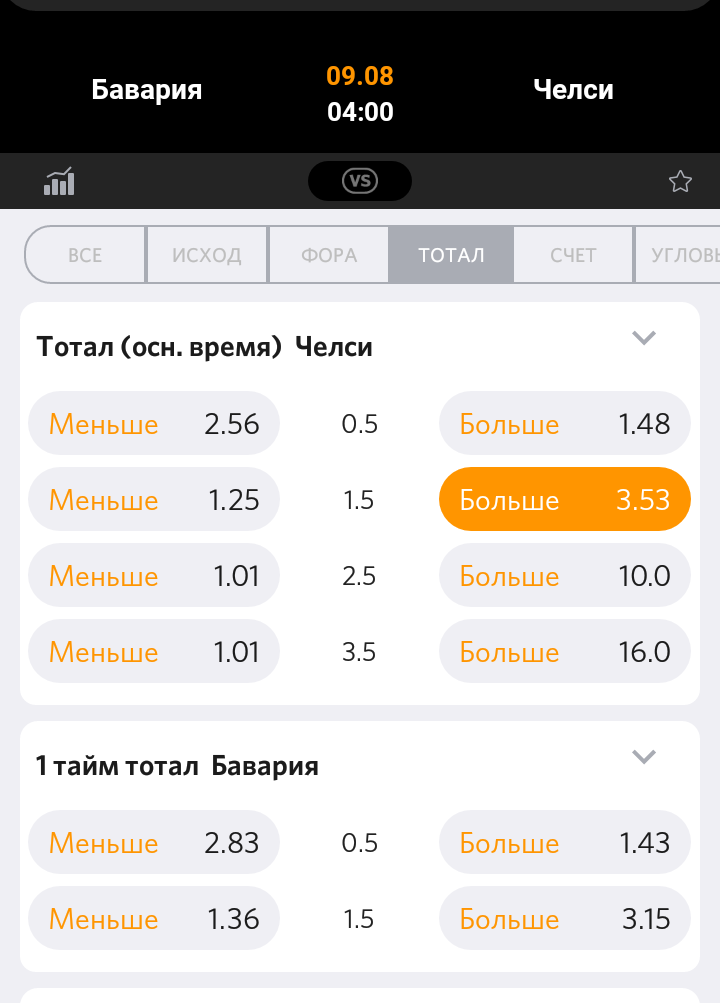 Good luck!!!!
Overall rating of this post: