Hands of the day
Good day Cardmates,
Today was a good session, I finished +300$ and managed to find few leaks in my opponents. Also switched my strategy to less agressive and corrected my 3bet range, moving some hands into call range.
Hand 1:
This was in a tourney for 8.88$. This guy is my number one opponent in the room, we had some crazy hands with him and during the tourney he kept asking to go play HU with him. I didn't feel like it and he played super agro against me for it. I flop a set of 7 in 4bet pot, guy check/raise all in flop, I call and unluckily loose. The guy kept spamming something about his skill. 😁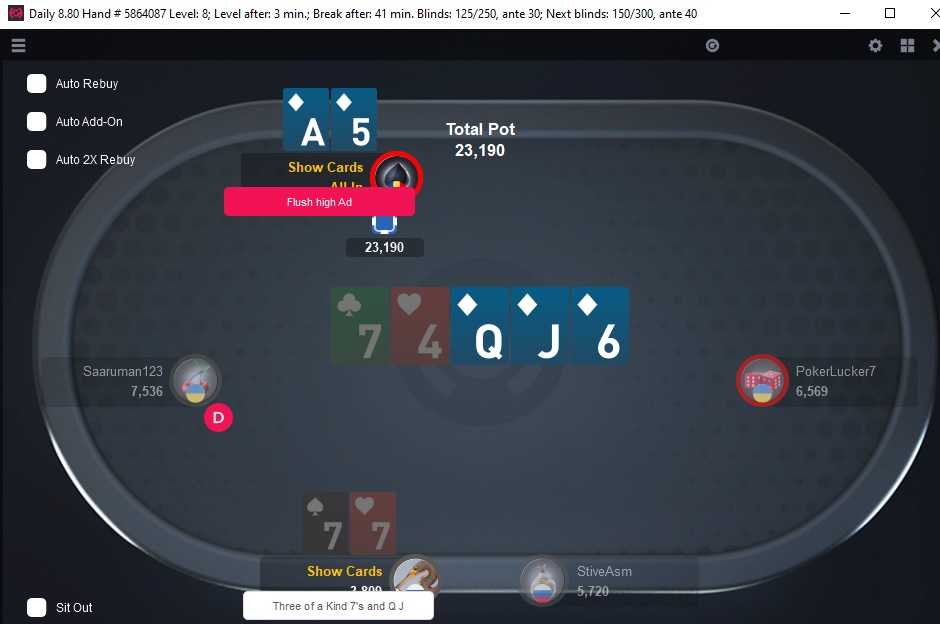 Hand 2:
This hand was against twitch streamer, who plays really wierd sometimes, I open, he 3bets big on the BB, I call. Flop he bets big again, I call. Turn he bets big again, I just call. River he checks, I bet 35% of the pot - he calls. I think he had something like AJ, AT, AK. What do you think?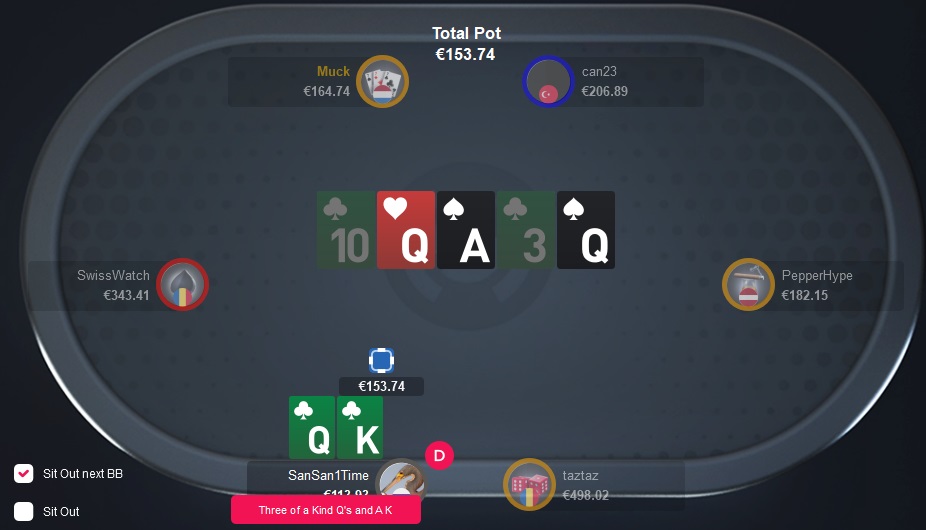 Hand 3:
Same player, but now, I 4bet, he calls preflop and starts to donk flop, turn and checks river. I made a small 30-40% bet on the river and he called. I think the guy had either AT with ace of diamond or JJ+. What is your opinion?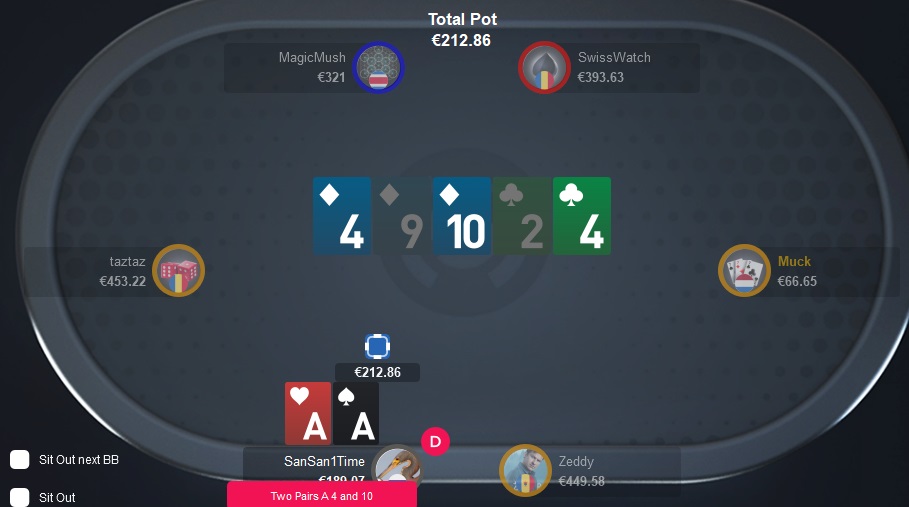 Thank you and best of luck,
SanSan
🍀🍀🍀
Overall rating of this post: