Great desire to get a royal flush.
Hello!
I will start today not standard. After I failed and lost in the forecast, I made a forecast for 3 events and you know, they all won.

Results for yesterday.
Tampa Bay Lightning - Dallas Stars 3:2 (WIN)
AC Milan - Bologna 2:0 (WIN)
Wolves - Manchester City 1:3 (WIN)
AC Milan have a great forward, Zlatan Ibrahimovic (38 years old) and in great shape. He scored two goals yesterday (one from the penalty spot).
Omaha.
I won't say that I have a strong starting hand. But when I saw the flop, I wanted to get royal flush. I paid the flop and turn bets, and when the river brought me a straight, my opponent was able to draw another 45 cents from me.
When there are cards for flush and full house on the table, I simply had no right to pay him. This is Omaha.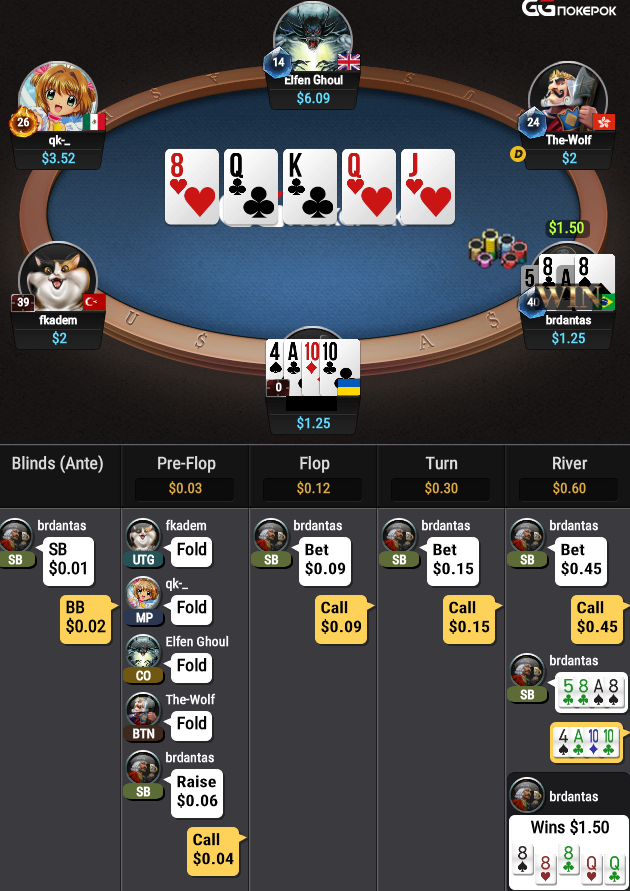 Thanks for taking the time to my blog.
Good luck everyone and win.

Overall rating of this post: