Good exercise for fighting tilt when you get bad beat often
Hi, Guys!
One good exercise occurred to me when I lost with 75% odds to win.
When you think that you always lose All-in against with the best hand on pre-flop, flop, turn you just should open your HM or something else and look next report:
Just set next settings
AllInOnTurnOrEarlier = true and EvEquityPercent >= 50.00
Select all hands! You should see the next graph: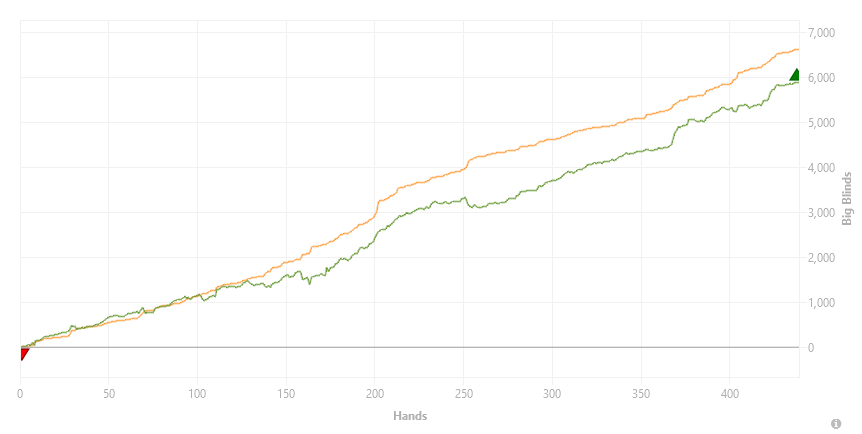 As you can see I win a lot of hands when having 50% or more to win and go All-in on any streets from pre-flop to turn.
If you lost when you had more odds then your opponent, just don't worry, forget, and go further!
Overall rating of this post:

I play freerolls, save up start bankroll, want to play cash games, and dream to raise by the stakes.