Get a ticket to the Main Event MicroMillions for free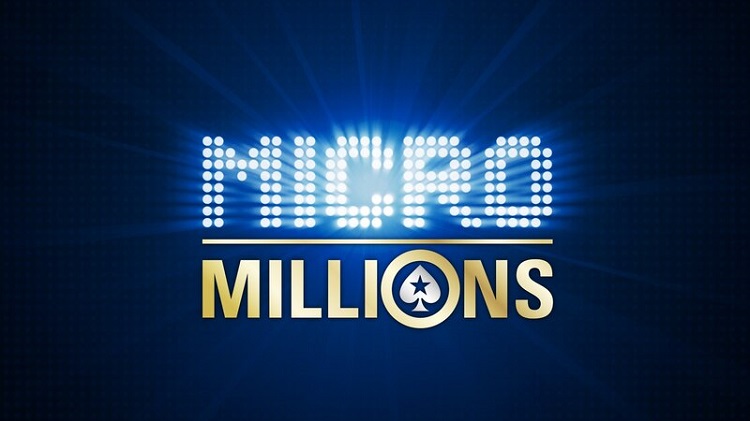 ​
The MicroMillions series with a total guarantee of $4 300 000 and cheap buy-ins (from $1 to $22) will start at PokerStars on November 10.
Overall, there will be 147 tournaments held during the series. The $22 Main Event with $1 000 000 GTD will take place on November 24, but the organizers provided the opportunity to participate in it for free.
Week 1: Play 10 Tournaments
Play 10 MicroMillions events in the first week of the series plus one MicroMillions 01 tournament [Stage 1] until 23:59 ET, November 17, and you will get access to the freeroll, in which tickets to the Main Event will be awarded. The freeroll will be held on November 18 with a prize pool of $10 000.
MicroMillions 01 [Stage 1]
The essence of Stage 1 is simple – hold out with chips until the end of the tournament for $4,40. It starts every two hours, and you can play it as many times as you want. The first stage will run until the last day of the series. The total guarantee of the Stage 1 is equal to $500 000.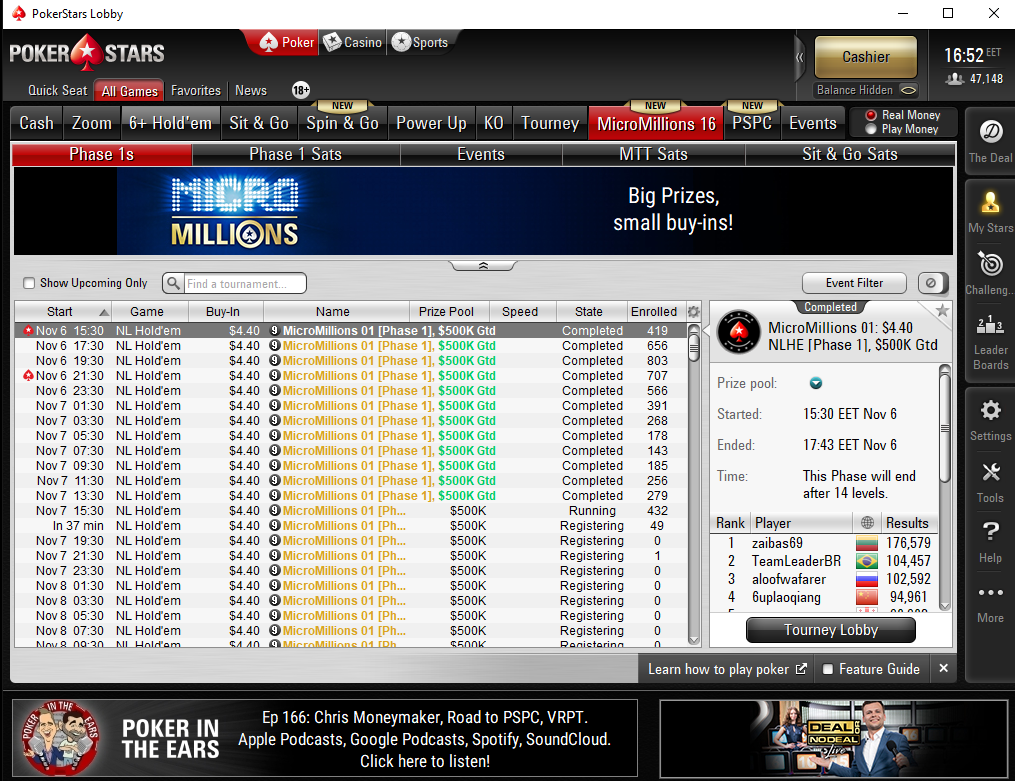 ​
If you hold on to the end of the first stage, then you will automatically receive the access to Stage 2 (November 24), at which all players will get in the money.
This means that even if you lose in all the tournaments of the first week, you will have a chance to catch up and return the lost bankroll by the second week.
Read also: Igor Kurganov became the PokerStars High Roller event runner-up
If you happen to leave the tournament early, you will have a chance to win tickets for the Sunday Storm cost $11, as well as entry tickets for the second week of the series.
Week 2: Second Chance Freerolls
If you haven't been able to reach the prize zone of the tournaments in the first week of the series, then you can take part in the Second Chance Freerolls, which will run on daily basis during the Week 2. Tickets for the Main Event will be raffled in these free tournaments, and if a player eliminates one day, he/she can participate in the freeroll on the next day.
In the Week 2, as well as in the first week, you can win tickets to other (smaller) events of the series, in case of early departure from the main tournament.
If you hold on in the early stages of the tournament, then you will have good chances to get in the money, and this will give you a bankroll for fighting next week.
Cardmates journalist, news editor and translator since 2018. Specialization: poker news and review of events.