From $200 to $100k poker marathon: March results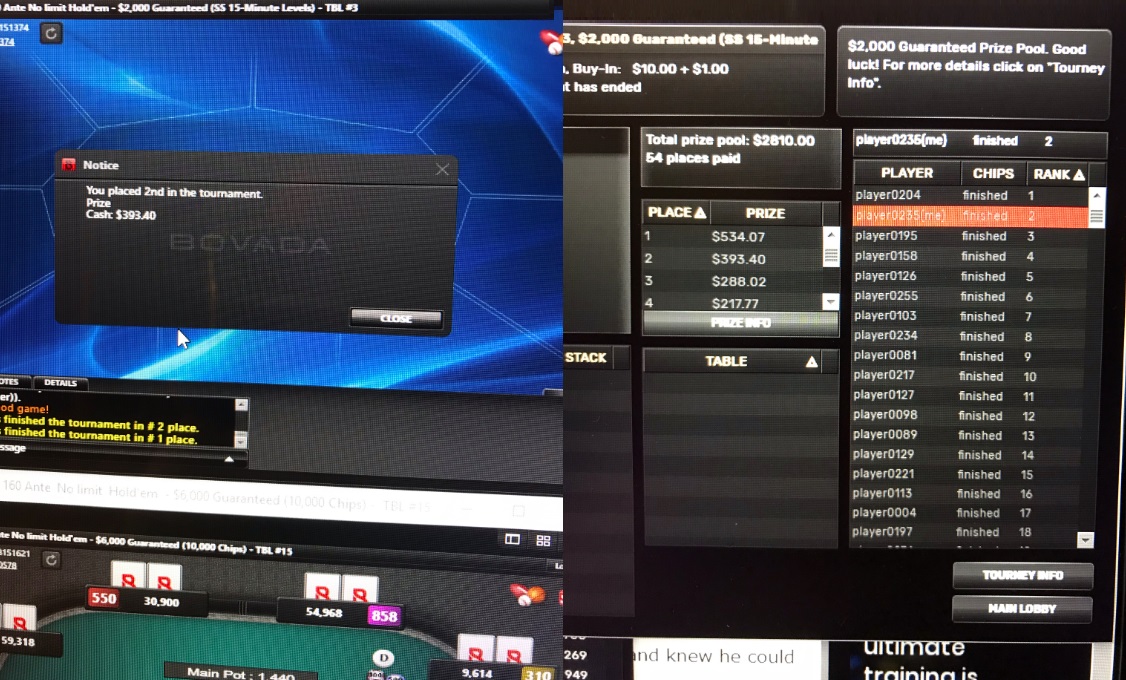 In February we began to monitor new poker marathon "From $200 into $100k playing poker". The challenge was started at the end of January on the 2+2 poker forum by a regular player under the stuff nickname. The guy constantly documents his actions and shares his play experience on the mentioned above forum. He prefers playing MTT and SnG tournaments, both offline and online.
At first, stuff played mostly at Bovada poker room. Later the guy tried his hand at Americas Cardroom but his grinding wasn't really successful (-$240) so in the end, he decided to stick to Bovada. Last month of grinding stuff finished with a $1 400 bankroll.
In March, stuff has been involved in live poker a lot. He spent more time playing live events at local card rooms. At the beginning of the month, he took part in two competitions - $340 and $100 hold'em tournaments and managed to win $880 and $977 accordingly. The guy shows nice live scores. This is what the player wrote on the forum:
«Live poker is certainly very soft. The rake is super high, especially at the small stakes but I think it's beatable for a decent ROI».
Things went bad at Bovada poker room and our hero decided to load on up the BetOnline client. The guy deposited $50 and hopped in. Playing his first competition in the room, stuff managed to finish it third and got $951 in prize money: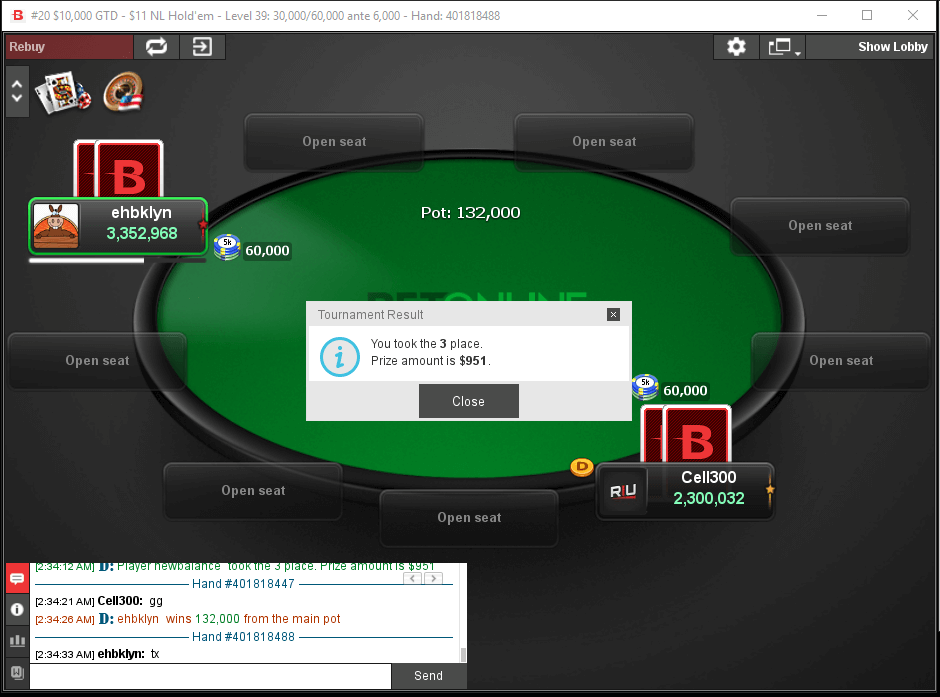 The poker player decides to continue playing on BetOnline since the game started to move up thanks to this poker room.
Since starting the challenge with $200 his total bankroll increased to $3 000 (online and offline events).
Read also: From $200 to $100 000 challenge: first-month results
Then our hero took part in $290 NL Hold'em live tournament. He finished day 1 with 25BB, but he wasn't able to spin his stack up on day 2 and went out 10th from the money.
Next stuff played some live poker and online sessions. The game on Bovada went little bad – he is down $500. But the game on BetOnline keeps being successful for the player. As of 21st of March, his total bankroll was over $4 000.
A few days later, the guy managed to take down $11 NL Hold'em event with $9 000 guarantee. He got $1 672 for the first place which means that his bankroll is around $6 000 now: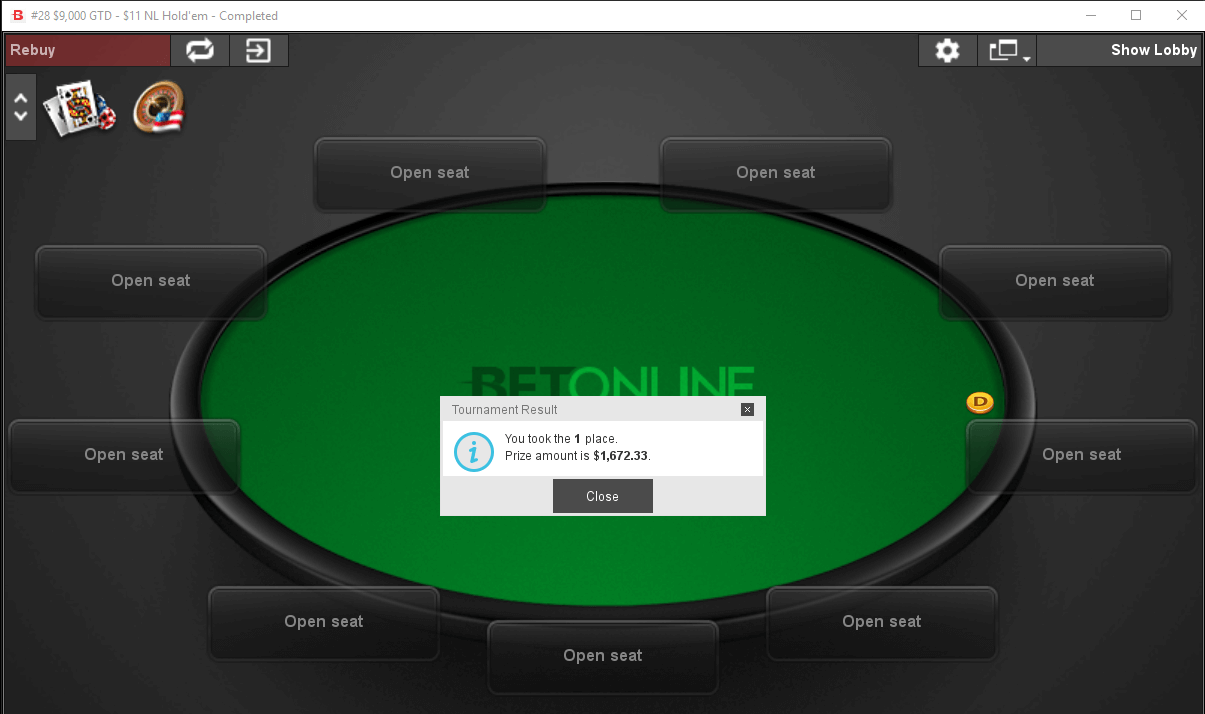 Despite the start of the challenge wasn't so smooth, now the player is showing great results, especially in live poker. We will continue to monitor his success in the marathon. Good luck on the grind, stuff!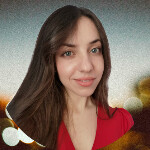 Cardmates journalist, news editor and translator since 2018. Specialization: poker news and review of events.