From $200 to $100 000 challenge: first-month results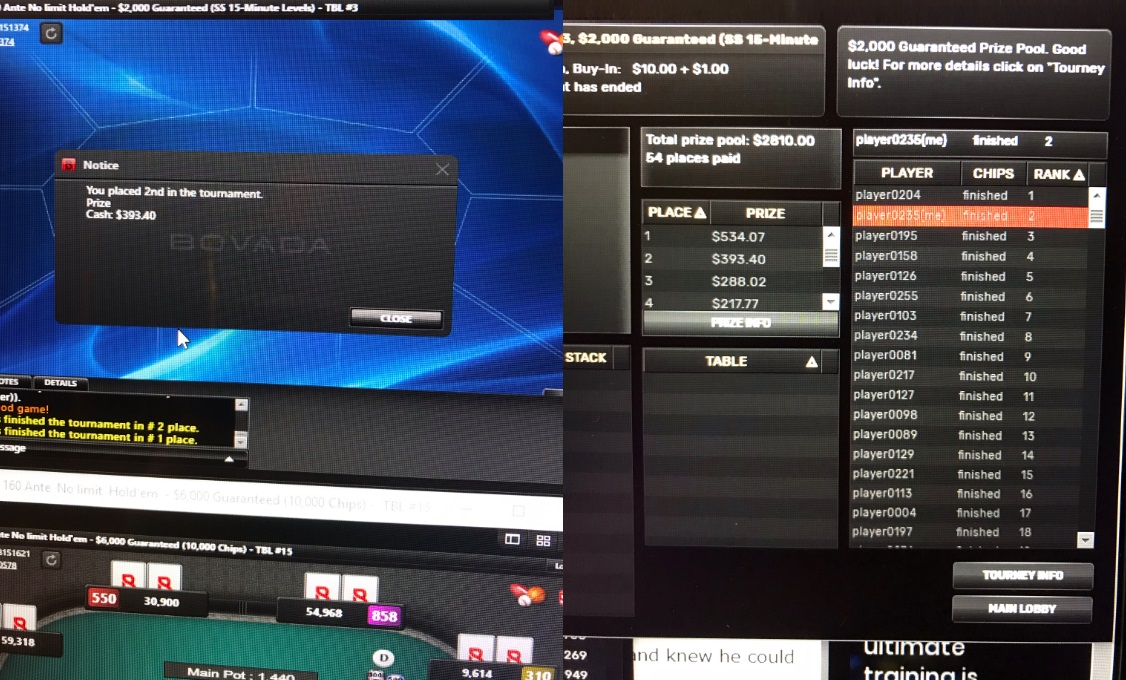 Earlier, we wrote about new poker marathon "From $200 to $100 000 playing poker", which was started by a player under the stuff screen name. The guy announced about this challenge on the 2+2 forum on January 22, 2019.
Stuff plays at Bovada poker room and his first days of grinding weren't really successful. He lost $80 but managed to increase the bankroll to $1540 just in two weeks.
Read also: Top 10 items to put into your WSOP backpack
The player constantly documents both his success and loss on the 2+2. Here is what he wrote about playing in the given poker room:
«The games on Bovada have been quite good. The MTTs have been crushing the GTDs most days so I am interested to see if they bump any up».
The next days of the marathon weren't so smooth and the guy lost $360. Stuff tried his hand at Americas Cardroom that, according to the player, has higher variance, but in the end decided to stick to Bovada room as he played well there during first two weeks of the challenge.
«I was in a good groove there the first 2 weeks of my challenge and I hadn't even got to the MTTs over $22. Mixing with ACR doesn't seem to be as profitable for me», the guy wrote.
Stuff works on his game by watching videos on Youtube and Twitch of No Limit Gaming (Fedor and Co.) and Raise Your Edge and tries to analyze his leaks:
«I am not claiming to be honed in on every spot like they are, but I have a good, broad idea of strategies they are using».
On the 22nd of February, the player took down the $22 NLH (6 max) tournament and got $618 for the first place.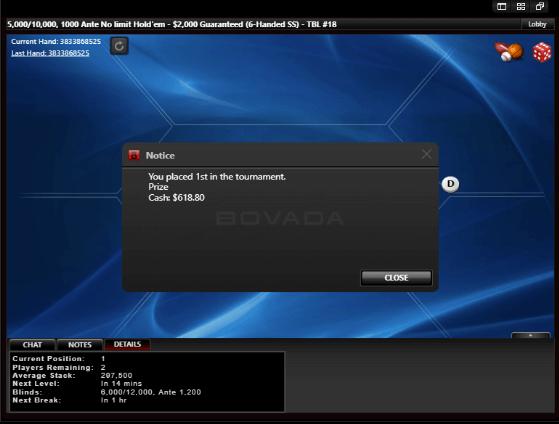 This helped him to increase his bankroll to $1 627. Then he lost around $360 in one live event, which became his biggest loss in one day during the challenge.
As of February 27, stuff has $1 400 on his account. Despite some loses, the guy keeps afloat and shows not bad results, but he is still far from $100k. The player wants to get his bankroll in shape for a poker series that will be held at Bovada in March.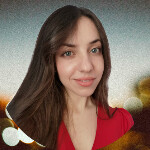 Cardmates journalist, news editor and translator since 2018. Specialization: poker news and review of events.