Field report by SanSan
Good day mates,
I have been working on my mental side of the game past week and got some result, thanks to my poker school and coach. Decided to play 3.5$ STT 9max and to tell you the truth I started to like this format of poker. Before I hated all kind of SNG tourneys, due to little prizes and slow gameplay.
Now I feel very confident and eventhough I play very small amount of tourneys - I get a lot to think about.
Below are most interesting spots past few days not only from STT, but from MTT's as well, hope you enjoy it: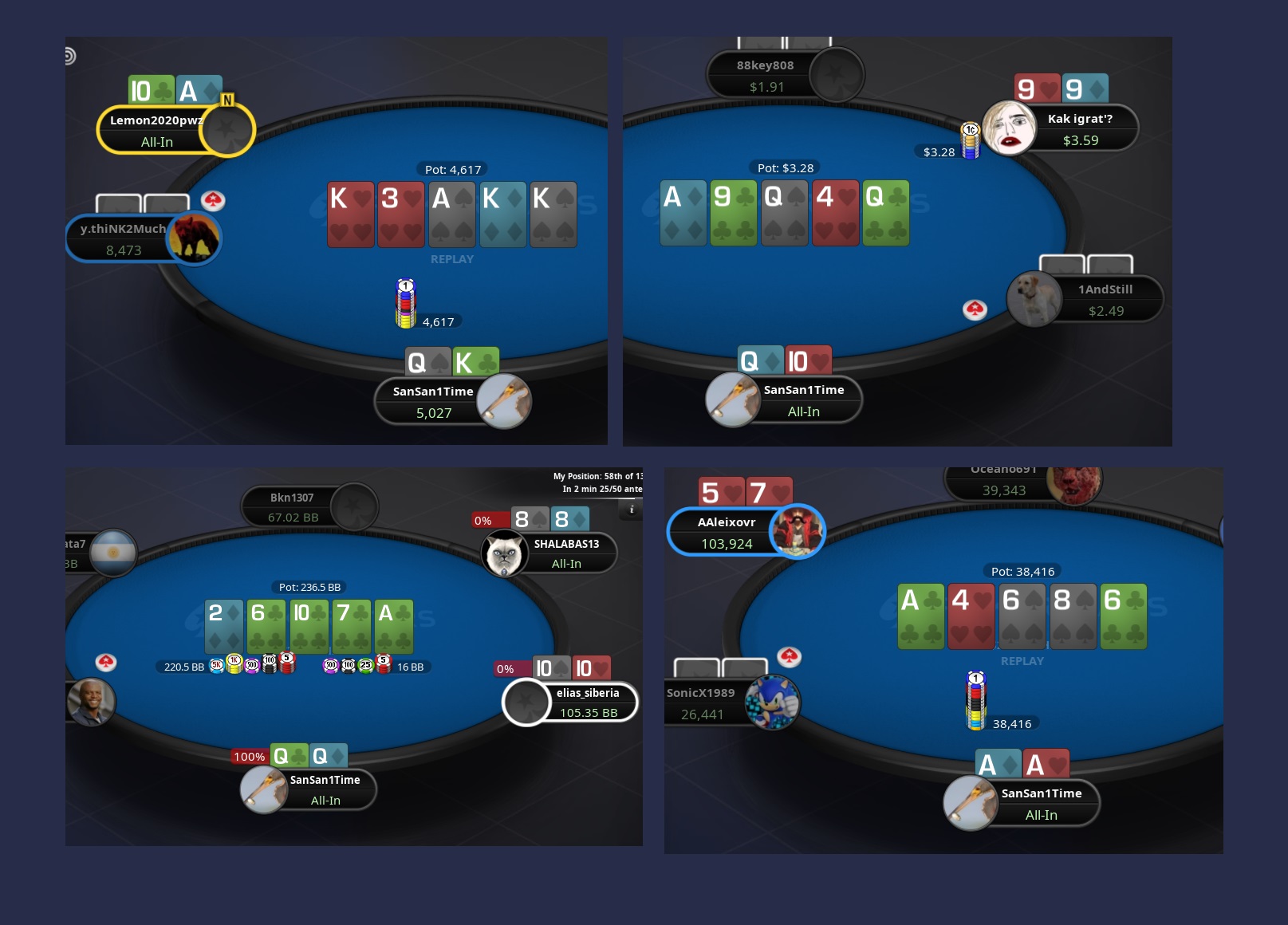 Cheers,
SanSan
Overall rating of this post: