Eoghan O'Dea repeated his father's success and won gold bracelet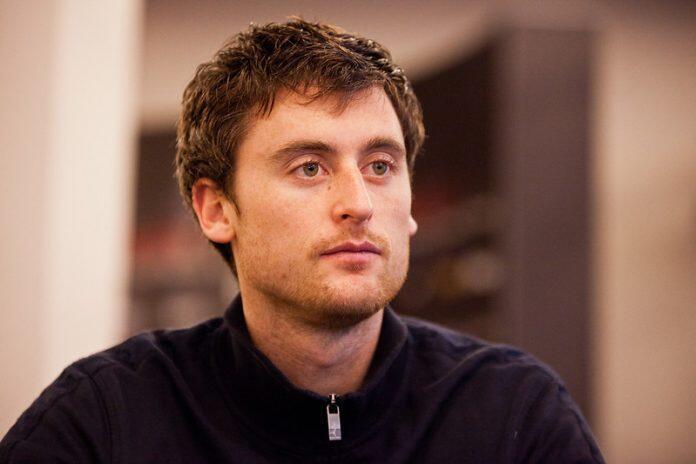 ​
Early in the morning, Eoghan O'Dea played in the final heads-up of bracelet event at WSOP. It was very important for him to win this tournament and get the trophy, because he wanted to repeat his father's success.
It took Eoghan only 10 minutes to become the winner and make his opponent a runner-up. Immediately after the end of tournament, O'Dea sent a message to his father: "We're one all".
Poker players' dynasty
22 years ago, O'Dea's father Donnacha outplayed Johnny Chan and got WSOP gold bracelet. It happened in $1 500 PLO tournament and the son always dreamed of repeating his father's success.
Eoghan just wanted his father to know that he equalized the score. At the moment when SMS came to Donnacha's phone, he was sleeping in the hospital. He woke up to read the message from Eoghan and he was somewhat confused. He didn't even know that his son played in the tournament.
The head of family has already been discharged from the hospital and he feels good. Now, father and son have time to compare their poker achievements and rejoice for each other.
O'Dea family has not only bracelets in their poker arsenal. They both got to the final table of WSOP Main Event. Donnacha finished sixth in Main Event 1983, and 28 years later, Eoghan demonstrated an identical result. For the young O'Dea, the experience from victory in WSOP tournament makes this victory the brightest one in his career to date.
Of course, WSOP 2020 is very different from WSOP 1998. This year, its main difference is that World Series of Poker is held online. In 1997, there were already 19.5 million Internet users. However, in 1998, hardly anyone was able to believe that the poker players of future would play WSOP via the Internet.
Despite such a significant success, O'Dea doesn't plan to have a big booze party. The first thing he wanted to do after a grueling tournament was to rest.
Cardmates journalist, news editor and translator since 2016. Specialization: poker news and review of events.