Day 2 of streaming!
Good day Cardmates,
First of all, I want to say, that I am happy to see we are growing, soon are the days, when we will have a lot of bloggers here.
Yesterday's stream was quite short - 2.5 hours, mainly because I was experiencing downswing and couldn't continue it with a smile. This kind of mood is terrible to show people, who might be interesting in blogging here, so I stopped. Think I did a good thing. Today, hopefully will be oposite and besides winning cash - I will catch somebody from twitch to share our field of blogging. I made a big banner on my stream, only if you are blind you won't notice it.
Hand 1: Very first hand, got queens, unfortunately to me player on the button got dealt aces. Kinda casual for short deck, but droped my mood a little.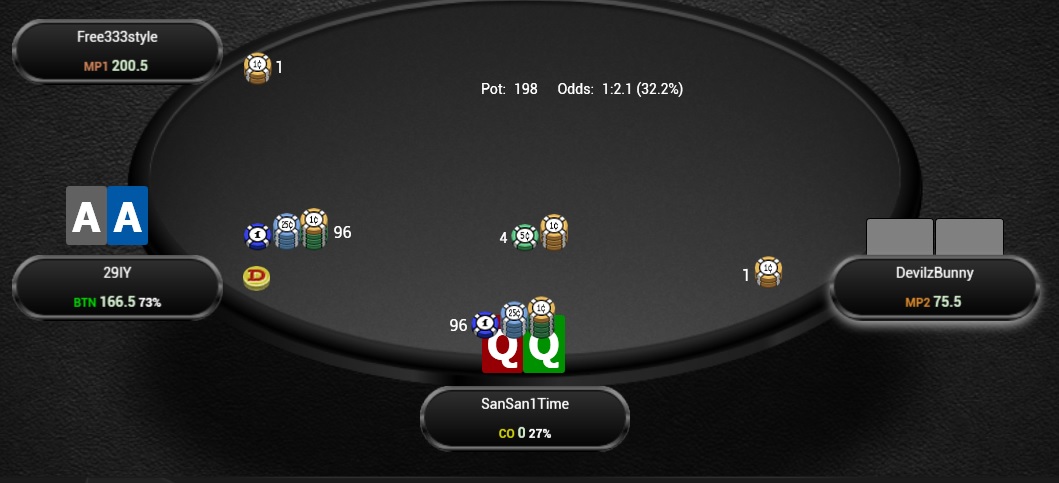 Hand 2: Flop all-in. True cooler, nothing special, but my mood was already half demolished.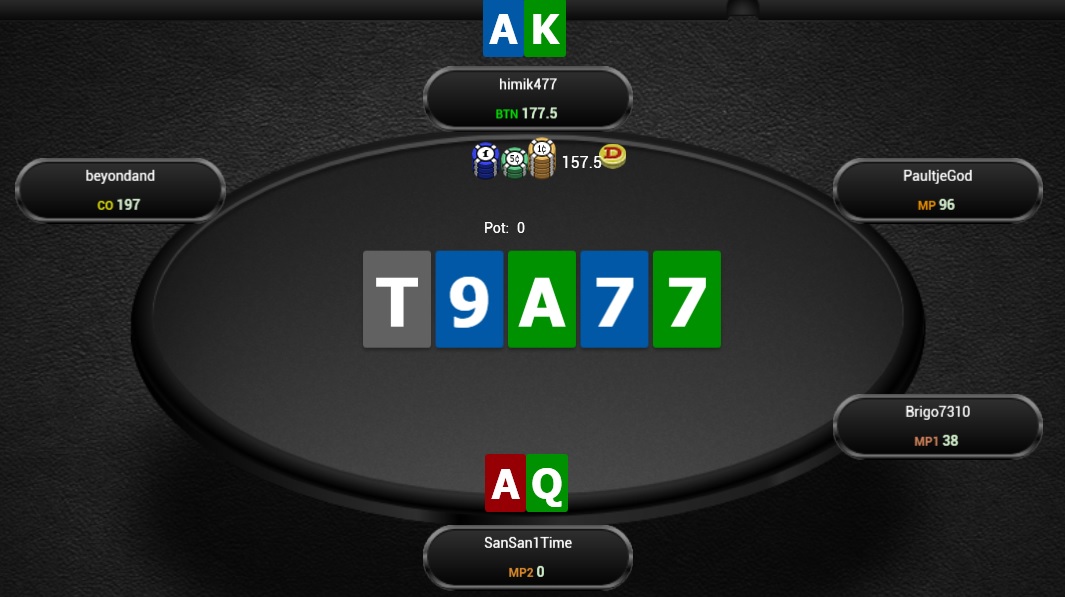 Hand 3: After this hand I needed a brake. Just for you to know a flush is a very rare combination in short deck, no wonder it beats full house. Mood was to turn everyhing off by pressing power button on my laptop, but thanx to my previous experience and that I had a Cardmates logo on my stream, that got me a feeling of responsibility - I managed to play on after a short break and got some of the money back.

There were also a lot of minor loses, that are rare to happen, such as opponents hit their flushes or full houses on the river, or straight from flop like here: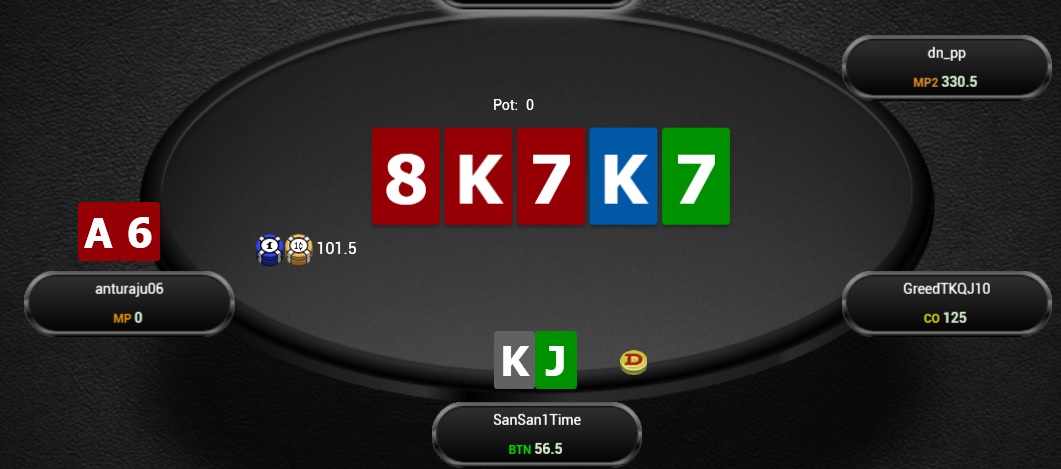 but it's not worth showing all and I don't want this post to be huge and hard to read to the end.
Hopefully today I hit the upswing and yeah - Good luck if you made it to the bottom of my tears, lol.
P.s. I found a way out to stream on youtube and listen to the music I want, I will share it in the next post.
Have a good one!
Overall rating of this post: