Daniel Negreanu: «Slowroll is a sociopathic behavior»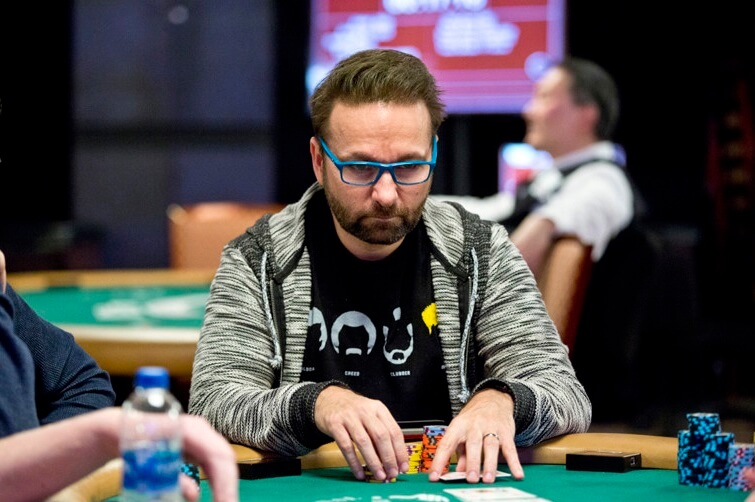 ​The WSOP series is in full swing and Daniel Negreanu is actively participating in the tournaments as he promised earlier. The guy often posts news from casino halls and shares his thoughts on organizational issues. Today, KidPoker tweeted a suggestion for changing showdown rules:
Might as well make this an official poker rule:

When a player is all in at showdown, the other player must show first.

This isn't a thing for hold'em but it comes up in mixed games where you get your own cards.

It's just kinder to the all in player.

— Daniel Negreanu (@RealKidPoker) 18 июня 2019 г.
This offer of the player has not gained popularity among his subscribers. Commentaries to the post were mainly of the following nature:
«I respectfully disagree. I think that the person who made the last bet / raise should show first. The person calling is paying to see their hand».
«I have always played that the player that gets called shows first no matter which is all in. If you get called you show first».
Right after this suggestion, Daniel expressed another thought:
Also, don't slowroll people.

It's sociopathic behavior.

People get emotionally involved when playing poker and slowrolling them is like kicking them when they are down.

It's not funny.

It's not classy.

It's just rude.

— Daniel Negreanu (@RealKidPoker) 18 июня 2019 г.
Later, the player added that he doesn't often get slowrolled and that it doesn't bother him very much, but he would never do this on purpose. Despite slowrolling doesn't hurt the guy, KidPoker considers such behavior classless and wrong.
Read also: Shaun Deeb became a runner-up of the WSOP 2019 tourney
In this case, there were more people who agreed with Negreanu.
Poker professional Shaun Deeb couldn't resist the post and commented the following:
It's a good thing you have so much free time this summer to write rules for how other people should play and enjoy poker just like you tell them how to be on social media as well as what to eat. Should have a logo made so we know what's dnegs approved

— slovesthepoy (@shaundeeb) 18 июня 2019 г.
Cardmates journalist, news editor and translator since 2018. Specialization: poker news and review of events.