CombCalc6Plus program
Hi
CombCalc6Plus is an equity calculator for Short Deck Hold'em. Short Deck Poker, 6 + Holdem, Six plus Holdem.

Window before launch: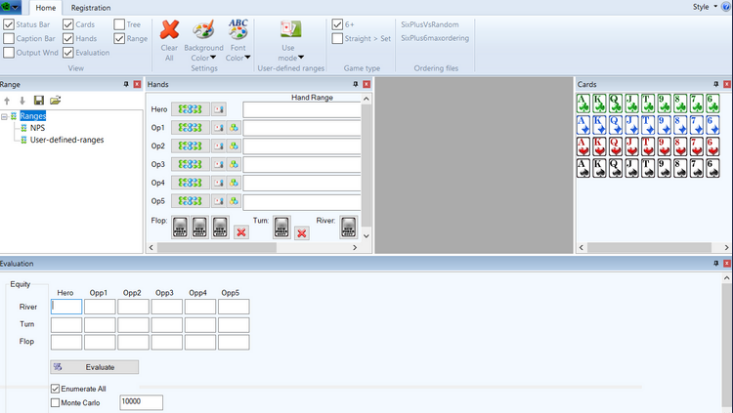 Can be stacked to this level: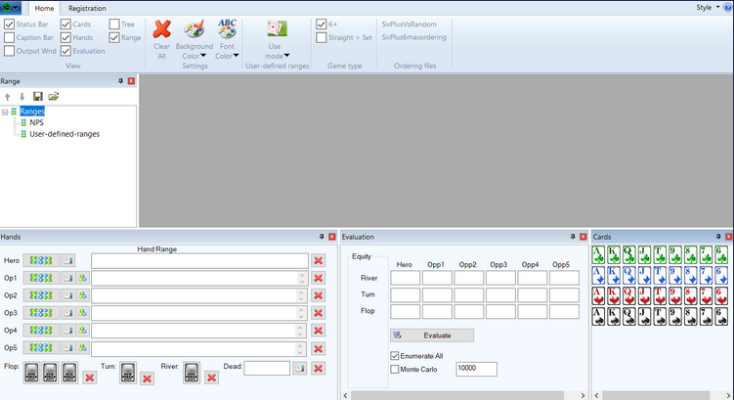 Key features of the program:
Possibility to set the range of both Hero and opponent (or several opponents, up to 5);
Saving preset ranges (for example, you can create and save an open raise / 3bet range for each position);
Equity calculation for each street;
Display of the number of combinations of a certain type in the opponent's range (the number of combinations of straights, flush draws, top pairs, etc.);
Choosing the right suits of combinations with which the opponent will continue playing;
Select / cancel the rule "Street is stronger than set"
The program can calculate the equity of our hand against this range preflop. This is done in the Evaluation window.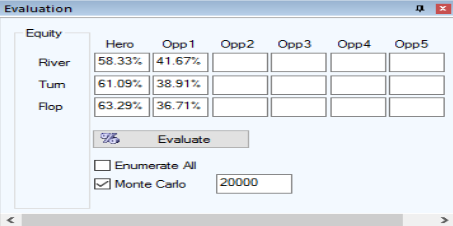 Program price: $50

Good luck!
Overall rating of this post: