Cash 6 max NL 5$ @ Pokerstars
Good day Cardmates,
I never liked to play cash games, main reason - I didn't use software and like tourneys more, but recently I started to enjoy it and try to start every session by playing two tables of 6 max NL5 tables.
I installed Hand2Note and added 3bet and fold to 3bet stats to the default HUD also try to mark players and make notes. Here is what my progress looks so far: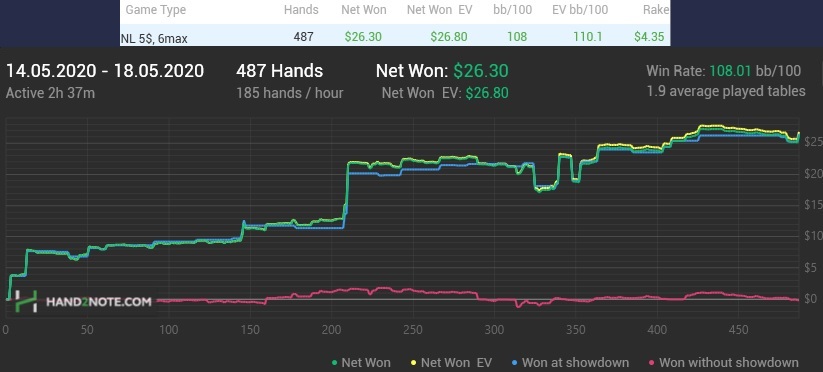 I know, that 500 hands is a very small amount, but it's enough for me to say, that there are a lot of players, that are there for fun and don't care about money much.
Tip #1 Avoid CIS players, although there are many recreational players from Russia, Ukraine and less from Belarus, I suggest to select tables with players from Canada, UK, Germany, Sweden. Players from CIS are more likely to use software and many leave, once they double up, this fact I hate about cash games the most, especially when you got rivered. I will add more countries and tips next post.
Hope this was usefull, best of luck!
SanSan
🍀🍀🍀
P.s Congrats to EasyWithAces on winning his first title at SCOOP, he really deserves it.
Overall rating of this post: