BUBBLE PLACE = Angry or Happy?
Every bubble with a history behind, it's a lesson unlearned! I've learned this alone....

But, when you were bust making a mistake or winning some informations, it's always a next step into your poker skills (or carrer).
Today, i played my first buy-in event into my "1BTC-hallenge". If untill now i played only 10Chips GTD, now i played a 100Chips Buy-in event with 1500 TGD.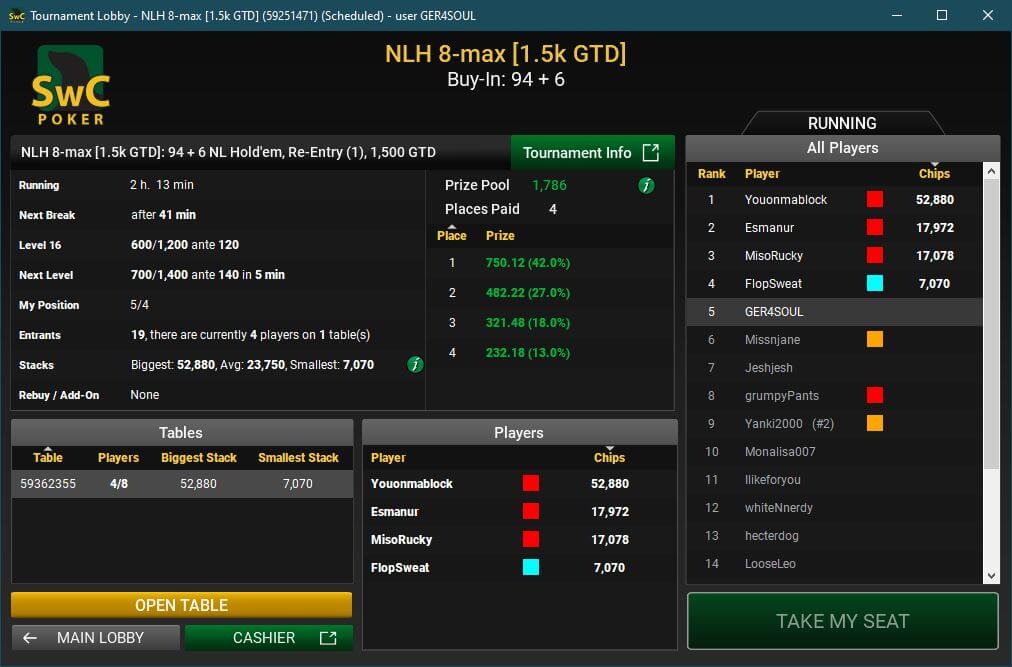 Unfortunatelly, i was the bubble boy, but happy! Why? I feel confident in this stakes, and i played really good being the first mtt with real buy-in.
And the most important thing is that, i know where i made the biggest mistake. I coulnd't call with 10 blinds so many shoves from sb in bubble period. In this time i lost so muck stack equity and boom, short stack being called with any2. Well, in my last hand i lost my stack (near 4blinds) shoving with A2s from sb into AA from BB. Ups!?
After all these analysis, bubble its still a bubble, no profit and no buy-in back.
I have still 11 times playing this event. Keep railing my posts, something will be hapening in the new future!
PS: Right now i am playing the same event, Hope i will made it!

GL at the tables!

Overall rating of this post: