Bryn Kenney is Aussie Millions 2019 Main Event champion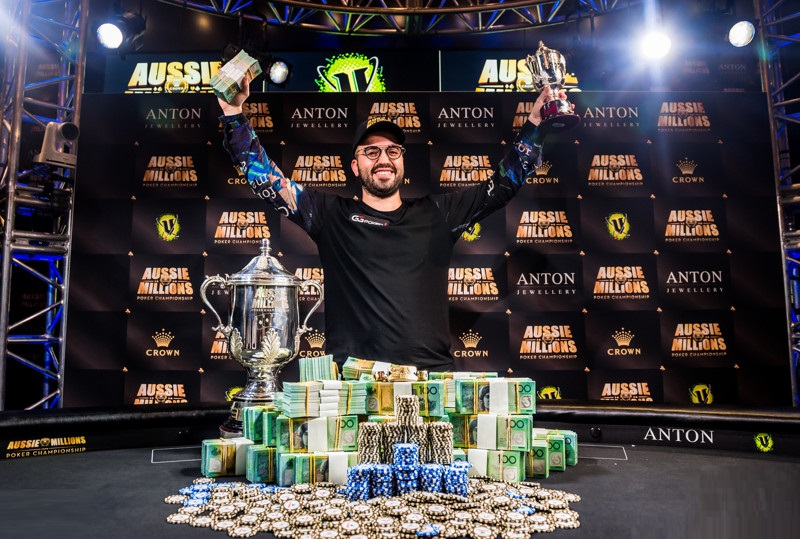 Main Event Aussie Millions 2019  gathered for a series a record number of the players who made in total 822 entries and provided with a prize pool in the amount of 8,22 million Australian dollars.
The seven players proceeded to the 4th day of the tournament. Michael Del Vecchio had the largest stack.
After Clint Taylor left the game at the 4th place, a very continuous 3-max started. When three players stayed in the game, Bryn Kenney had the shortest stack – 29 BB, Michael Del Vecchio had 64 BB and Australian player Andrew Hinrichsen was a chip leader – 159 BB. However, after that the situation with the chip leaders changed several times. These three guys have played more than 100 hands during 4 hours and after the last break they decided to share money according to ICM. They shook hands and Bryn Kenney became the champion despite the fact that he had two big blinds less than Michael Del Vecchio. The condition of American player was the following:
"I said that I wasn't interested in a deal unless I was going to win. If we were going to play to win, then I'm happy to play to win. But if I'm going to make a deal then I feel like the tournament is sort of over. They were big pay jumps; I've played for this much before, but this must have been the biggest pay jump that they've both ever been involved in."
Michael Del Vecchio took the second place:
"It's bittersweet. I wanted that trophy more than anything in the world. When we were doing the deal negotiations, he wanted the win and the money. I was like I'm not giving you both. So, in the end, I didn't give him a cent, but it feels bittersweet. I wanted the trophy really badly."
Andrew Hinrichsen took the 3rd place and enriched with $300 000 more than it was planned for the 3rd place:
"I was very happy to lock up almost second place money as the short stack".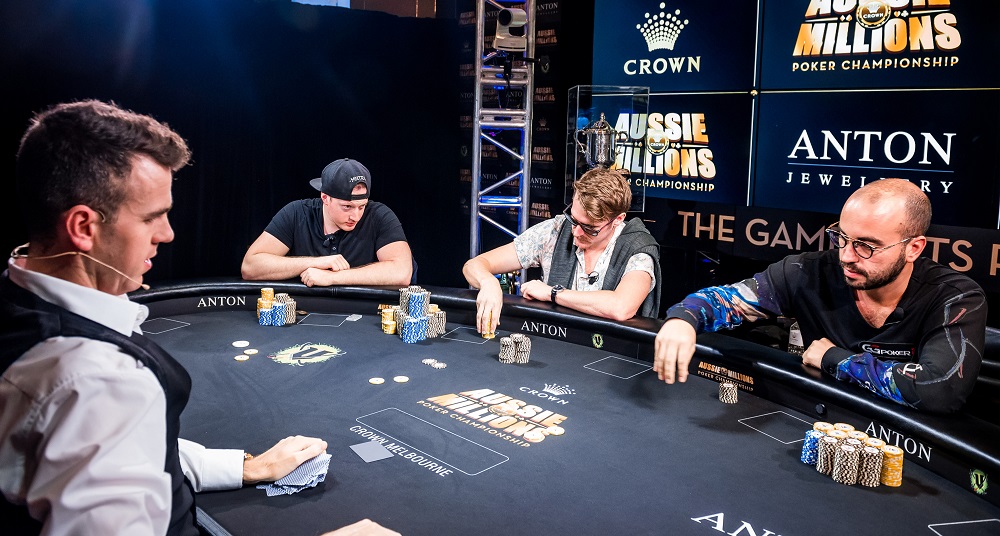 The results of Aussie Millions Main Event 2019 final day:
Bryn Kenney (USA) – 923 300$*
Michael Del Vecchio (USA) – 923 000$*
Andrew Hinrichsen (Australia) – 796 000$*
Clinton Taylor (Australia) – 350 400$
Matthew Wakeman (Australia) – 275 900$
Gyeong Byeong Lee (Korea) – 224 200$
Hamish Crawshaw (New Zealand) – 175 200
This result became for Bryn Kenny one of the best in his career. However he occupies only the 7th place in the list according to the number of prizes. The professional player has over 26.6 million dollars in total. Such results became for Mike and Andrew the biggest wins in their careers.
Cardmates journalist, news editor and translator since 2016. Specialization: poker news and review of events.