Scott Seiver's biography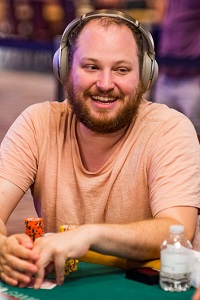 over $23 800 000
Offline prizes
over $1 650 000
Online prizes
The best result:
$5 160 000 (2nd place in the Super High Roller Bowl for $500 000 in 2015)
Main achievements:
top-20 best world poker players, 3 WSOP bracelets, 4 trophies in live PokerStars tournaments
Can be found by nickname:
Scott Seiver is one of the best poker players in the world. He is successful in cash games and is considered to be a heads-up specialist. As for live events, he has managed to win more than 23 500 000$ throughout his career.

For the first time, Scott familiarized with poker during his first studying year at Brown University. After learning all the subtleties of the game, he almost immediately began to show good results and soon started to often visit casino along with his friend Isaac Haxton. Since studying took a lot of time, Scott had to play online more. His nickname on Full Tilt was "mastrblastr" and on PokerStars - "Gunning4you".
Seiver managed to combine his studies with poker and successfully graduated from the university with a degree in computer science and economics. After studying, he got a job at the legendary American investment bank "Lehman Brothers". Over time, "mastrblastr" realized that he wants to only play poker, that's why he quit his job.
His first significant result was 19th place at the WPT Legends of Poker Championship in 2006. The valuable experience that he received there led him to a victory at the WSOP 2008 and brought the first gold bracelet. The prize money for the first place was 755 891$. The second bracelet Seiver won 10 years later at the WSOP 2018. The third bracelet came to him in 2019 in the $10 000 Razz Championship tournament.
In 2011, "Gunning4you" significantly replenished his bankroll for 1 618 000$, having won the Five Star World Poker Classic in the NLH tournament for 25 500$.
This is not the only Seiver's seven-figure winning. Thus, for example, he won 2 003 000$ for the 1st place in 100 000$ Super High Roller tournament at the PCA in 2013. At present, his biggest winning amount is 5 160 000$ for the 2nd place in Super High Roller Bowl tournament.
Seiver's results indicate that he is really one of the best players in the world. Scott chose poker as his main activity not in vain, as the game brings him not only a good profit, but also a pleasure.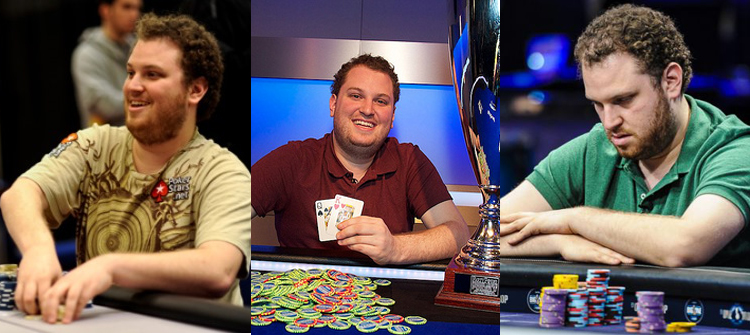 Interesting facts about Scott Seiver:
Scott Seiver was born and raised in Cold Spring Harbor, New York.
As a child, he was fond of "Magic: The Gathering", and now he also likes to play "Magic" in his spare time.
Seiver, along with his friend Isaac Haxton, was a member of "Alpha Epsilon" brotherhood.
Scott lives in Las Vegas, in a popular poker center "Panorama Towers".
Scott Seiver on the social networks: