Sam Trickett's biography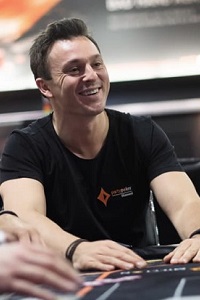 over $21 300 000
Prizes in offline
exact amount is unknown
Prizes in online
Best result:
$10 112 001 (the 2nd place in the tournament The Big One for One Drop for $1 000 000 at WSOP in 2012)
Main achievements:
top-50 of world best poker players, 2nd in England All Time Money List for 2019, one of the most popular high stakes players in online
Can be found by nickname:
Sam Trickett is a professional English poker player from Retford. Before poker he played soccer on a professional basis and even was a member of "Hartlepool United" club. However in 2005 after injuring his knee he had to finish football career and search for a new direction in life. The search didn't take a lot of time and soon Trickett made his choice – it was poker.

He got acquainted with this game in bar when spending time with his friends. Later he began to play at local casinos and after getting an experience he switched to online-tournaments. He started from 10$ S'n'G and then proceeded to more high limits.
His first big success in live events was the victory at Main Event Grosvenor UK Poker Tour in NLH tournament for 1 060$ in 2008 where he got 215 180$. 2011 turned out to be quite profitable for him because he three times earned the sum over 1 million dollars during this time. He earned 1 508 250$ for the 1st place at Aussie Millions Poker Championship in Melbourne. In the same year he won at Main Event Partouche Poker Tour in Cannes and enriched once again with 1 364 666$. The third large amount Sam got for the second place in the tournament Super High Roller NLH for 250 000$ at Aussie Millions Poker Championship 2011 in Melbourne and earned 1 384 630$.
In 2013 he won even more - 2 111 400$ for the 1st place at Aussie Millions Poker Championship in NLH Challenge tournament for 250 000$. For today the largest earning of Trickett is 10 112 000$ that he got in 2012 for the second place at WSOP in the tournament The Big One for One Drop for 1 000 000$.
In 2016 Sam Trickett joined PartyPoker team and became its ambassador. At this poker room he has a named table with expensive cash-game.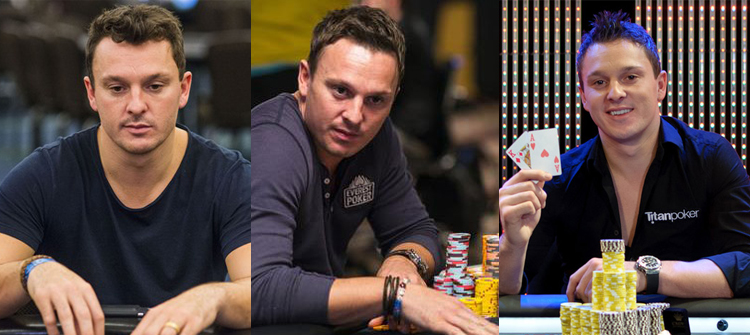 Interesting facts:
In 2010 Sam Trickett got the title "Best beginner" from British Poker Awards.
In 2012 at the ceremony British Poker Awards in London Sam got three titles: "Player of the Year", "The best cash-player and "Best tournament player".
"Tricky" was in relations with a photo model Natasha Sandhu. He made her a proposal, but a year later the couple broke up, never having entered into a marriage.
Sam is married to British actress Mieke Dockley for today.
In 2018 poker player missed WSOP in order to visit FIFA World Cup in Russia.
In 2018 PartyPoker produced a documentary film about Trickett.



According to highstakesdb Trickett gave up high-stakes games on PokerStars and Full Tilt, but his latest graphs in online-cash at the high stakes looks like this:
"S3 TRX" на Full Tilt: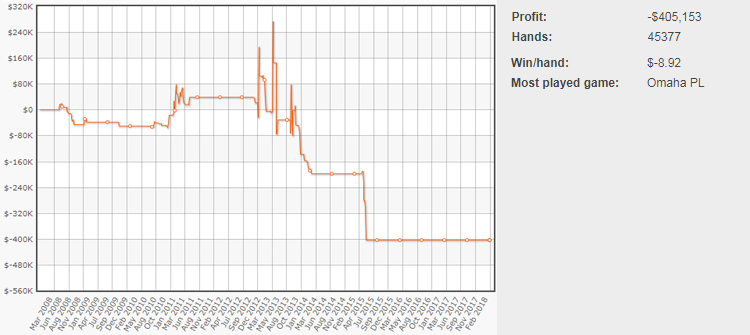 "tr1cky7" на PokerStars: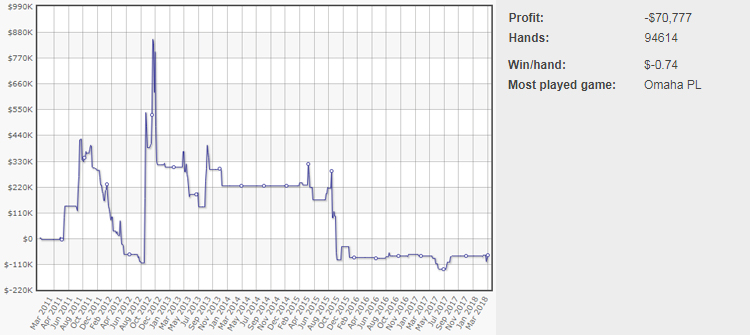 Sam Trickett on social networks:
Biography materials