Randy Lew's biography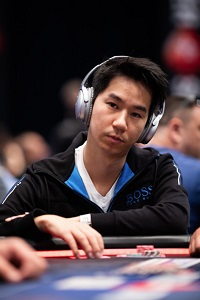 over $1 590 000
Offline prizes
over $1 000 000
Online prizes
The best result:
$484 617 (the 1st place in Main Event APPT in Makau for $30 000 in 2011)
Main achievements:
set Guinness World Record for the quantity of played hands during 8 hours, champion of Main Event APPT in 2011
Can be found by nickname:
Randy Lew got acquainted with poker in college. After registering at PokerStars, he began to learn the poker nuances and started to gradually add more and more tables to his gaming arsenal. Soon he was able to play at the 24 tables simultaneously and multitabing became his income source.

In 2009 Randy hit $1 million mark which he earned in the cash-games online at Poker Stars by playing at $5/$10 tables. In the same year he became one of the first members of PokerStars Team Online.
Lew won more than one million dollars in online tournaments. The second place in Sunday Second Chance at PokerStars in 2008 is the large winning of "nanonoko", where he earned $39 600. In 2010 he won NLH tournament for $215 and enriched with $37 580. In 2013 Randy finished at the 4th place in the two tournaments of popular online poker series at once: SCOOP Main Event for $1 050 (+$232 240) and WCOOP 2nd Chance for $162 (+$7 900).
Lew earned his first money in the live event in 2010 at WSOP in Limit/ No Limit Holdem tournament for $2 500. Then he took the 22nd place and earned $8,370.
In 2011 he took the 10th place in Main Event Aussie Millions Poker Championship for $10,600 and won $98,900. In the same year "nanonoko" finished at the first place in Main Event APPT in Macau for $30,000. This victory gave him $484,600. These are the biggest prize money of Randy Lew in the live event.
To date, Randy Lew continues to play both in the live events and online tournaments, he progresses successfully and shows excellent results. Randy plays video games in his spare time.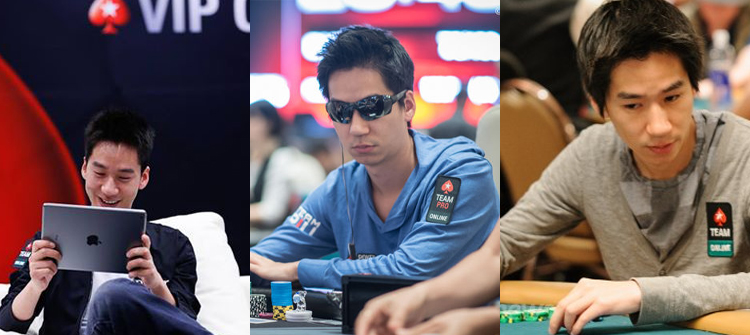 Interesting facts about Randy "nanonoko" Lew:
​Randy Lew was born in Sacramento, California (USA).
At school, "nanonoko" was a fan of video games such as Marvel vs. Capcom, Street Fighter and Tekken. He even took the 5th place in 2003 and 2004 in Evolution Championship Series (EVO) in the game Marvel vs. Capcom 2. Now the player is a member of "Team Liquid" of Hearthstone.
Randy graduated from the University of California in Davis and received a bachelor's degree in managerial economics.
Lew was a member of Team Online at PokerStars and has repeatedly received Supernova Elite status. He achieved this result thanks to his ability to play simultaneously at 24 tables. In 2019, nanonoko left the PokerStars team.
In 2011 PokerStars produced a short documentary "I am NANONOKO" about Randy Lew.

"nanonoko" has Guinness World Record which he made in 2012 for the quantity of played hands during 8 hours. Now the figure is close to 23 493 of the played hands during the same period.​
Randy is a popular streamer, however the quantity of his streams have recently been reduced.
"nanonoko" is married to Celina Lin who was also his colleague in the team of PokerStars Team Pro.

At the end of October 2019, Nanonoko became a father. Celina Lin gave birth to a poker player's daughter, whom the couple named Nova.
In May 2017, Lew exchanged in Budapest 200€ for 65 000 old-type Belarusian roubles due to a lack of awareness. But its real value at that time was about 3.5€.
Randy Lew on social media
Biography materials