Pavel "MountainRose" Veksler's biography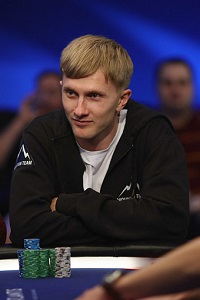 Israel/ Russia/ Ukraine
Male
7/30/1987
over $450 000
Offline prizes
over $1 980 000
Online prizes
The best result:
72 160$ (the 4th place in Sunday Million at PokerStars)
Main achievements:
created a team of poker professionals "Mountain Team"
Can be found by nickname:
Pavel Veksler is well known in the poker community under the nickname "MountainRose". The player was born in Crimea but at an early age he moved to Israel with his family and now he calls this country his home. After it he managed to live in Russia and Ukraine. Given the fact that Pavel travels a lot, it is quite difficult now to determine his permanent residence. The poker player acknowledges that it is such a life of online regular because of prohibition of online poker at home.

Veksler was fascinated by poker in 2009-2010 and started almost from scratch by playing $1 MTT Turbo SNG. After it he gradually proceeded to МТТ from МТТ SNG and he specializes in it to the present day.
Veksler played ABI 5$-10$ about three years and the last four years he has been playing ABI's $100 + tournaments.
According to pocketfives data "MountainRose" won nearly $2 000 000 in different online tournaments from 2011 to 2017. He earned most of his money at PokerStars (1.3 million dollars). The player has 111 winnings, 78 second places and 78 third places. Since March 2017 the online statistics of Veksler isn't tracked, but periodically the information about his large winnings appears in the network.
He repeatedly was the finalist in such popular tournaments as Super Tuesday, Thursday Thrill, Sunday Warm-up. The biggest winning of Pavel is the 4th place in Sunday Million that brought him $ 72 000.
Besides the online games Pavel Veksler has regularly been participating in the live events over the past few years. In 2016 he managed to win the trophy of Gipsyteam Live series in Cyprus where he became the champion of Main Event. This victory brought him $ 68 000.
The player's success in live tournaments is hardly tracked. In 2018-2019 Veksler played at the series of PartyPoker and PokerStars under the Russian flag, but he is classified as Ukrainian at the WSOP.
Pavel has 22 hits in the cash of bracelet tournaments which brought him in total $238 000. He also hit the prize zone twice at WSOP Europe (+17 000$).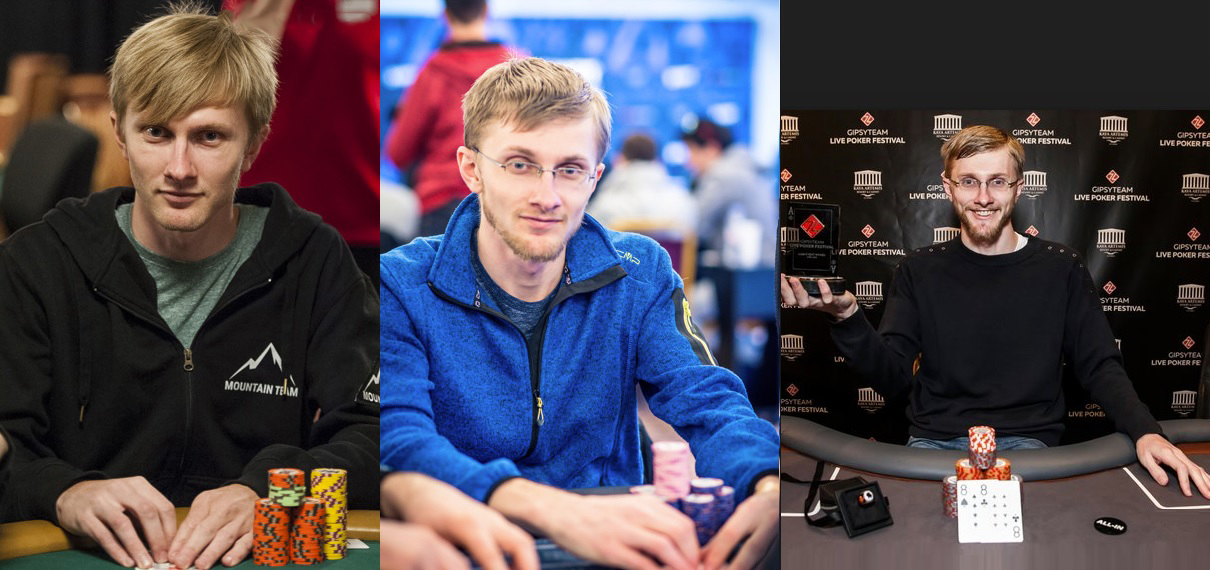 Interesting facts about Pavel Veksler

Veksler was born in Crimea not far from Simferopol. When he was 9 years old his family moved to the south of Israel.
Pavel studied music in his youth. He played the piano during 16 years and played the accordion during 6 years. He took part in many concerts and played in an orchestra for several years.
Veksler tried his hand in various poker games before stopping at one discipline. In one of the interview Pavel admitted that he was engaged in multi-accounting for various bonuses and he periodically deposited a couple of dollars in order to try his hand in various disciplines. At the end of 2010 he started a blog at pokerstrategy and focused on MTT SNG for 1$-2$. It was a starting point in the career of professional player.
Veksler's poker results are difficult to track, as he hid the statistics of his game online back in 2017, and appears in different events under different flags. Previously, the GPI had two player pages at once: Pavel Veksler (as a Russian) and Pavlo Veksler (as a Ukrainian), but there were not all poker player results. In 2019, Veksler could not be found either on the GPI or at hendonmob. There is only an account of Paulo Veksler which lists a single result for $12 500.
The player created a team of poker professionals "Mountain Team", which is engaged in training and self-development.
In 2018 PokerStars blocked MountainRo$e account after an attempt to transfer money to his friend. It happened because of the fact that the player played from London but he tried to make remittance from Mexico. The situation was quickly solved and the player's account was unblocked.
Nickname of Veksler at PokerStars is MountainRo$e (at PokerStars.fr – MountainRouz), at FullTilt – MountainRoses, and also Ender-112 at PartyPoker and Ender112 at 888poker.
Pavel Veksler on social networks: