Mike McDonald's biography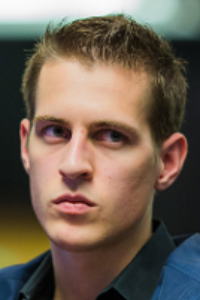 over $13 300 000
Offline prizes
exact amount is unknown
Online prizes
The best result:
A$1 900 000 (3rd place in the $250 000 Challenge Aussie Millions 2014)
Main achievements:
1st place in the PCA 2010 event, won over $1 000 000 online, the youngest player to win EPT Cup and Epic Poker League Cup, coach and author of numerous articles on Cardrunners
Can be found by nickname:
Mike MacDonald was born in the Canadian province of Waterloo. He started to play poker at the age of 15, and upon reaching the age of majority, began to grind online. According to Mike, he chose the Timex nickname quite by accident, and this screen name brought him luck, as the guy won over $10 000 in the first year of playing.
Successes in live tournaments
However, MacDonald achieved the greatest success in live tournaments. Having amassed a sufficient bankroll, the player set out to conquer live poker events. He debuted in the EPT Prague tournament in 2007. His result was 14th place and a win of $20 000, and many people in the poker community started talking about the young professional.
Next, the poker player began to win one tournament after another. In 2014, Mike finished third in the Aussie Millions event and earned $1 900 000. Mike then took part in the EPT German Open and turned out to be the Main Event winner. He became the youngest EPT champion (at the age of 18) and, in effect, a millionaire since his payout for winning the tournament amounted to $990 000.
Throughout his entire career, MacDonald has won more than $13 000 000 in live tournaments. The poker player has huge plans for the future and is not going to stop until he completes them.
Sports and betting man
Among other things, Mike is a big fan of sports, and he is in great shape. One day, Bill Perkins offered the young player a prop bet: to do 300 sit-ups in an hour.
Mike agreed and successfully completed the task, for which the millionaire paid him $10 000. However, it was not the end, as Perkins offered to do 350 push-ups in one hour, but Mike did 318 push-ups and lost the bet.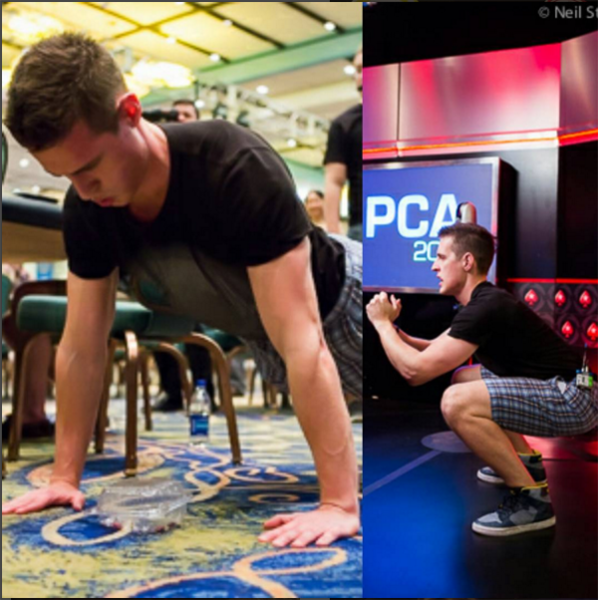 ​
Once, Timex acquired a share from Mike Watson in the WSOPE High Roller Event and allowed the guy, in case of victory, to urinate on his Lamborghini car. Watson managed to win the tournament and eventually fulfilled MacDonald's "request"...
Timex also has a betting site – pokershares, where you can bet on various poker events. These can sometimes be MacDonald prop bets, for example, throws in a basketball hoop and others.

​
Interesting facts about Mike McDonald
The guy started to play poker on the advice of his father (a chess coach).
At the age of 18, he won his first million in a poker tournament.
Mike spends 40 hours a week playing computer game Prismata.
Having recorded some major victories in Australia, he had to give more than $2 000 000 to his investors and wrote down all the figures (with pencil) on a hotel sheet.
Mike MacDonald has one of the most famous poker faces, which is called the stone-cold stare.
Mike McDonald on social networks