Jonathan Little's biography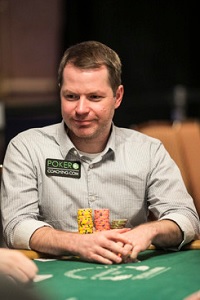 Jonathan Little
(36 years)
over $7 050 000
Offline prizes
over $1 120 000
Online prizes
The best result:
$1 120 310 (the 1st place in NLH Championship for $10 000 at World Poker Finals in 2008 in Mashantucket)
Main achievements:
WSOPE bracelet, EPT trophy, author of over 10 poker books
Can be found by nickname:
Jonathan Little is successful professional player from Florida who got acquainted with poker during the studying at the University like many other players. He was fascinated by his hobby and read a poker literature, so within 1 year he was able to build a bankroll up to 35 000$. In order to become a professional poker player Little decided to leave the University and job at the airport where he fueled up the planes.

At first he played strictly online under such nicknames as "FieryJustice", "Jcardshark", and "JonLittle" and soon he became one of the best S'n'G players. At the age of 21 Jonathan started to play in the live events. He played in his first large event on March 2006 at Party Poker Million WPT that was conducted on the resort ship. He won a pass to the tournament for 10 500$ at Satellite for 1 000$. Little's prize for the 96th place was 16 000$. At that time he took his parents and little brother to Caribbean vacation. Jonathan still remembers this first experience fondly.
In 1 year he demonstrated excellent results offline and got a good profit. He took the 1st place and won 1 066 295$ in NLH tournament for 10 000$ at Mirage Poker Showdown in 2007. In the same year he got rich for 738 821$ for the second place in NLH tournament for 10 300$ at North American Poker Championships. In 2008 Little earned seven-figured sum again - 1 120 310$ for victory in NLH tournament for 10 000$ at Championship Event World Poker Finals in Mashantucket.
For today Jonathan with pleasure shares his tips of successful play in the training materials that were published by him and also he works as a coach at his own training site.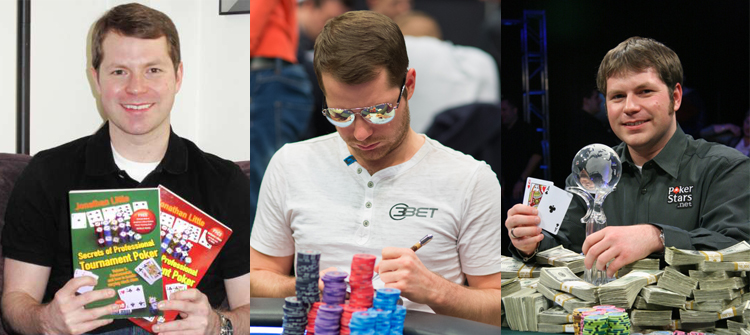 Interesting facts:
Jonathan Little was born in Pensacola (State Florida). At the age of 12 he was fascinated by card-game "Magic: The Gathering" and soon he began to participate in the multiple large tournaments in the South-East of USA. Little took the 9th place in a rating of the best players in format "Vintage" of the game "Magic:The Gathering".
Jonathan studied at the University of West Florida with a specialization in "Engineering and Managerial psychology".
He published good poker training materials and was a coach at SNGIcons.com. Later he created his own training site FloatTheTurn.com. Now he is coaching and publishing the training materials at PokerCoaching.com.
Jonathan Little is the author of poker books "Excelling At No-Limit Hold'em", "Secrets of Professional Tournament Poker", "Strategies for Beating Small Stakes Poker Cash Games", "Strategies for Beating Small Stakes Poker Tournaments", "Bluffs: How to Intelligently Apply Aggression to Increase Your Profits from Poker" and many other materials. Little's latest book was published on May 2018, it is called "The Poker Workbook: Volume 1: 15 Interactive Hand Quizzes From PokerCoaching.com".
He is married to Amy Broder who works as a lawyer in Brooklyn. The couple has son James.
Jonathan Little on social networks: