Jason Somerville's biography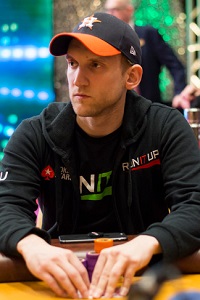 Jason Somerville
(33 years)
over $3 640 000
Offline prizes
over $2 245 000
Online prizes
The best result:
$1 327 352 (the 4th place in the tournament Super High Roller for $102 000 in 2014)
Main achievements:
WSOP bracelet, Pokerstars trophy, SCOOP champion, one of the most popular poker streamers, founder of interactive show Run it UP
Can be found by nickname:
Jason Somerville is a famous poker professional from Long-Island, New York. At the age of 17 he watched WPT Event broadcast and got interested in poker, soon after it he started to play online freerolls.

After two years of studying at the college Somerville began to spend all his free time on improving the game and reading poker books. Soon he realized that he wanted to play poker full time and left college.
For a while "Taknapotin" was playing cash-games and didn't have bright success. However after meeting Vivek Rajkumar Jason said that his play reached a new level, because Vivek helped him to get the right state of mind. So his results speak for themselves: Somerville won over 2,2 million dollars online, including SCOOP Champion title. In 2010 "JCarver" won SCOOP-37 NLHE for 2 100$ and earned 330 868$.
Also he demonstrated good results in live events, particularly in 2011 when he got WSOP bracelet in NLH tournament for 1 000$. At that time he increased his bankroll to 493 000$. In 2014 Jason earned over 1 million dollars for the 4th place in the tournament NLH Super High Roller for 102 000$.
Jason is better known in the poker world not as a player, but as a streamer. He is included in the list of the most popular poker streamers and event commentators. He was repeatedly invited (and still is invited) to comment the poker tournaments and various shows, including the events that are conducted online. Since 2015 Somerville signed a sponsor contract with PokerStars and he wears the ribbon of his own brand Run it UP near the PokerStars ribbon. Somerville was PokerStars ambassador until 2020. In early January 2020, the poker player announced his leaving of the red-spade team.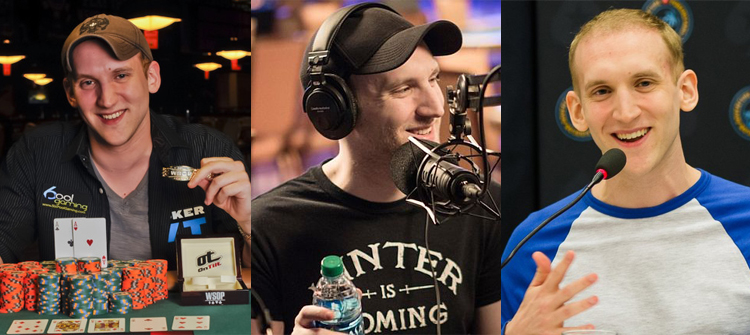 Interesting facts:
In 2008 Somerville became a poker coach at site PokerVT.
In 2013 he signed a cooperation agreement with Ultimate Poker.
After breaking the cooperation with Ultimate Poker Jason became the member of Team PokerStars Pro in 2015 and was in this Team until 2020.
He has found interactive show Run it UP, that is now a brand of the player and streamer.

Jason is a friend of Daniel Negreanu and also he maintains good relations with many players.
In 2012 Somerville announced about his different sexual orientation.
Jason Somerville on social networks:
Biography materials