Denis Grigoriev's biography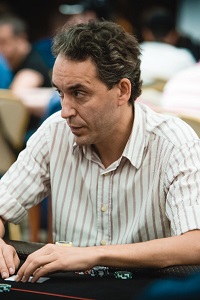 Denis Grigoriev
exact amount is unknown
Offline prizes
exact amount is unknown
Online prizes
The best result:
Main achievements:
famous poker commentator from Russia
Denis Grigoriev is a well-known poker personality, despite the fact that he is not a poker player. The matter is that since 2016 he regularly comments on the poker events from PokerStars, and also he has experience in the poker journalism and commenting on poker shows.
Denis Grigoriev got acquainted with poker thanks to Ilya Gorodetskiy. He taught Grigoriev to play poker and brought him to poker journalism. Being a chief editor of PokerNews (Russian-language version), Ilya took his friend Denis Grigoriev into the team of editors, and then he made him his deputy.
Fruitful cooperation continued for several years until the most popular magazine about poker in Russia had stopped being published in 2009, due to the fact of game prohibition in the country.
For several years, Denis collaborated with TV channels such as 7TV and ProPoker. He commented on the popular show Poker After Dark in Russia and a lot of other poker projects. Denis also wrote a poker column at sports.ru, but in 2009 the funding was reduced and he stopped his cooperation. Grigoriev became known for many in the poker community only in 2016, when he replaced Mikhail Semin in the commentary booth.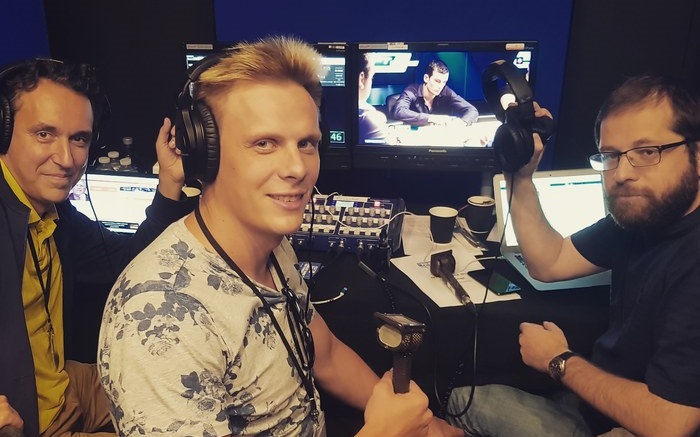 ​
Almost nothing is known about Denis Grigoriev's personal life. Some interesting facts about him can be found out from the broadcasts in which he comments on the events with Ilya Gorodetskiy, and more recently with Mikhail Shalamov. However, Denis is not talkative and due to the fact that he tells little about his life and almost never argues with Ilya, Grigoriev is not very popular for the poker audience against the background of Mikhail Semin. However, he has his fans.
While talking about Denis Grigoriev as a poker player, it should be noted that he plays poker, but he rarely can be met at the table and even more rarely he gets into the money. According to hendonmob data, Denis has only two ITM hits: the 6th place in IPT Turbo Deep Stack for $300 at GipsyTeam Live Poker Festival in 2016 (+ $985) and the 8th place in the tournament for €100 at Betsafe Live 2017 in Tallinn (+ €159 or $188).

​
Interesting facts about Denis Grigoriev (overheard during broadcasting)
According to Ilya Gorodetskiy's words, Denis Grigoriev is 69 years old (but that's not exactly accurate).
Also, Grigoriev's colleague claims that Denis is very greedy person and it's painful for him to spend any amount of money, even if it's only $5.
There are rumors that Grigoriev should treat Nick Petrangelo with beer for some reason, so the commentator avoids the meeting with American pro.
Denis Grigoriev was selected to Partypoker Millions Russia Main Event 2018 in Sochi through the satellite. He didn't get into prizes, but an interesting story happened at the table. In one of the hands against Alex Hoffman, Grigoriev mistook turn and river and showed his pocket cards on the turn. Hoffman saw the weakness of his opponent and went all-in as a bluff on the river, hereby forced Denis to fold his cards.