Antonio Esfandiari vs Kevin Hart in the boxing ring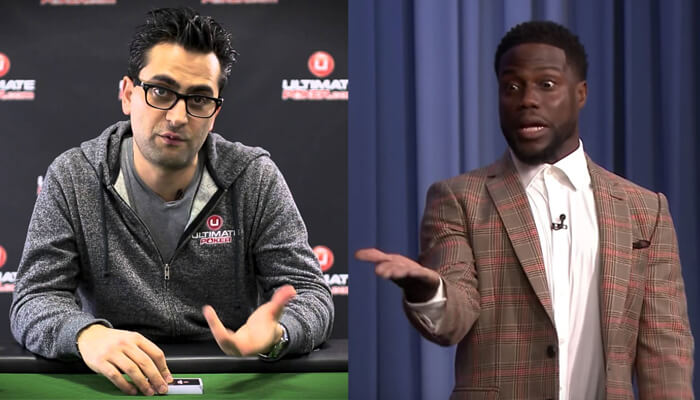 Poker players love to make various bets and accept them whenever it's possible. Thus, for instance, Joe Ingram had to swim a mile, and Mike Noori wasn't able to eat McDonald's meal worth 1000$ in 36 hours. In addition, we all remember that weird bet about staying in the dark bathroom for 30 days.
Antonio Esfandiari and Kevin Hart decided to keep up with the poker world. Both players have met a lot at the poker tables, but we have not seen them in the boxing ring yet. Last summer the guys took a decision to fix this situation and made a bet about a boxing match.
Read also: Jason Koon became the first Triton Poker Series Ambassador
Terms of the deal
Under the terms of the deal, the poker legend will face a comedian Kevin Hart in the boxing ring. The fact that physical training of the "boxers" is not at the same level ups interest to the upcoming event. Kevin Hart is in excellent physical shape as he was engaged in boxing in his youth, and Antonio Esfandiari spent most of his life at the poker table and never tried his hand in the corner of the ring.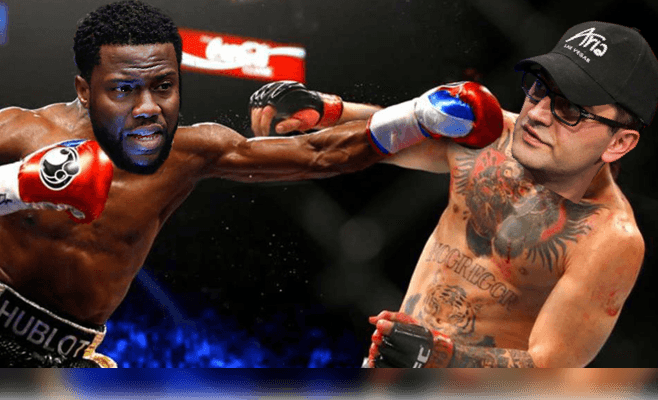 On this basis, Esfandiari's chances to win are equal 35 to 1. The probability a poker player win over Hart is very small even despite Antonio has an advantage in height – he is 20 centimeters taller than Kevin. Here is what "The Magician" commented on the upcoming fight:
 «I couldn't refuse such a profitable bet. After I got a 35: 1 offer, how could I say no? Yes, I am weaker than Kevin and he even has some experience in boxing, but 35: 1 sounds really sweet».
The journalists asked Antonio whether he understood all the seriousness of the betting and the likelihood of being injured and Esfandiari said that he was very interested in this deal. The poker pro started to practice boxing to improve his odds to win. Also, his son is watching the player's training sessions, and Antonio just can't leave this venture. Most likely, Esfandiari will not avoid injuries, but a possible victory will pay off all the risks.
As for the date of an event, the poker player said the following:
«It's definitely happening. Kevin and I talk about it quite frequently. It will be sometime in mid-April, as of the last update».
Cardmates journalist, news editor and translator since 2018. Specialization: poker news and review of events.