Almost ready to fight
Hello everybody!

How are you tonight?

Tonight will first for long time ago when i will play poker.
And i glad to say that, because i was really missing!
You know... When you feel all this emotions... You feel alive.

Today i was playing in spins too.
I have some gold money in pokerstars room. I spent it to buy 10 free spins in casino. Five in one game (something about pharaon...) - 45 coins and five spins in other game (something about brilliants) - 24 coins.
I have couple pictures fron second one.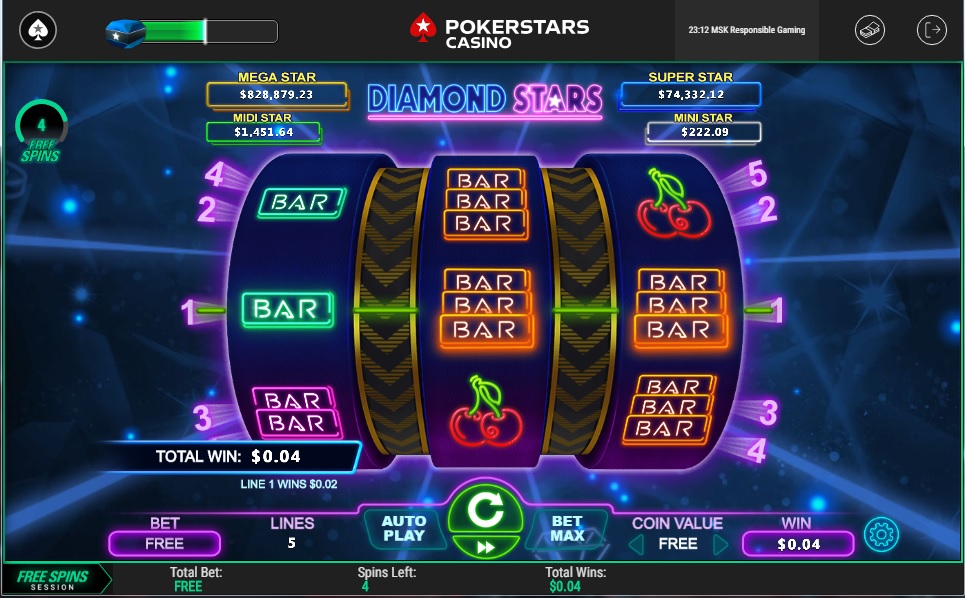 See! You see? Beautiful! Wondeful! Brilliant! Absolutelly brilliant!
That why i love casino spins. And all casino too.
I think spins with BAR and cherry is the best ones!
Especially in neon lights...
Anyway. I wanted to tell you about my day in casino spins.
In 5 expensive spins i got 20 cents only in one spin got a win.
In cheaper spins it was 4 wins 0.02+0.02+0.04+0.06 = 0.14 $.
Almost the same. But why i paid more? ))))))))))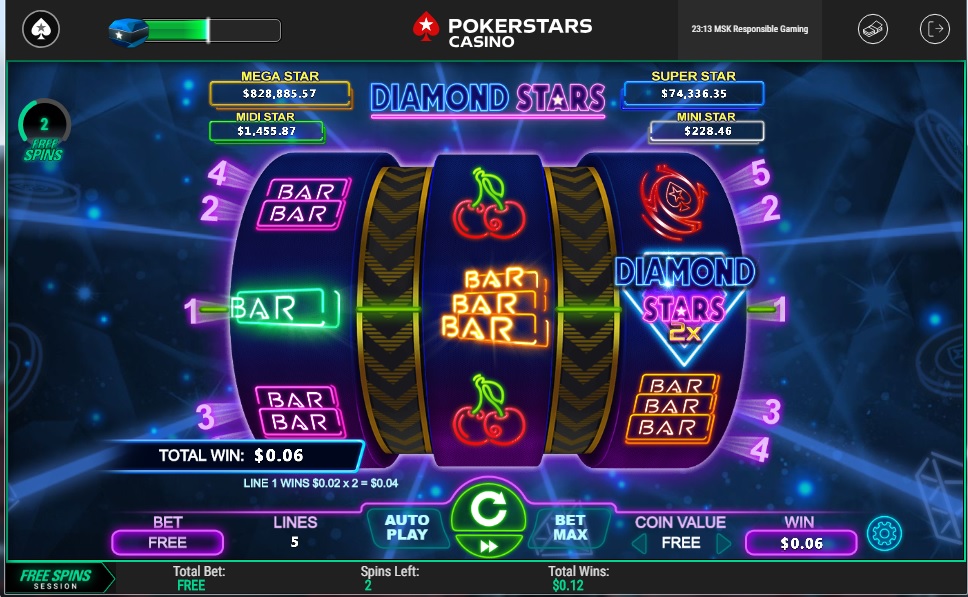 Today i want to wish you not a good game, but good fellings inside. Be understanting by your self!
Overall rating of this post: