888 Holdings investing now!
Personal photo that shows how i invest in my child 😂.
Its the truth, everyone of us tries to invest in future as better as he can. When you don't have enought time to play poker to let them into an account for future, you try so not loose your bankrolls.
I am new in this domain (trading), but i am railing all big companies that were huge increased in profits after Corona period. As you know, lots of people were at home, but still tried to make some money. How? POKER!
And, because i, saw some interesting movements on 888 Holdings, and, in the same time, my challenge is on 888Poker, i decided to invest into the brand with more than 2 actions :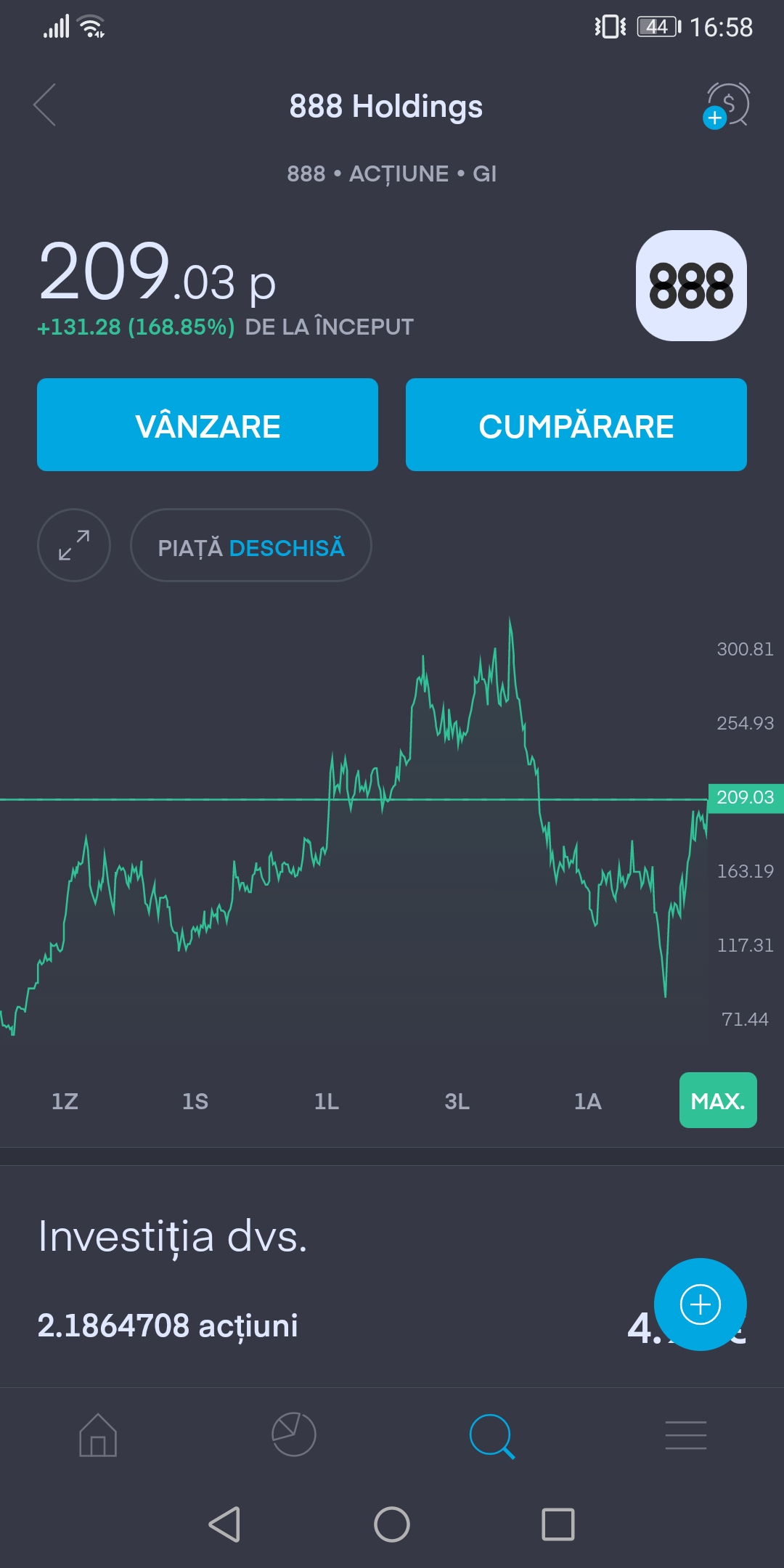 I will share into my challenge : From 0 to 1 BTC, the news about my move.
Also, i want to study more the subject and, who knows, probably the bitcoin will be increased or doubled by this brand.
See around!
If someone wants to also invest in this, please ask for help. There are some actions for reference,and why not, everyone wins: me, with the idea and you trusting in that.
Perhaps, i didn't lost money untill now (but also didn't increased my funds more than 5-8%, which, i think, its real. When i will learn more things, this will be more than 12% (bigger than the inflation) which is a personal future target dream. After this i will not play poker so much, investing my time in something else.
We will understand in few years that the time is more important than the money (which dont exist, its only a control of humanity energies), but this is another subject
Hope you join it!
And focus on a simple question:
How much money you need for an year for living? And in what are you thinking to invest them after your "existence" because the time is short!
GL in your plans!
Overall rating of this post: